From Store to Store Support Center – Internships that Grow Home Depot Careers
July 26, 2018
Today is National Intern Day, a day to recognize the hard work of employees beginning their careers. With more than 330 interns joining the company this summer, The Home Depot has a lot to celebrate.
A select few are using the internship as a path to continue growing their careers with The Home Depot. More than 30 students who presently work at Home Depot locations were selected for the Store to Store Support Center internship program.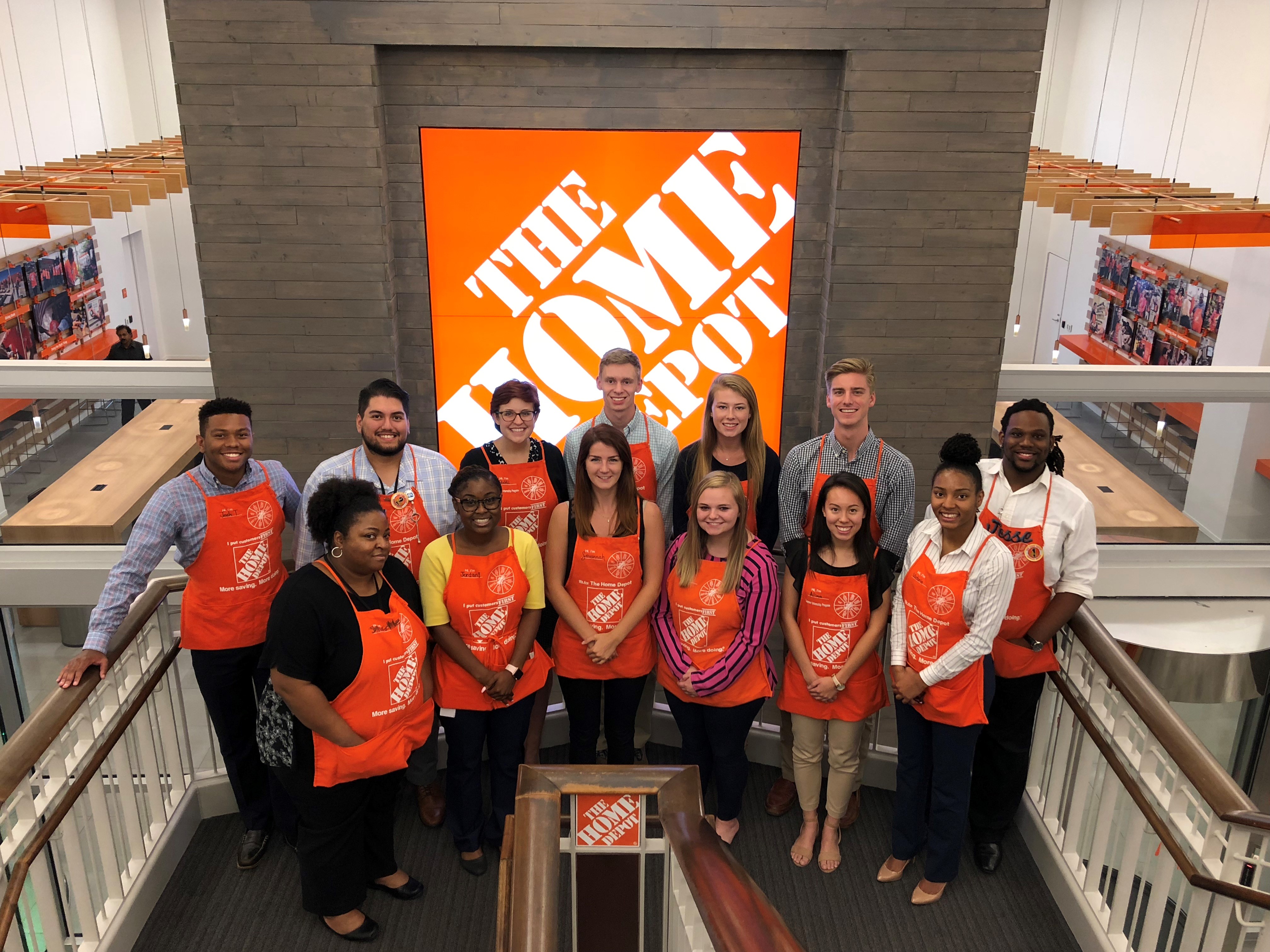 "I've been given the opportunity to work on projects that truly impact the company," says Merchandising intern Christine Shearer.
Christine works at the Service Desk in Dahlonega, Georgia. This summer she's researching in-store signage and developing solutions to common problems, and she hopes to continue working at the SSC.
Interns are working in nearly every business department in the company this summer, including Technology, Marketing, Operations and Communications. The projects they're contributing to have real-world impact for customers and associates. In 2017, more than 90 percent of interns felt their project was valuable to The Home Depot.
"Every morning I wake up eager to go to work," says Kamyak Addagtla, an intern at the Dallas Technology Center. Over the past four years, he's worked in several stores in the Dallas metro area and is now part of the traveling Merchandising Execution Team. "I'm able to show my work to leaders, and they're excited about what I'm doing."
As a Marketing intern, Martina Shaw is helping develop strategies for voice search on smart speakers like Google Home and Amazon Echo. It's quite the departure from her job as a customer service representative at the Kennesaw Online Contact Center, but it has expanded her perspective of the company.
"It's a privilege to see the work that goes in to decisions that directly impact my role as customer service representative and also the customer," she says.
Many Store to SSC interns were encouraged by Home Depot leaders to apply for the program. Brent Haijan's manager in Gainesville, Florida, encouraged him to look at the opportunity for a Finance internship.
"I work with the Store Operations Finance team to look at store closing times and understand the impact of different approaches on associates, freight and customers," Haijan explains.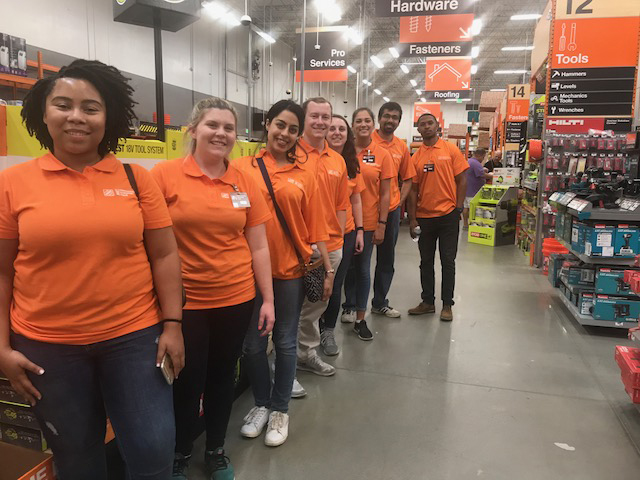 The internship broke some preconceived notions of what it's like to work in corporate America.
"There's a common stigma attached to any 'corporate' office and how they're removed from the realities that often take place, but after working this summer, I can definitely say Home Depot turns that perception on its head," says Operations intern Joseph Briones. He works as a department supervisor in San Antonio while attending school.
While the internship program only lasts 11 weeks, quite a few of the participants will be back. Last year, more than 75 percent of interns received offers to stay with The Home Depot.
Keep up with all the latest Home Depot news!
Subscribe
to our bi-weekly news update and get the top Built from Scratch stories delivered straight to your inbox.
Related Stories & Articles: