Making Connections One LEGO Piece at a Time
July 12, 2018
You don't have to be a builder to work at The Home Depot, but you might be inspired just by being in the store. For Warren Dent, an associate at a Home Depot store in Winder, Georgia, a passion for building was sparked by an unexpected material: LEGO bricks.
Warren's love of The Home Depot and creative curiosity resulted in an epic project, a Home Depot store made with 2,153 LEGO pieces. He surprised his team at work with the final product.
"It blew up on social media, and everyone was taking pictures," says Warren. "It made me feel really good to see people laughing and connecting with it."
The unveiling was a culmination of nearly four months of tireless work. Warren spent his time finding and connecting LEGO pieces from multiple kits. His Garden Center door came from a castle kit and mulch and sand bags from a military kit. Piece by piece, he built up his miniature Home Depot, complete with Lighting, Plumbing, Millwork, Hardware, Lumber and Paint departments as well as a Garden Center and Pro Desk.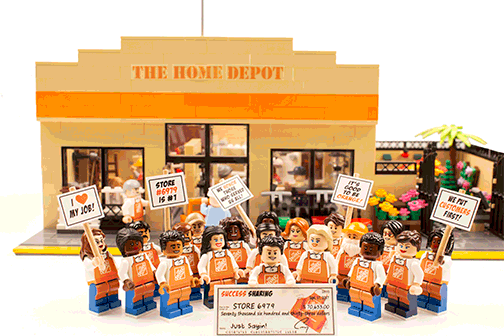 "I wanted to create those little connections that make us as Home Depot associates think – that's definitely at The Home Depot," says Warren.
For Warren, creative projects like these are incredibly important, allowing him to do what he loves while impacting people in his life.
 "I love using my hands, and I love creating things," explains Warren. "[This project] reached out to the community. People are coming into the store just to look at it."
His LEGO Home Depot store now has a permanent location. Visitors can stop by The Legend Museum, located inside the company's Atlanta Headquarters. The thought of constant visitors to his LEGO store brings joy to Warren.
"I like to hear people laugh and make people smile," he says. "If I make someone happy, I've accomplished my goal."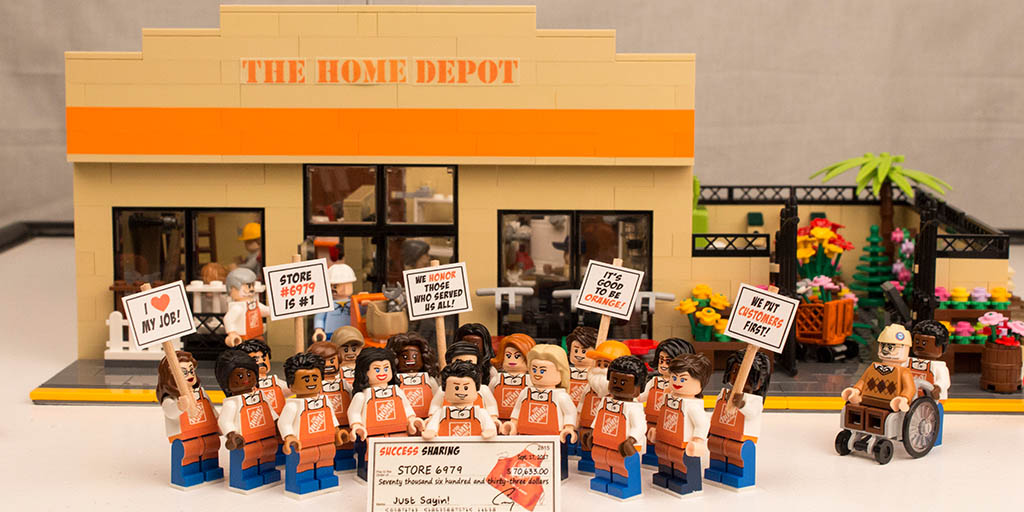 Keep up with all the latest Home Depot news!
Subscribe
to our bi-weekly news update and get the top Built from Scratch stories delivered straight to your inbox.
Related Stories & Articles: