The Last Frontier for Supply Chain
January 30, 2019
In the lower 48, most products get to The Home Depot stores from nearby distribution centers and trucks arrive at stores several times each week. But in Alaska, 100 percent of products sail in on a TOTE Maritime vessel.
TOTE specializes in shipping goods by sea from the North American mainland to Alaska and Puerto Rico. The company launched in 1975 with the S.S. Great Land, which could carry up to 386 trailers and 126 vehicles. Two years later, TOTE added the S.S. Westward Venture to the fleet. Today's fleet includes the M.V. Midnight Sun and the M.V. North Star, both with space for 520 containers and 250 vehicles.
Each ship carries a 25-person crew and officers who work together for six months. Three shifts enable around-the-clock sailing. Motion detectors sound alarms to wake up crew members who get too still on the bridge. "You don't want to be the one to have the alarm go off on you," jokes Alaska Sales Manager Dale Westerlin.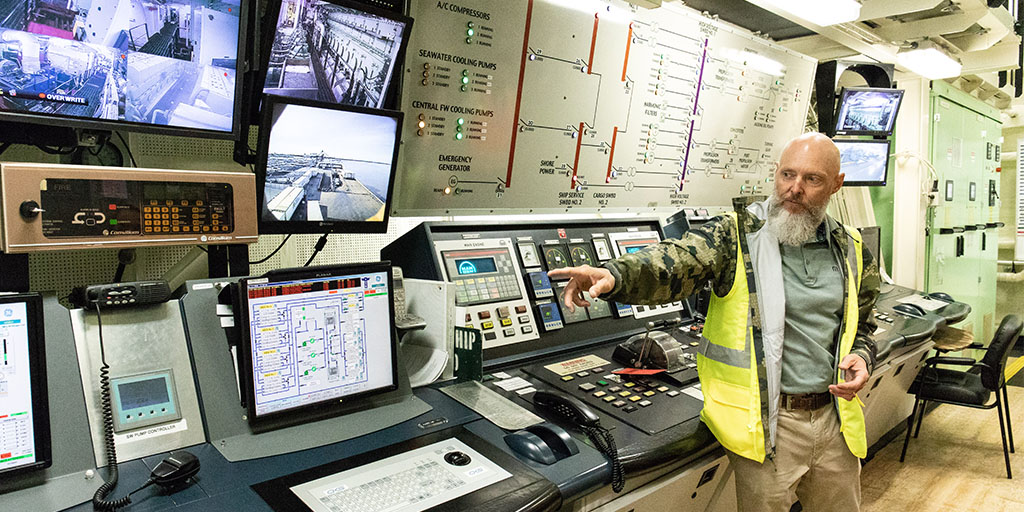 Reliability is key to TOTE's success.
"Nothing we do is a success without the safety of our people," Dale says. TOTE also is committed to more eco-friendly operations. It is retrofitting ships to liquefied natural gas, fuel that reduces emissions 98 percent compared to diesel.
Supply Chain's partnership with TOTE helps The Home Depot remain consistent in all stores. Each container includes an order of goods for one of the seven Alaskan stores. Most products make it to dry land at the Anchorage port, where 90 percent of all goods are imported into the state. Alaskans are so dependent on these shipments that many know the port schedule — including days groceries sail in and when home-repair supplies will arrive and begin the journey to stores.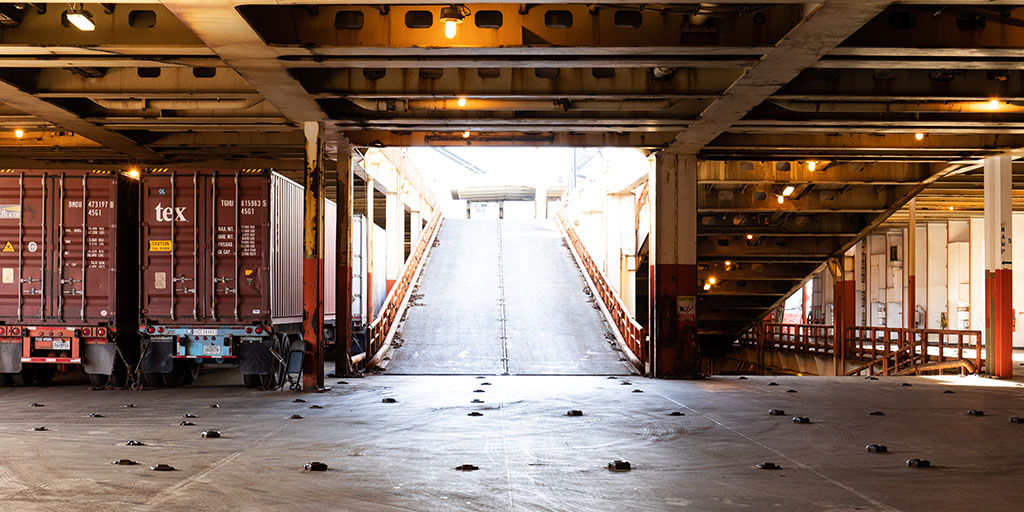 DID YOU KNOW?
TOTE sails from Tacoma, Washington, to Anchorage in 66 hours.
Instead of using cranes, tractor trailers drive each container off the ship.
The water level at the Anchorage port changes 34 feet with the tides.
Anchorage is home to the second-largest cargo airport in the U.S. (after Memphis).
Keep up with all the latest Home Depot news!
Subscribe
to our bi-weekly news update and get the top Built from Scratch stories delivered straight to your inbox.
Related Stories & Articles: