Saturdays at The Home Depot: A Family Tradition
July 28, 2016
The first Saturday of the month is the best Saturday of the month, as far as 12-year-old Lexi is concerned. That's because it involves a trip to The Home Depot – one that she's been making regularly almost her entire life.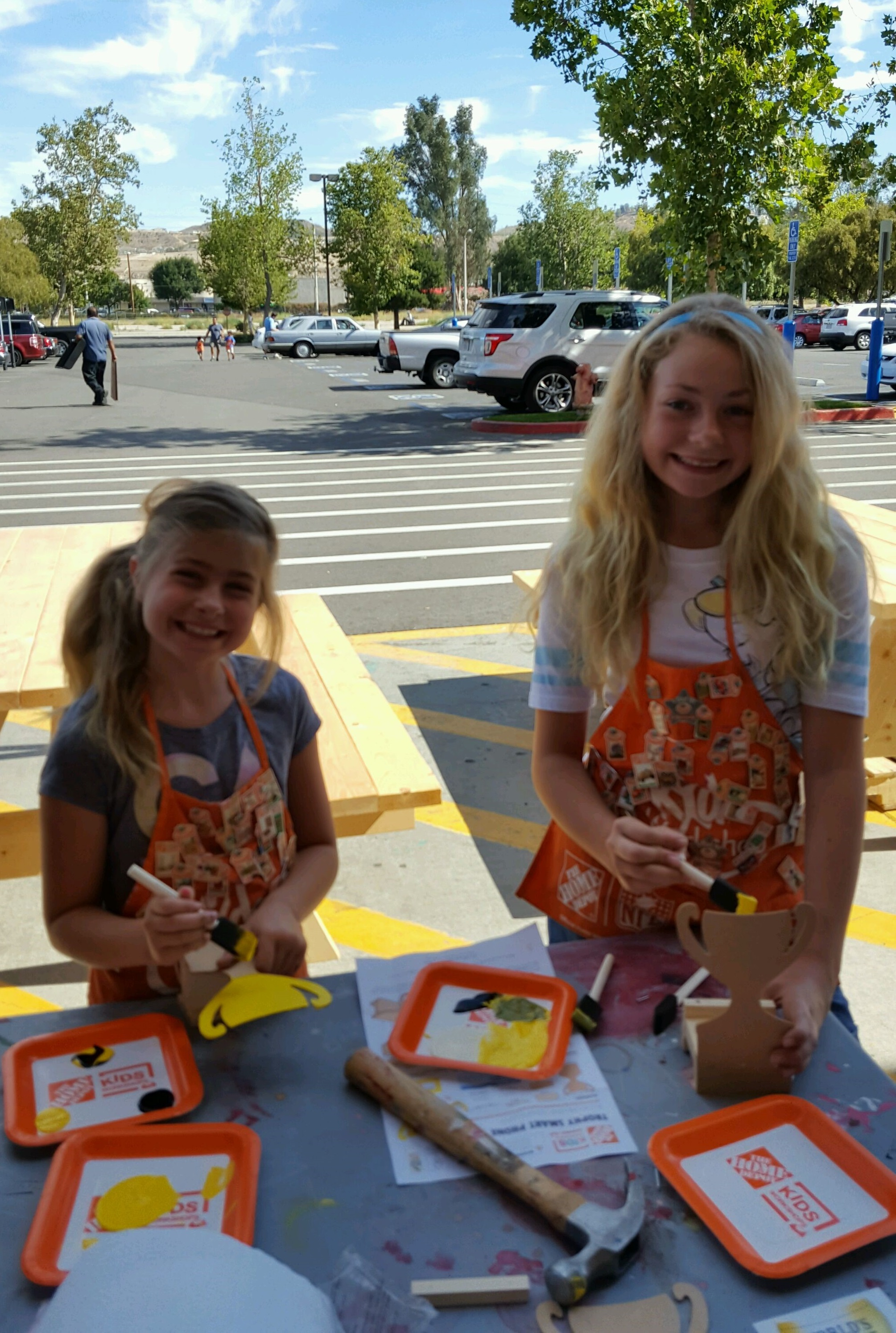 Lexi and her family have been attending The Home Depot's Kids Workshops every month for more than 10 years in Santa Clarita, Calif.
You can tell Lexi's a seasoned pro from the mini orange apron she wears. Its 100-plus commemorative pins each feature a DIY project she has completed at The Home Depot, making it a source of pride and a symbol of her hard work over the years. That's why she was absolutely devastated when it went missing.
 "It was there one minute and gone the next," said Vanessa, a Home Depot associate in Lexi's store in Santa Clarita. "We searched everywhere – I mean, everywhere – and it was just gone. Lexi was crushed."
While Lexi worried over the loss of her prized apron, her Home Depot family jumped into action. Within a month, they tracked down 100 new workshop pins and created a custom apron to replace the one she lost.
Lexi and her family were overjoyed by the gesture. "She put the apron on immediately and said she was never taking it off again," said Vanessa. "She also told me she can't wait to be old enough to start working with us at Home Depot!"
The entire experience was particularly touching for Vanessa, who has served as the Kids Workshops Captain in her store for nearly 15 years. "I've seen Lexi and her little sister grow up," she said. "After this many years, they're part of my family. It was such a special moment to be able to do this for her."
Keep up with all the latest Home Depot news!
Subscribe
to our bi-weekly news update and get the top Built from Scratch stories delivered straight to your inbox.
Related Stories & Articles: