BEHIND THE SCENES: HOME DEPOT'S HURRICANE HEADQUARTERS
September 10, 2018
Hurricanes know how to make an entrance.
With winds reaching more than 155 miles per hour, the tropical cyclone can cause flash floods, storm surges and tornadoes, leaving behind devastated coastlines and homes.
From Hurricane Preparedness Workshops to managing availability of emergency supplies, Home Depot works around the clock before, during and after a storm to keep our customers and associates safe.
Our stores are a vital part of community infrastructures during disasters. Our mission is to be the last store to close and the first to reopen, keeping in mind the safety of our associates and storm conditions.
A complex effort by the merchandising, supply chain and operations teams make that happen. Check out a behind-the-scenes look at how Home Depot takes action when a hurricane hits.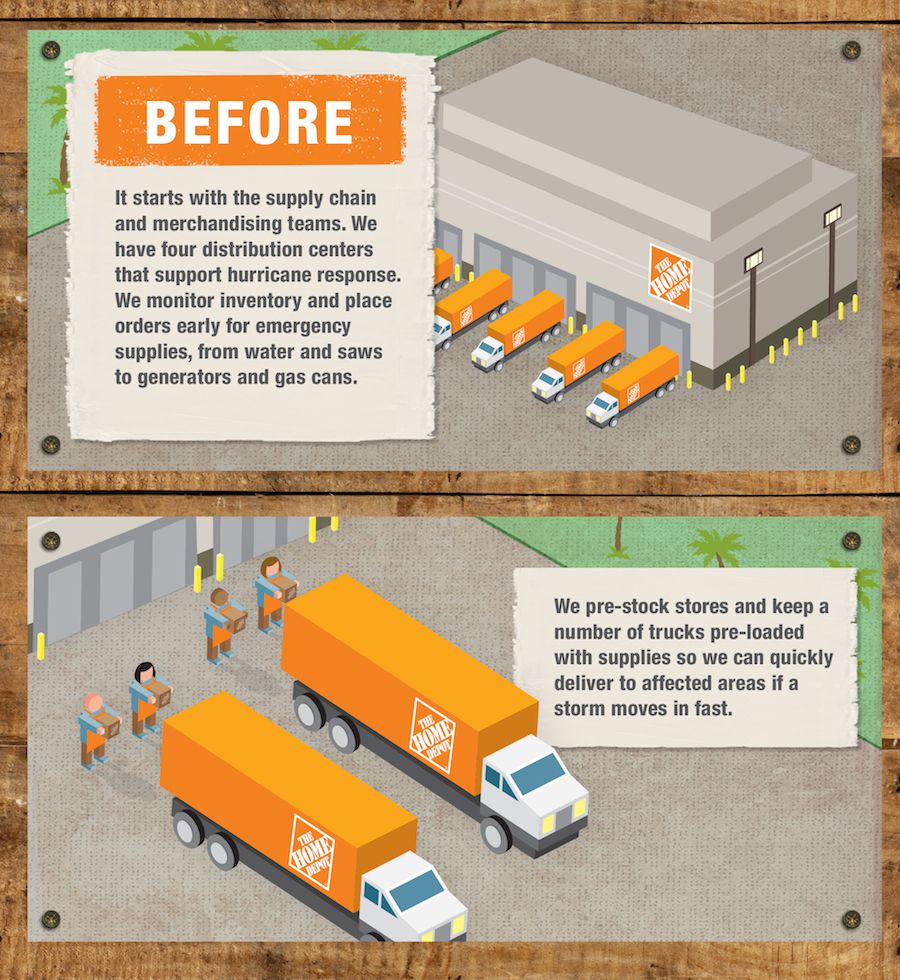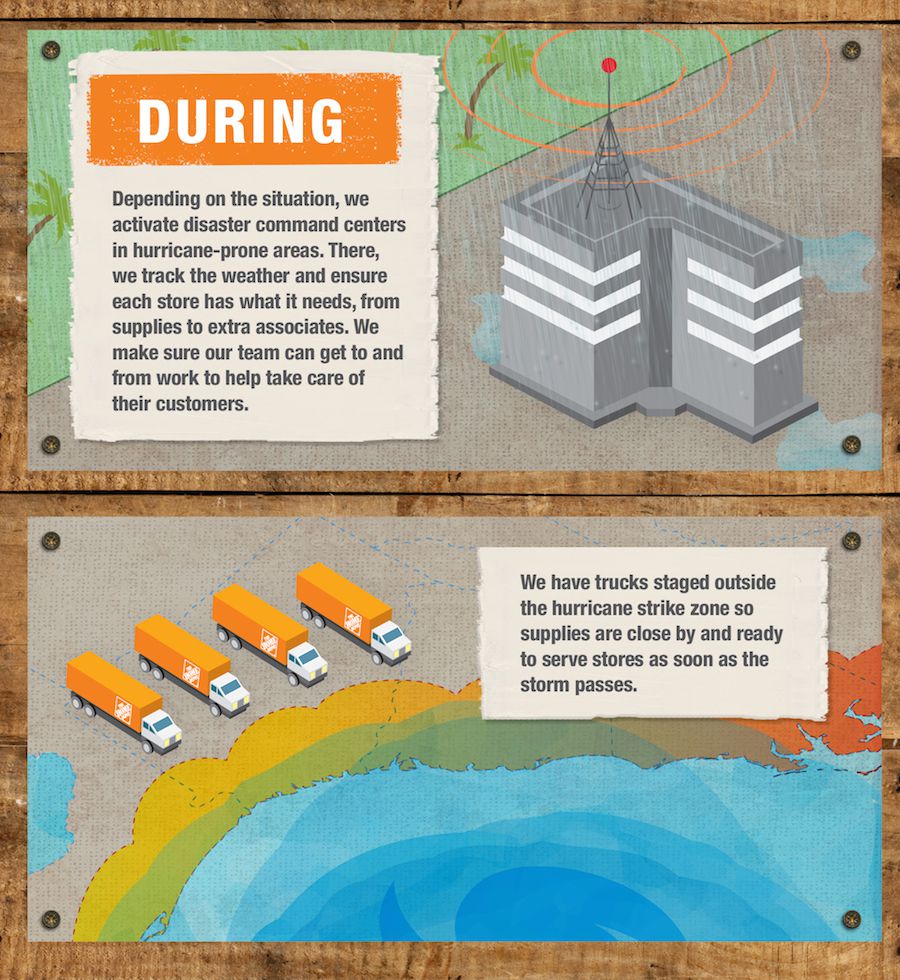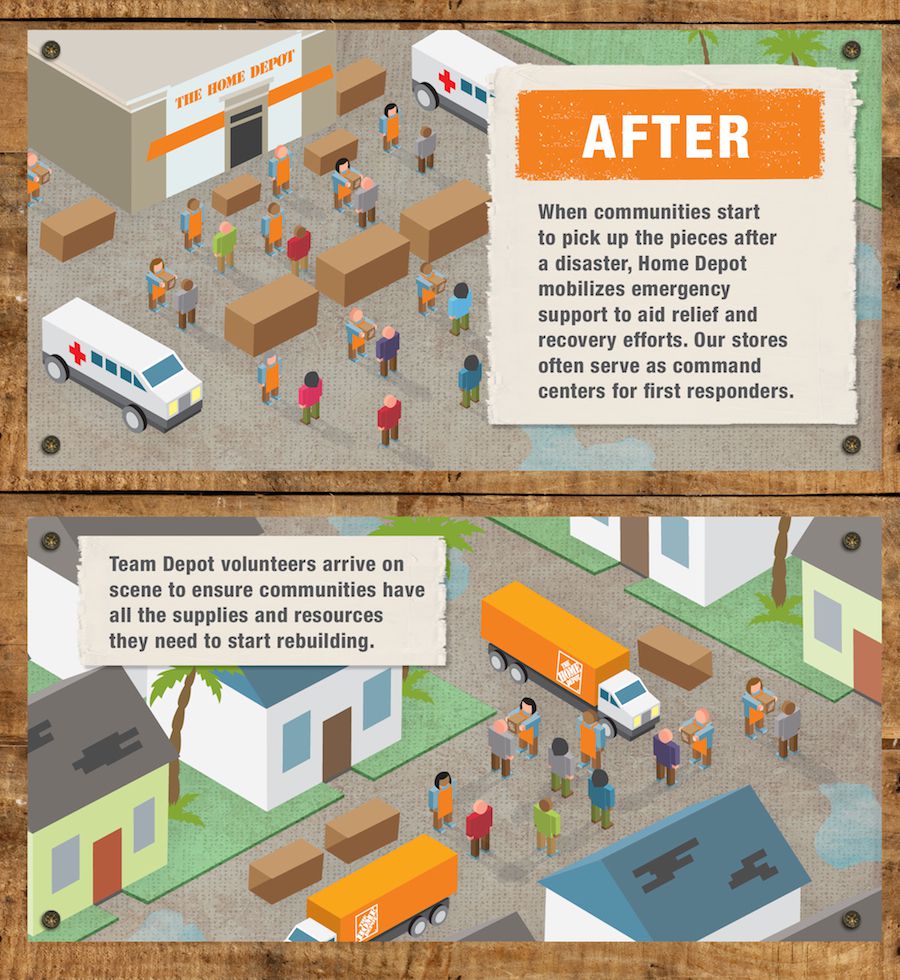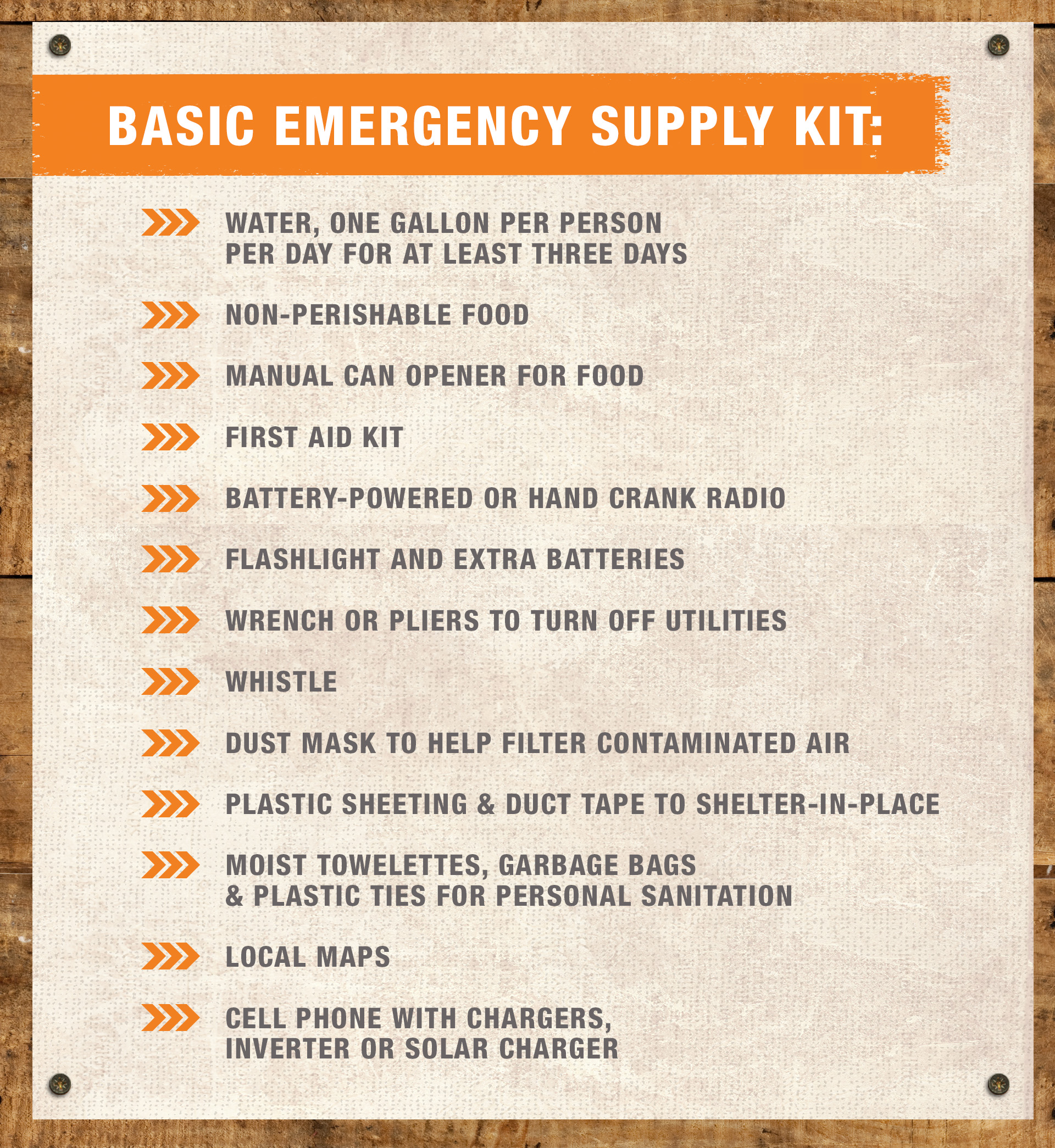 Click here for more information and resources to help you prepare and recover.
Editor's Note: This article originally appeared on Built from Scratch on September 19, 2014.
Keep up with all the latest Home Depot news!
Subscribe
to our bi-weekly news update and get the top Built from Scratch stories delivered straight to your inbox.
Related Stories & Articles: