From the Archives: Going for Gold
February 21, 2018
"I couldn't have pursued my Olympic dream without Home Depot's support," says Chris Duffy, former Olympic athlete and current vice president of In-Store Environment at The Home Depot. "I'm convinced that the spirit of the Games is alive and well within our core values every day."
Duffy is one of many Olympians who have called The Home Depot home. In fact, from 1990 through 2008, the home improvement retailer was the largest employer of athlete-associates, employing 660 Olympic and Paralympic-hopefuls.
One of the most well-known former associate-athletes is Ronda Rousey, a world-famous professional wrestler and actress. Rousey trained for the Olympic Games while working at a Home Depot store in Reading, Massachusetts. In 2008, she was the first American woman to medal in judo in the Olympics since it became a medal sport, winning bronze.
Home Depot founders Bernie Marcus and Arthur Blank saw the connection between the retailer's ideals and those of the Olympic Games. In the early 90s, the company began participating in the Olympic Job Opportunities Program (OJOP), providing athletes with a 20-hour workweek and full-time pay and benefits so they could train and compete.
"We want our associates to go for the gold. We need that same dedication. They are like coaches, teaching, inspiring, training and motivating their customers," explains Blank in the book, Built from Scratch.
Bryan Kirkland from the store in Inverness, Alabama, and Norm Lyduch from the store in Austin, Texas, are wheelchair rugby Paralympians who have multiple medals in their collections, including gold (2000), bronze (2004) and another gold (2008).
"It's a great company and I enjoy helping people," says Kirkland, a Hardware associate, explaining why he chose to stay with The Home Depot. "Every day I go into work, I learn something new."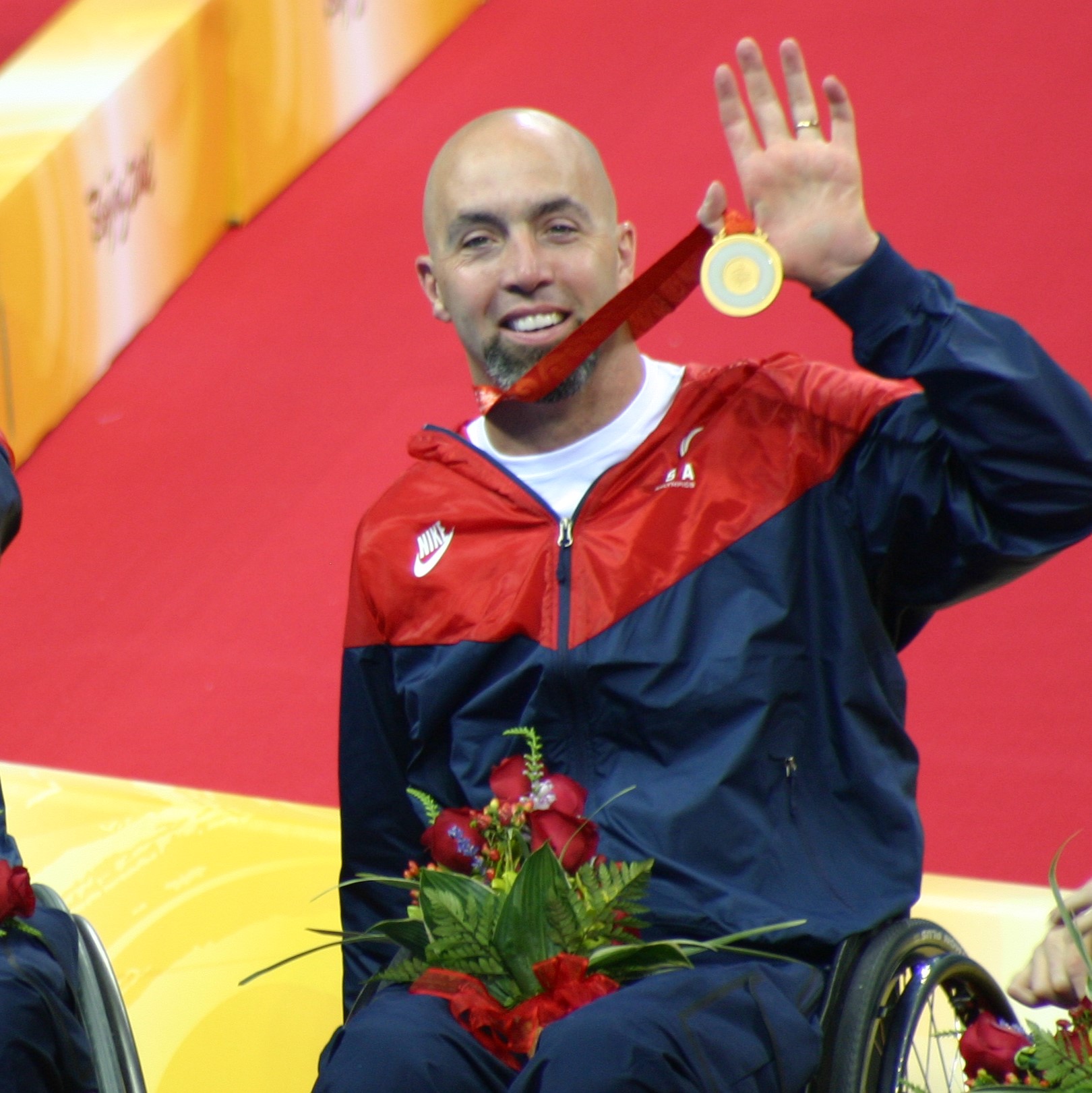 "Home Depot helped a lot of athletes realize their hopes and dreams," recalls Cynthea Patterson, 1996 U.S. Champion in Track and Field, competitor in the 1996 and 2000 Olympic Games, and current human resources manager at the Austin Technology Center. "The company was extremely supportive while I was on the world championship team and in training."
With the Winter Olympics in full swing, we remember the achievements of our athlete-associates. Here are a few other noteworthy moments:
In 2002, Home Depot associate-athletes won 18 medals in Salt Lake City, Utah.
Stacey Liapis and Derek Parra were two of eight athletes chosen to carry the World Trade Center Flag at the opening ceremonies in Salt Lake City, Utah.
OJOP athletes took home 10 medals in Torino, Italy, in the 2006 Winter Games.
And when The Home Depot's hometown of Atlanta hosted the 1996 games, the company not only announced a Centennial Olympic Games partnership, but five associates, including Blank, participated in the Olympic Torch Relay, and two associates participated in the Paralympic Torch Relay.
Today, about a dozen former OJOP athletes still work for The Home Depot in a variety of positions, ranging from store associate to vice president.
Keep up with all the latest Home Depot news!
Subscribe
to our bi-weekly news update and get the top Built from Scratch stories delivered straight to your inbox.
Related Stories & Articles: