California Direct Fulfilmment Center Opens To Support Online Business
October 02, 2014
Today, Home Depot celebrated the opening of an 859,000 sq. ft. facility in Perris, Calif. dedicated to serving online customers more efficiently, another milestone in the company's interconnected retail revolution. This is the second of three new Direct Fulfillment Centers the company is opening across the U.S. over a two year period – adding more than three million square feet and approximately 1,000 jobs to its supply chain.
These new distribution centers will increase the number of orders the company can ship the day they are received, increasing the speed of delivery for HomeDepot.com orders.
Technology has revolutionized the retail marketplace. Everything has changed and will continue to change as online, mobile and tablets provide new and better ways for customers to browse, research, shop and track their purchases. E-commerce has simply become commerce.
The DFCs will stock approximately 100,000 products, extending The Home Depot aisle beyond the 35,000 products typically available at the average physical store.
Earlier this year, Home Depot opened the first new DFC in Locust Grove, Ga., a suburb of Atlanta.
Let's put the size of this facility in perspective: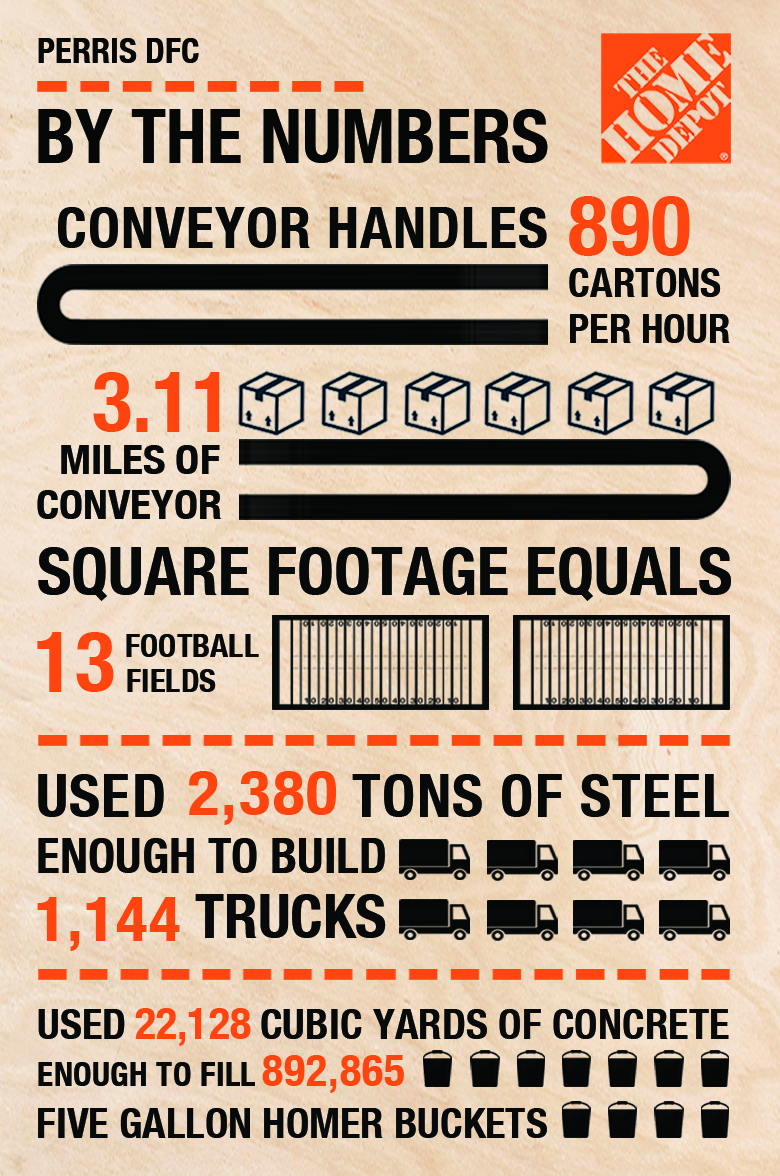 Hear more from CEO Frank Blake on these new DFCs and the company's commitment to interconnected retail.
Keep up with all the latest Home Depot news!
Subscribe
to our bi-weekly news update and get the top Built from Scratch stories delivered straight to your inbox.
Related Stories & Articles: