Building a Better (Biodiverse) Garden 
April 08, 2021
As it turns out, eating your veggies is not only good for your health, but it's also good for the environment. And all those experts encouraging you to eat a rainbow assortment of vegetables? They're right; a wide variety is good for you—and Mother Nature. 
According to the Food and Agriculture Organization of the United Nations (FAO), 75 percent of the global food supply comes from only 12 plant species and five animal species. Because humans keep eating the same foods, the world is seeing less plant diversity, which means less food options in the long run. 
The good news? Expanding the range of vegetables that you grow in your backyard is an enjoyable activity that is good for your health and the environment! Biodiverse gardens require less pesticides, are better for animals and provide the nutrients our bodies need. 
The Home Depot carries plenty of seed manufacturers who prioritize organic, non-GMO and heirloom options like Ferry-Morse and Seeds of Change.  
As you prepare your own garden, consider adding these biodiverse vegetables: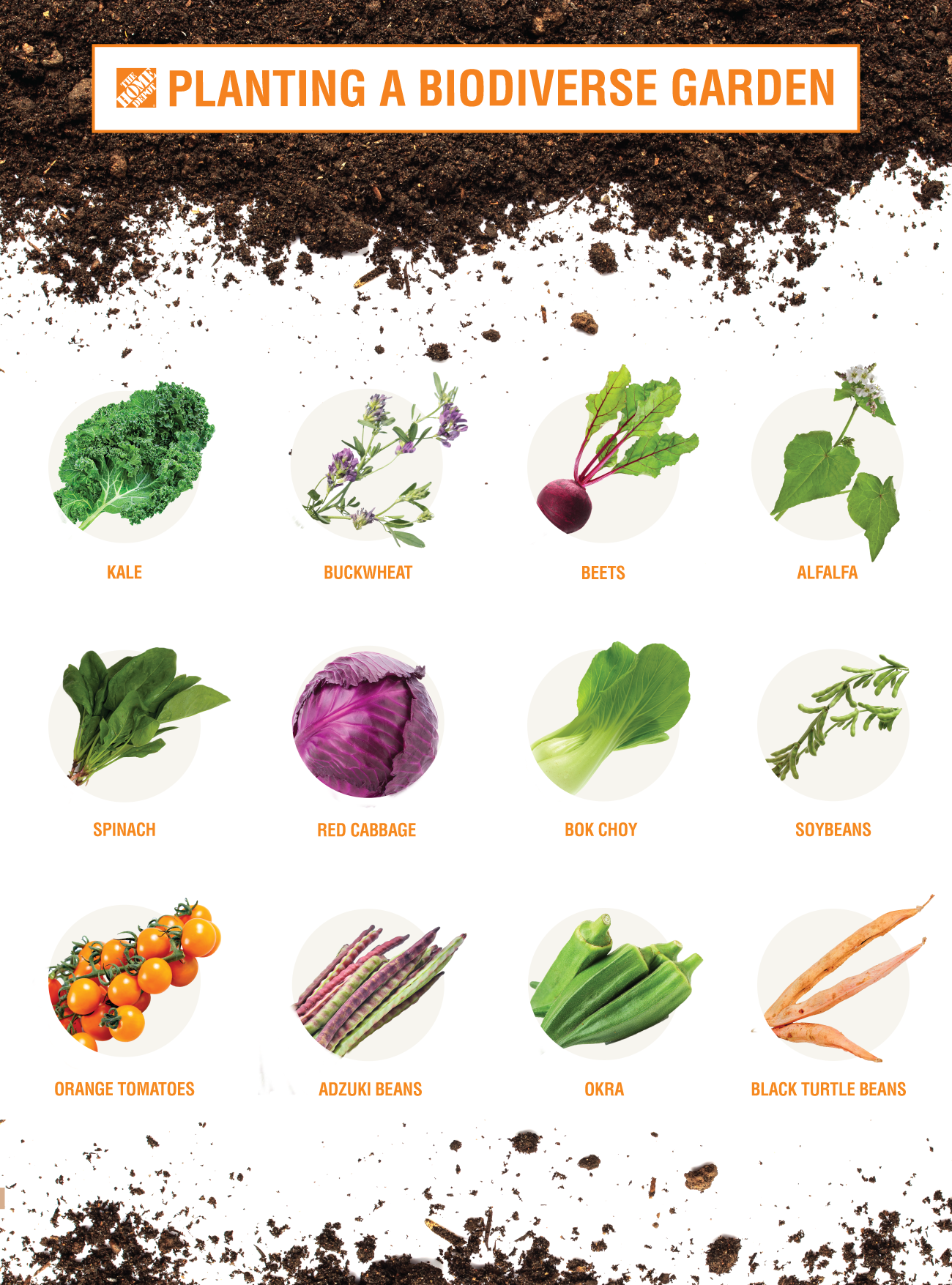 Ready to get started? You can find all these seeds and plants at The Home Depot. 
Keep up with all the latest Home Depot news!
Subscribe
to our bi-weekly news update and get the top Built from Scratch stories delivered straight to your inbox.
Related Stories & Articles: