A Better World Through Better Products
June 20, 2019
Making the most of products is essential when protecting the environment. For consumers, this means exhausting a product's usefulness before repurposing, recycling, or retiring it. At The Home Depot, it means creating a better world through better products.
In 2007, The Home Depot launched the EcoOptions site to recognize the best of our eco-friendly products across five sustainability pillars (Energy Efficiency, Water Conservation, Sustainable Forestry, Healthy Home, and Clean Air). With the January 2019 relaunch of the EcoOptions site, we are affirming our commitment to making sure that nothing goes to waste with the introduction of a sixth sustainability pillar: circular economy.
Items traditionally followed a linear path - going from production to store to consumer to landfill. In a circular economy, products and packaging are designed with their end of life plan in mind. Skipping the landfill and ensuring that old materials get repurposed or recycled into new products is the goal of a circular economy.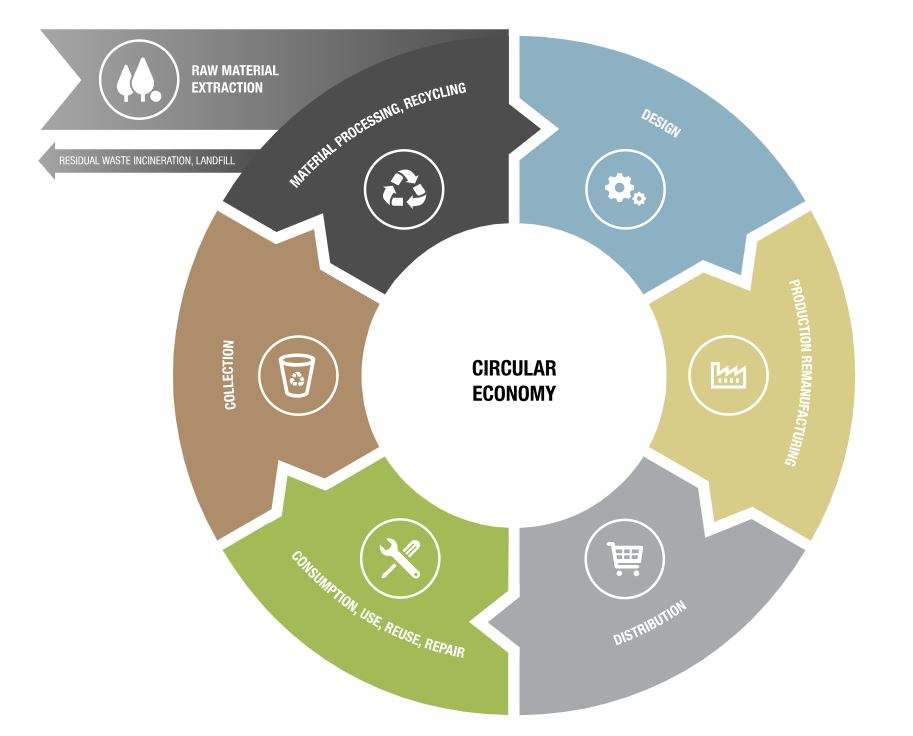 The best thing about this model is materials from a single item can be reused several times. It takes materials, energy and water to create products. Therefore, a circular economy is the best way to ensure nothing is wasted. 
"As our society acknowledges the massive inventory of existing products as resources, we must work with our suppliers to foster the innovation to repurpose this inventory into new products. Circular economy gives us the boundaries and common dialogue needed to move industries toward that goal," explains Ron Jarvis, vice president of environmental innovation.
With thousands of EcoOptions products on our site and in our stores, we are cultivating a brand-new circular economy through recycling, working with vendors to reduce packaging and promoting products that use post-consumer goods. Some products, such as lawn bags and moving boxes, are made from 100% recycled, post-consumer or post-industrial content. We're also partnering with Trex, who incorporates our plastic packaging into their composite decking.
The new EcoOptions site helps educate people about product sustainability. It also creates a clear path for associates and customers to make better environmental choices at home. The Home Depot is proud to be leading the way toward an environmentally progressive future.
Curious about The Home Depot's Eco Options? Click here. To learn more about what a circular economy means at The Home Depot, click here.
Keep up with all the latest Home Depot news!
Subscribe
to our bi-weekly news update and get the top Built from Scratch stories delivered straight to your inbox.
Related Stories & Articles: