Associate Spotlight: Madeline Breaks the Mold as a Woman in Construction
March 31, 2021
The construction industry is booming. It's a field boasting a labor force of 7.5 million workers that houses a wide range of careers stretching from electricians to civil engineers. But of those workers, only 10.3 percent are female, according to the U.S. Bureau of Labor Statistics.  
Madeline Hardman is a PRO account representative at The Home Depot who has spent her entire career in the industry. "Construction has historically been a male-dominated field," says Madeline. "To break into this industry as a female, I sought to arm myself with as much knowledge and hands-on experience as possible, from learning code requirements to physically working on building a home from the ground up."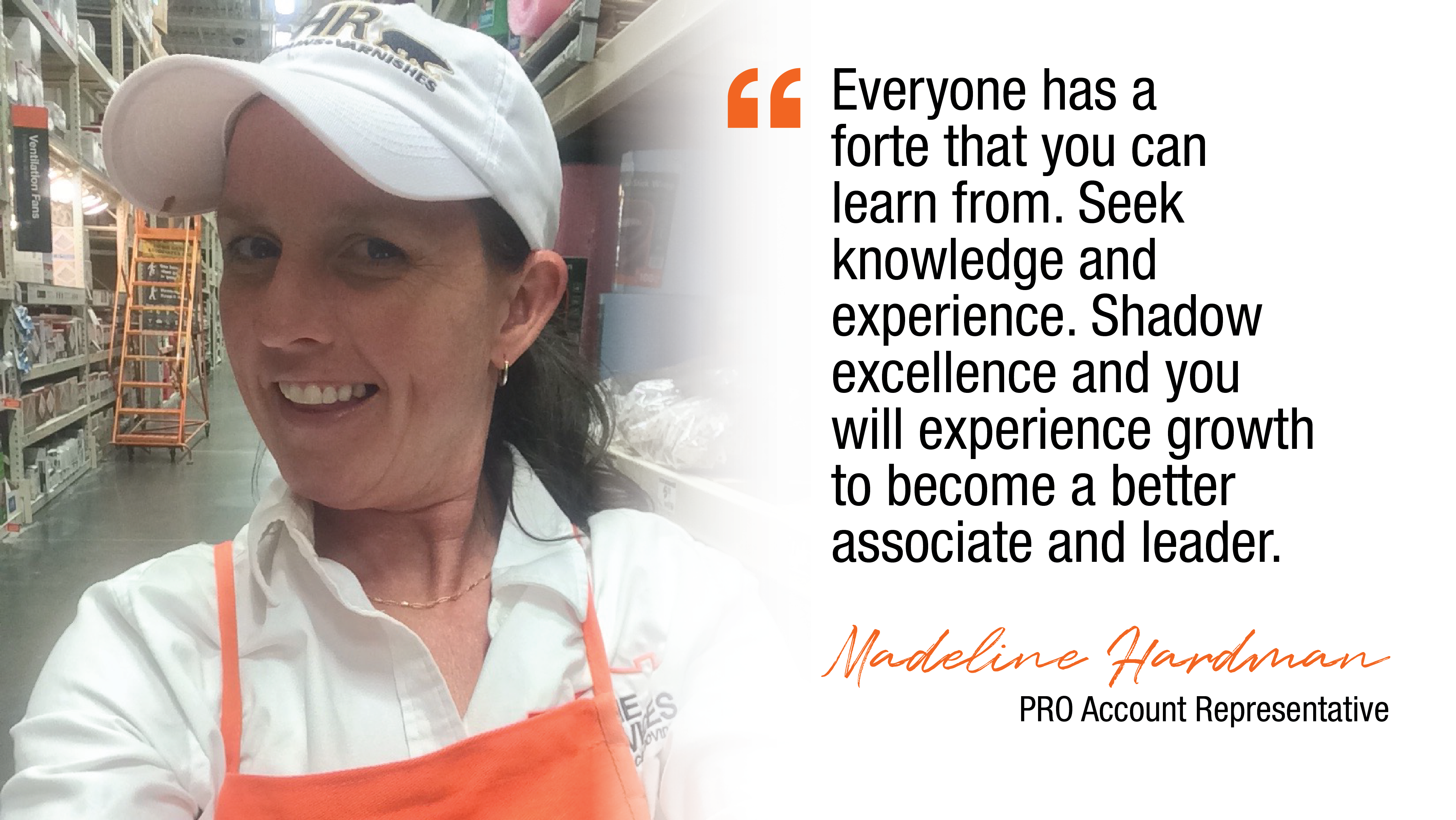 With a bachelor's degree in business administration, Madeline made a point to keep learning. "Over the next several years, I continued adding to my education in the remodeling industry by taking classes and receiving certifications." With multiple specializations in property preservation, construction management classes and even OSHA certifications, Madeline can do just about anything in the industry – including legally operating a loader. 
"My family has always supported my passion for the construction field, and I'm truly grateful," says Madeline, recalling the small home improvement business she created with her family after college. "My background in business and construction management not only covers the state of Georgia, but also presented an opportunity to take a construction management position in New England. I learned what true cold weather means there, and it's also where I met my spouse."  
Madeline began working with The Home Depot as a service provider, eventually joining the company full-time as a renovation services branch manager in 2015. "My mentors have been instrumental in my career development," she says. "My first mentor was my sister – we are a family that bleeds orange. I also have to thank my senior manager, national accounts manager and regional PRO sales manager. Each mentor has brought different knowledge and perspective, helping me grow as a leader."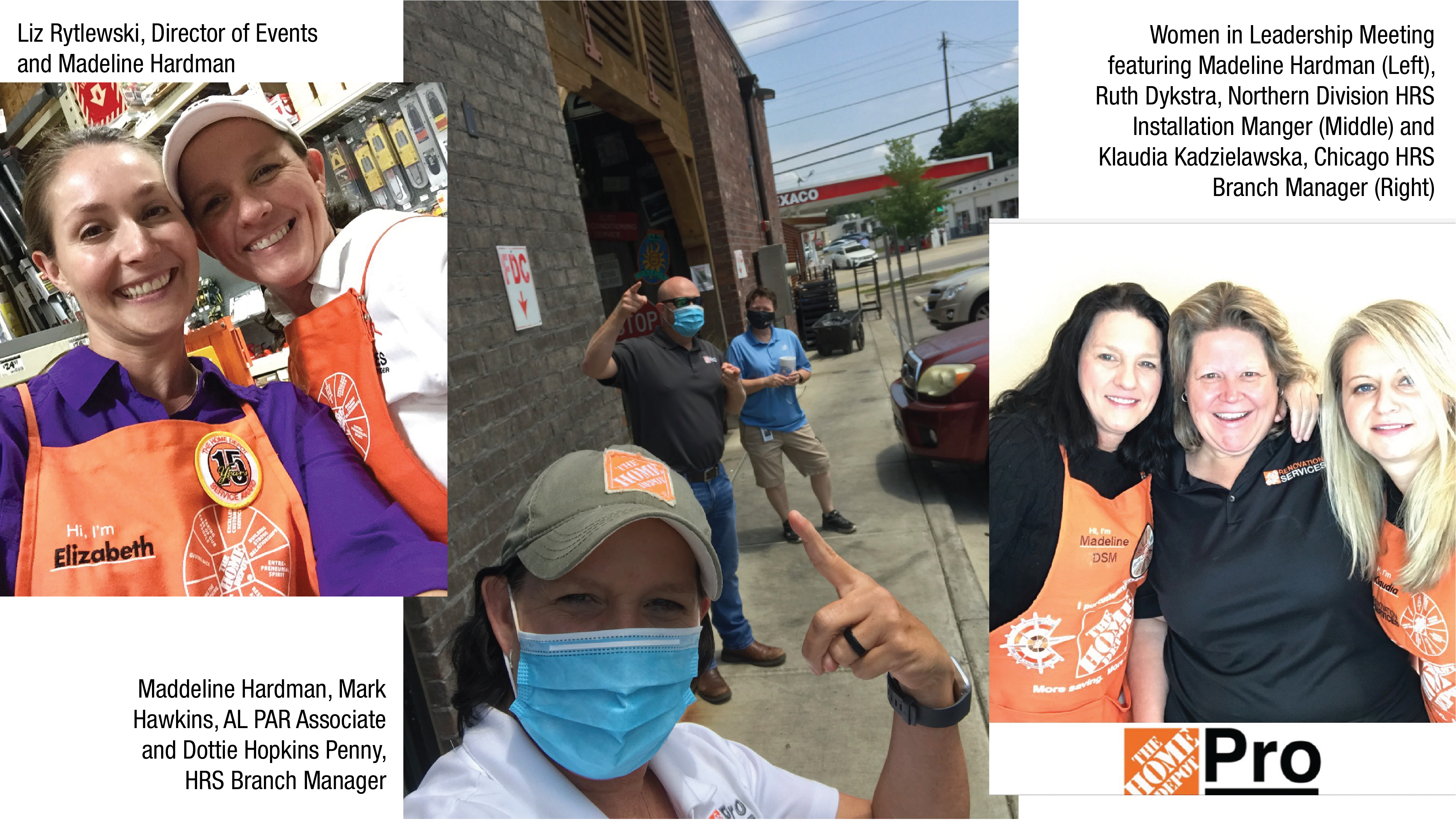 In 2021, Madeline celebrates her sixth year in an orange apron. "One of the greatest experiences I have been a part of was renovating a home and turning over the keys to a veteran," says Madeline. "I am very proud of what The Home Depot stands for. We do the right thing for our associates and our communities." 
Editor's Note: some photos depicted in this article predate COVID-19 and established safety guidelines. 
Keep up with all the latest Home Depot news!
Subscribe
to our bi-weekly news update and get the top Built from Scratch stories delivered straight to your inbox.
Related Stories & Articles: