ALL IN: ASSOCIATE INSPIRES COLLEAGUES & CUSTOMERS IN WASHINGTON STORE
January 11, 2017
Like any father, Kevin Leneker wants the best for his son Bryson. He wants him to be able to play any sports he likes, be a part of his community and work in an environment where he can contribute in a meaningful way.
But those things were not always a given for Bryson. Born with trisomy 21, commonly referred to as Down Syndrome, Bryson has always had to work just a little bit harder to do the things that many people take for granted.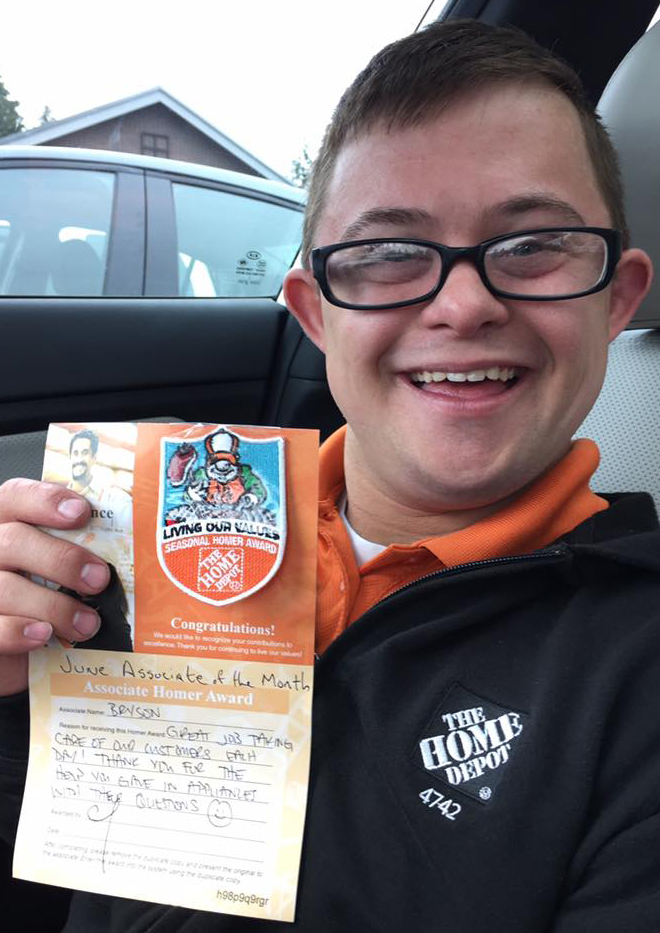 After graduating high school and attending college, Bryson was ready to work, but Leneker worried about his son finding a job where he would be truly valued.
He found the perfect match for Bryson one night a little over a year ago at one of Bryson's swim meets. He ended up sitting next to Kevin Finger, the manager of Home Depot store #4742 in Lacey, Wash., just outside of Olympia. The two got to talking, and when Finger heard that Bryson was looking for a job, he immediately set things in motion.
Today, Bryson works three days a week cleaning tractors and barbecues and mopping around the tool desks and hallways. It's the kind of behind-the-scenes work that's crucial at The Home Depot.
"He's an exceptional associate," says Finger.
Bryson has also been instrumental in helping Finger improve customer service at his store. Finger remembers one time when Bryson stayed with a customer until someone was able to come and answer her question.
"She couldn't say enough nice things about him," remembers Finger. "He takes enormous pride in his job."
Bryson inspires his fellow associates every day, in the aisles and beyond. It's not unusual to see Home Depot associates at Bryson's basketball games or swim meets supporting their colleague and the other special needs competitors. Once a year the store takes part in the Buddy Walk, an event in a local park that promotes acceptance and inclusion of people with Down Syndrome.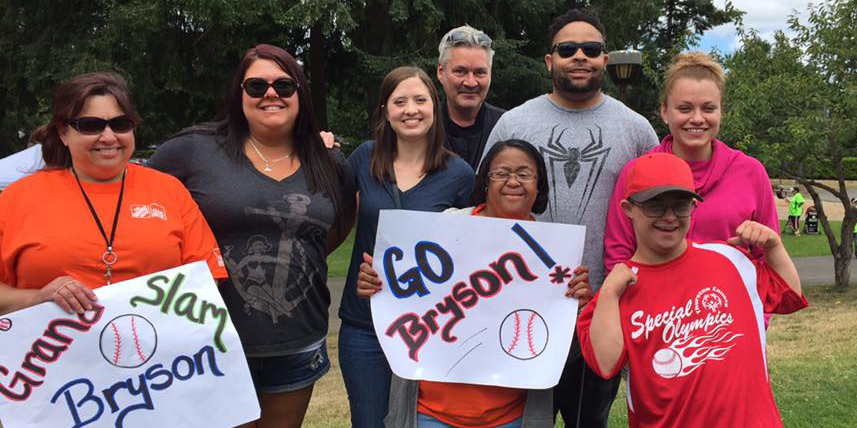 Bryson's Home Depot family cheering him on at a baseball game.
Bryson, in turn, pitches in with the other associates on Team Depot community projects like helping to fix up a home in Shelton, WA, for a local veteran. The team built a new fence, installed floors and a kitchen sink and redid the yard.
"Bryson aerated the dirt and was laying mulch all day," says Finger. "There's no limit to his abilities."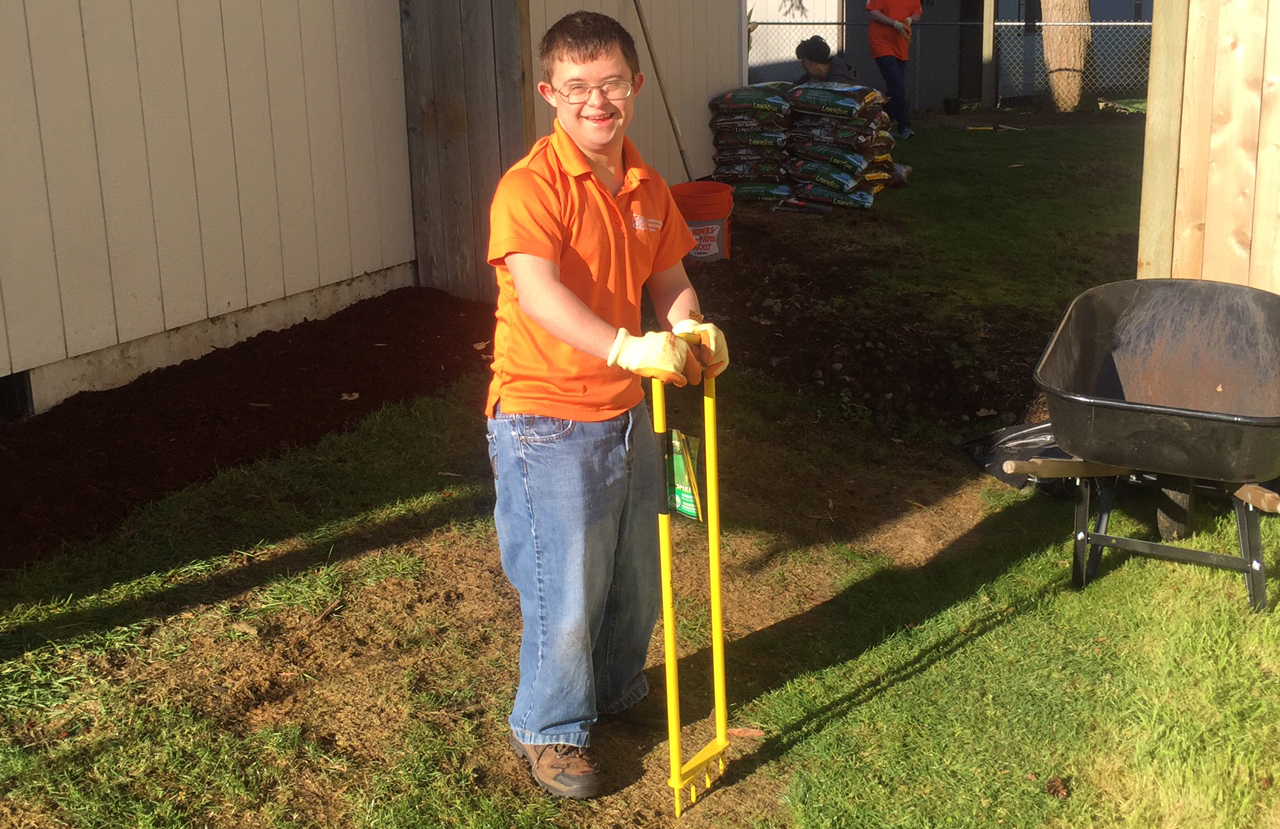 Bryson hard at work at a Team Depot volunteer project.
Whenever Leneker sees the happy look on his son's face after work he is grateful he ran into Finger that day and that his son is able to inspire others while giving back himself.
Keep up with all the latest Home Depot news!
Subscribe
to our bi-weekly news update and get the top Built from Scratch stories delivered straight to your inbox.
Related Stories & Articles: