Blinds.com: Celebrating 25 Years of Innovation
May 24, 2021
Industry trailblazer Blinds.com has grown significantly since its humble beginnings in a Houston garage in 1996. Today, they've become a technological partner and innovation leader for the world's largest home improvement retailer.  

Long before Blinds.com joined The Home Depot family in 2014, it debuted on the internet in 1996 as "NoBrainerBlinds." It was the first e-commerce platform to sell custom, made-to-measure window treatments entirely online.  
Innovation, customer engagement and experimenting without fear have been the hallmarks of Blinds.com, whose motto is "To help people become better than they ever believed possible."  
The company's most recent example of this is SimplyEco Shades, a product made from recycled water bottles. This focus on sustainability harkens back to Blinds.com's early practices of developing printing technology that reduced waste in the manufacturing process.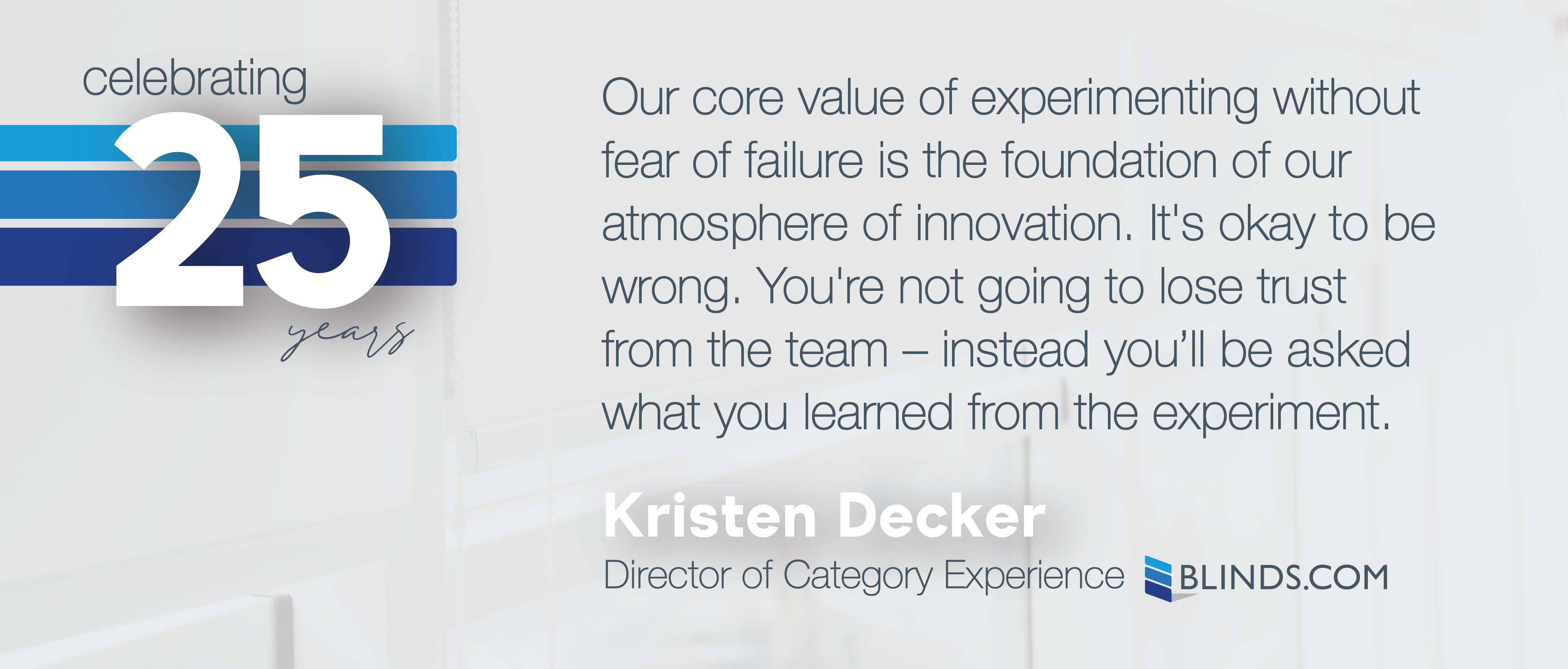 "We want to offer not only the best products available, but the easiest shopping experience," says Amber Hall, vice president of marketing and merchandising. "From free design consultations to peace of mind surrounding child safety standards, our goal of 'making it easy' has always been a priority." 
Blinds.com's technology platform, Autobahn, allows customers to "build" and order their custom window treatments directly from the online product page. "Autobahn can be used to sell any customizable product online – not just blinds," says Tim Coonfield, director of interconnected retail. "Innovation is what caught the attention of The Home Depot and led to a partnership that is changing customers' entire experience when it comes to tackling home improvement projects. Innovation is in our DNA." 
According to Steve O'Connor, president of operations, "The two-way integration between our brands offers the best of both organizations. Not only do our services and vision align on technology and innovation, but the emphasis on taking care of our associates and customers lines up perfectly, as well." 
Keep up with all the latest Home Depot news!
Subscribe
to our bi-weekly news update and get the top Built from Scratch stories delivered straight to your inbox.
Related Stories & Articles: