5 TIPS TO HELP YOU NAIL YOUR HOME DEPOT INTERVIEW
January 29, 2019
You've applied for a job at The Home Depot and got a call to schedule an interview. Nice work! What will help you stand out from the pack? Let us help you with these five tips to nail your interview and jumpstart your career with the world's biggest home improvement retailer: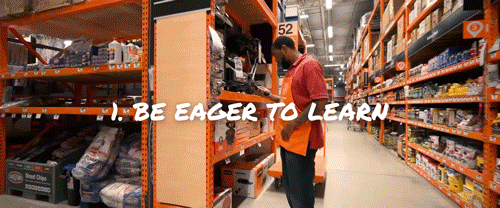 1. Be eager to learn. You might be thinking to yourself "I've never worked in retail" or "I'm not a home improvement expert." Don't worry! The Home Depot offers innovative training to make sure all associates are equipped to be experts in the aisle. Be honest about what you know and what you don't. Share your desire to find out all you can about our departments and products.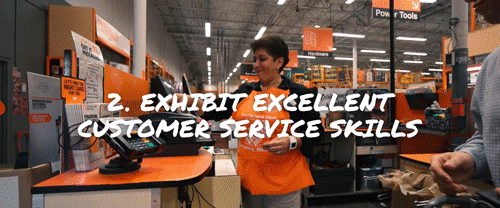 2. Exhibit excellent customer service skills. Customers are our first priority at The Home Depot. Associates go the extra mile to give customers exceptional service and knowledgeable advice. Share some examples of times when you've exhibited these skills.
3. Tell us what's unique about you. Associates are The Home Depot's greatest asset and key to success. We want to know what sets you apart and what passions drive you. Remember, as the company continues to expand, there are many opportunities to crow your career.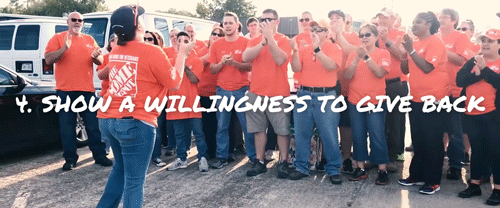 4. Show a willingness to give back. Team Depot, The Home Depot's associate-led volunteer force, relies on the time and talents of associates to give back to the community through hands-on service. This fall, we volunteered 100,000 hours of service in just seven weeks! We're eager to hire those who share our values.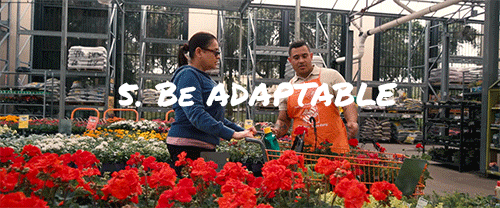 5. Be adaptable. Retail is constantly evolving and the needs of customers are changing with it. Share about a time when you were able to think on your feet, pivot on a project, or adapt to a new process. We want associates who can embrace change and help us dream up new creative ways to serve our customers. 
Interested in building a career with The Home Depot? Click here for opportunities this spring.
Keep up with all the latest Home Depot news!
Subscribe
to our bi-weekly news update and get the top Built from Scratch stories delivered straight to your inbox.
Related Stories & Articles: