In partnership with SkillPointe Foundation, The Home Depot's Path to Pro program is redefining the back-to-school experience, equipping students with the essential tools required to navigate their journey.  
 
Scholars are sharing their perspective on why they're choosing a career in the skilled trades.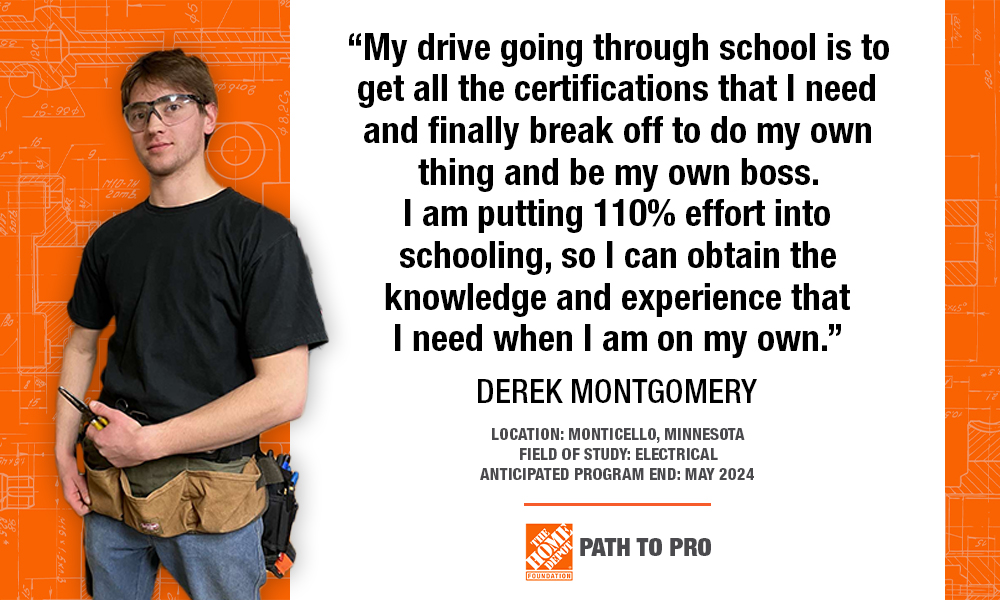 Derek has always been a quick learner when it comes to manual labor. After talking to an electrician and learning about the trade, he decided to pursue a career in the field. When he graduates technical school, Derek wants to work as an apprentice for a local electrical company while he prepares for his journeyman exam.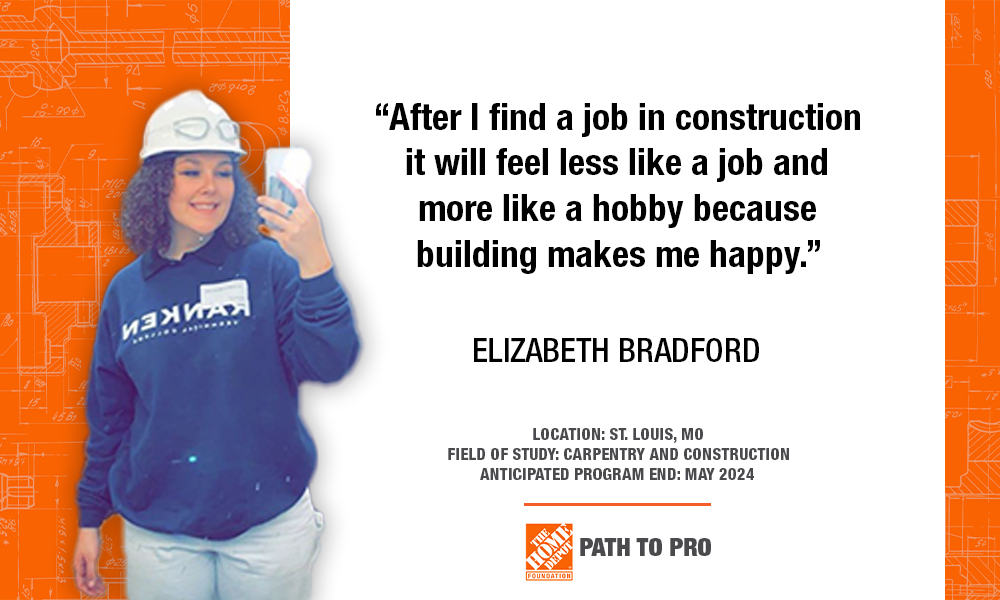 Elizabeth describes construction as a form of art. As a child, she would make her own art from anything she could find around the house. She built birdhouses and clay sculptures, and also crafted wooden tents in the backyard. With aspirations in various areas of construction, she aims to graduate college and secure a fulfilling job, driven not only by personal fulfillment but also by the goal of making her mother proud and becoming the first college graduate on her mom's side of the family.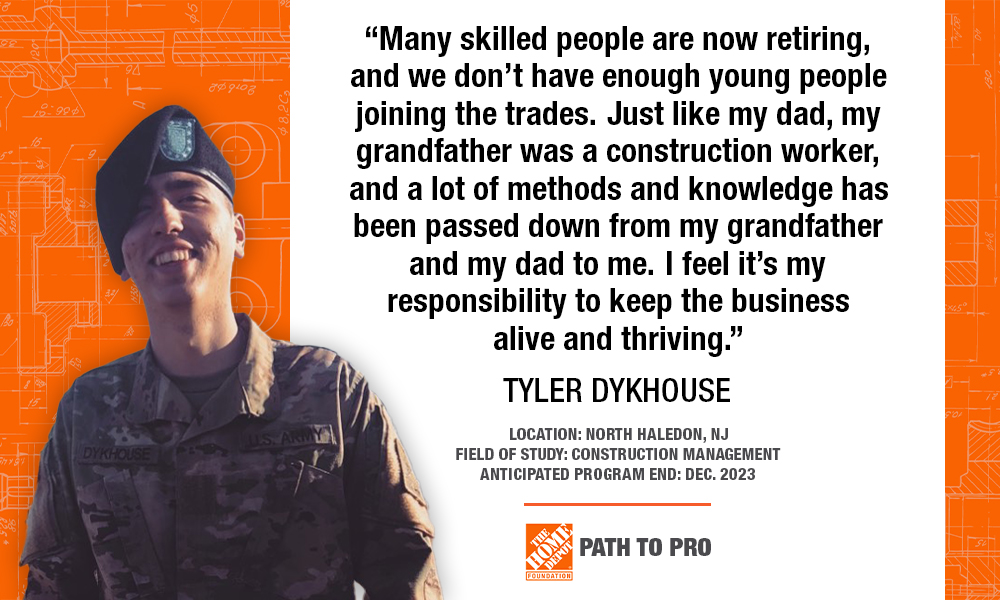 Tyler's father has his own construction business, so he's been around construction his whole life. It has been his passion to work in this field for as long as he can remember.  After graduating high school, he enlisted with the US Army, and he also currently serves as a volunteer firefighter. He's looking to learn more about how to run a construction business and wants to become a great boss and leader in the future.  
To learn more about The Home Depot Foundation's commitment to trades training visit our website or check out the 2023 ESG Report.