The United States was built by doers who worked tirelessly to forge the American dream with their own two hands.
Yet, in today's technology-driven times, a need for skilled tradespeople has surfaced. Electrical, plumbing and carpentry jobs will see double-digit growth rates in the approaching years but will lack qualified men and women to fill them.
This is why The Home Depot Foundation is investing $50 million to train 20,000 skilled men and women to work in the industry pipeline by 2028. We are proud to invest in the next generation of doers.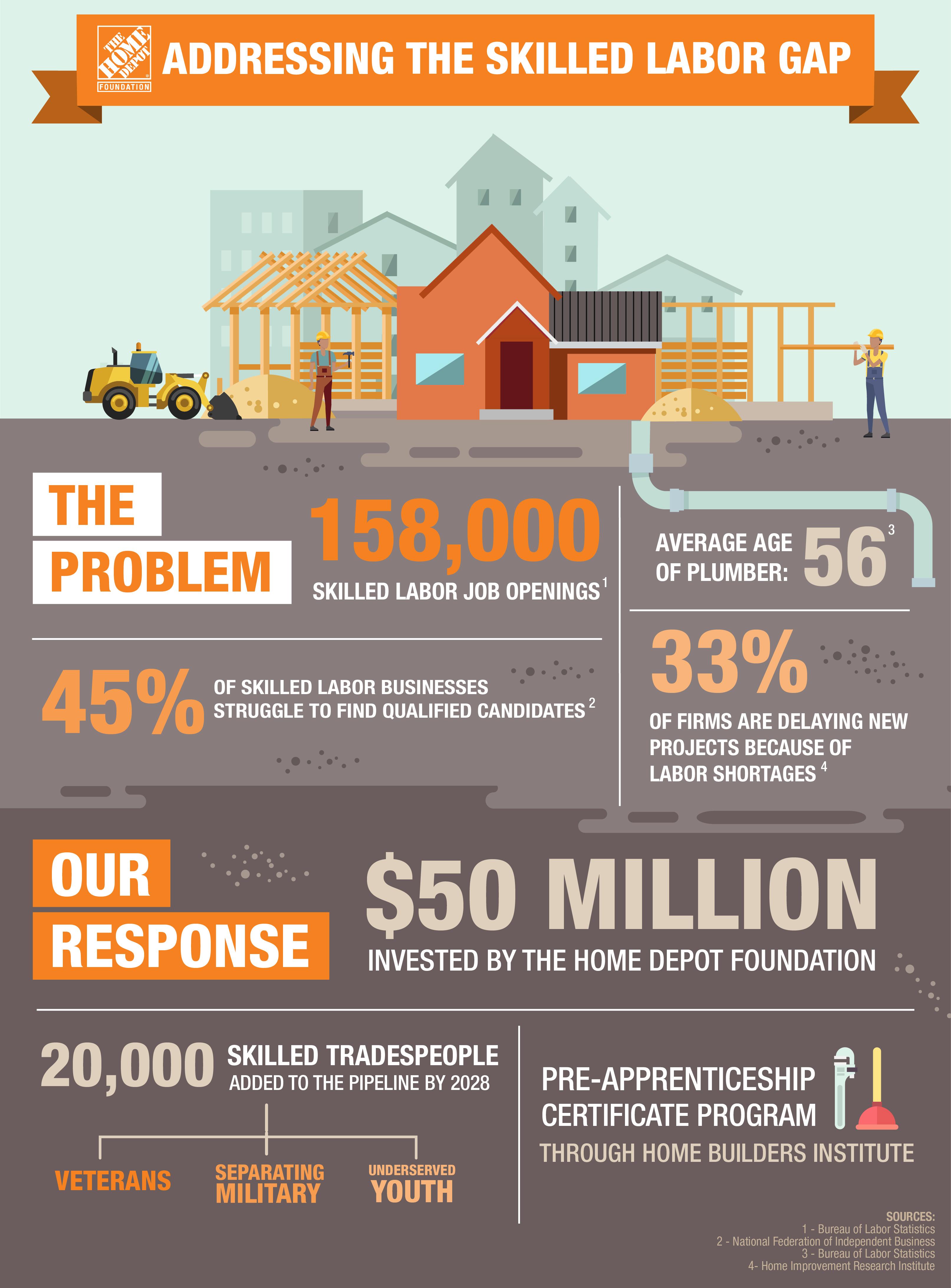 Learn more about The Home Depot Foundation's commitment to closing the skilled labor gap in America here.