Spring is in the air, which means planting season is here! While flowers are beautiful, plastic waste is not. Many curbside recycling programs don't accept plastics that are harder to recycle. This includes some containers that hold plants and flowers. Every year, people throw away enough plastics to circle the Earth four times. So, what to do with all those empty plastic plant containers? 
In 2009, The Home Depot started a recycling program for plastic plant containers that reuses and recycles the plastic pots that hold flowers, plants, bushes and trees. At all The Home Depot Garden Centers nationwide, customers can bring back their empty pots for growers to refill. When the pots are no longer reusable, The Home Depot's partner, East Jordan Plastics Inc., turns them into new pots, trays, and hanging baskets. Every year, East Jordan Plastics recycles more than 15 million pounds of used plastic containers, equivalent to nearly 1,000 semi-truck loads of containers.  Recycled plastic containers can recover upwards of 60% of the energy tied to initial product processing and diverts unnecessary waste from the landfill.  By recycling what would otherwise be discarded, The Home Depot is moving toward a circular economy.
Finding ways to better use and reduce plastics is important to The Home Depot. The home improvement retailer also donates the plastic film used to wrap its products to Trex, a decking company which uses the plastic in their products. 
"The Home Depot's core values are based on doing the right thing, and this commitment extends to our communities and the environment.  We offer this service to our customers based on the environmental impact of plastic.  It's just the right thing to do," says Tiffany Seto, The Home Depot's Manager, Environmental Sustainability.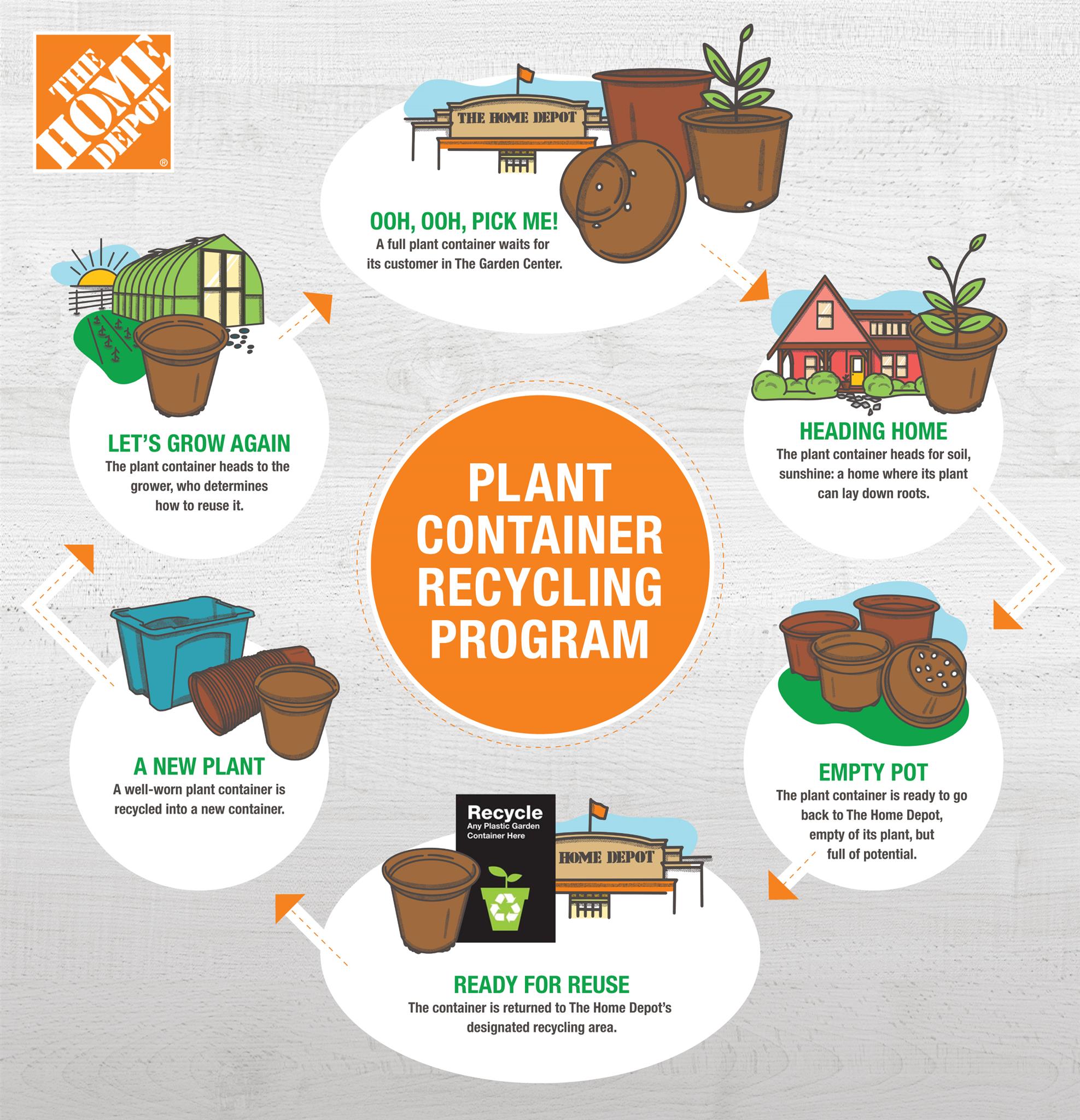 Want to recycle your plastic planter pots? Head to your nearest The Home Depot's Garden Center.