The Home Depot was named 2023 Safer Choice Partner of the Year for outstanding achievement and contributions to the Safer Choice program. The company proudly chooses products with ingredients that are safer for families, pets, workers, communities and the environment.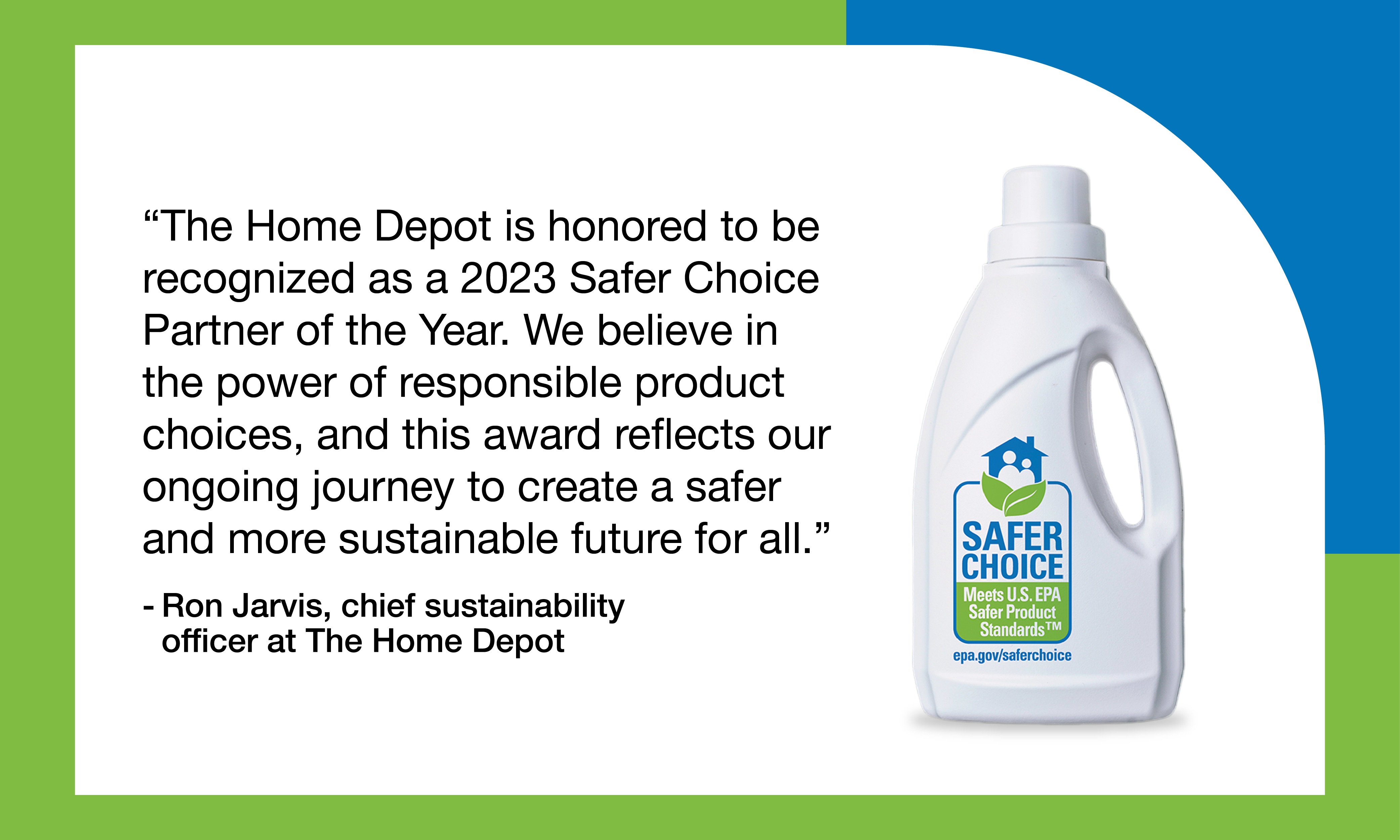 This year, The Home Depot is among the 30 Safer Choice Partner of the Year award winners announced by the U.S. Environmental Protection Agency (EPA). To qualify for the Safer Choice label, a product must meet EPA's Safer Choice Standard, which includes stringent human and environmental health criteria. The Safer Choice program currently partners with over 300 formulator-manufacturer partners who make nearly 2,000 Safer Choice-certified products for both consumers and commercial buyers.   
Click here to learn more about The Home Depot's commitment to sustainability or check out the company's 2023 ESG Report.