For more than 20 years, the U.S. Environmental Protection Agency's (EPA) annual Green Power Leadership Awards have recognized America's leading green power users for their commitment to using renewable electricity and advancing the nation's green power market. This year, the EPA presented Home Depot with a Green Power Leadership Award for outstanding clean energy initiatives and impact on the green power market.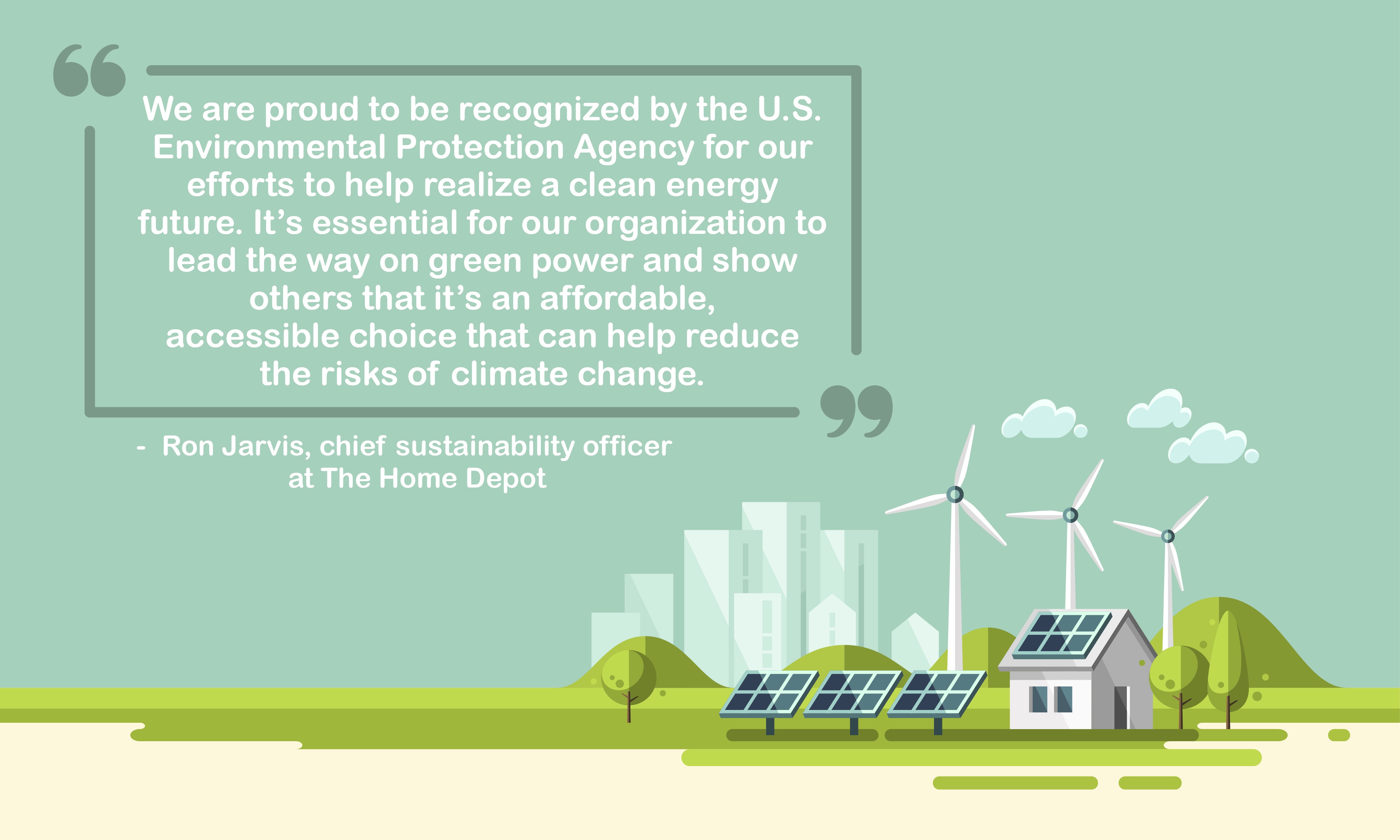 Green power is electricity generated from environmentally preferable renewable resources, including wind, solar, geothermal and biogas. The Home Depot is currently using nearly 409 million kilowatt-hours (kWh) of green power annually, which is enough to meet 15% of the organization's overall electricity use. Using green power helps advance the American green power market, which accelerates the development of these resources in the United States.  
To enable residential consumers to generate clean energy at home, the company offers a range of home solar, EV charging, and battery systems to its customers. In 2022, the company provided retail access to solar panels for more than 7,000 homes and recorded sales of over 4,000 EV chargers. The Home Depot has also developed solar panel buying guides that educate homeowners on the key components, types of panels and installation options.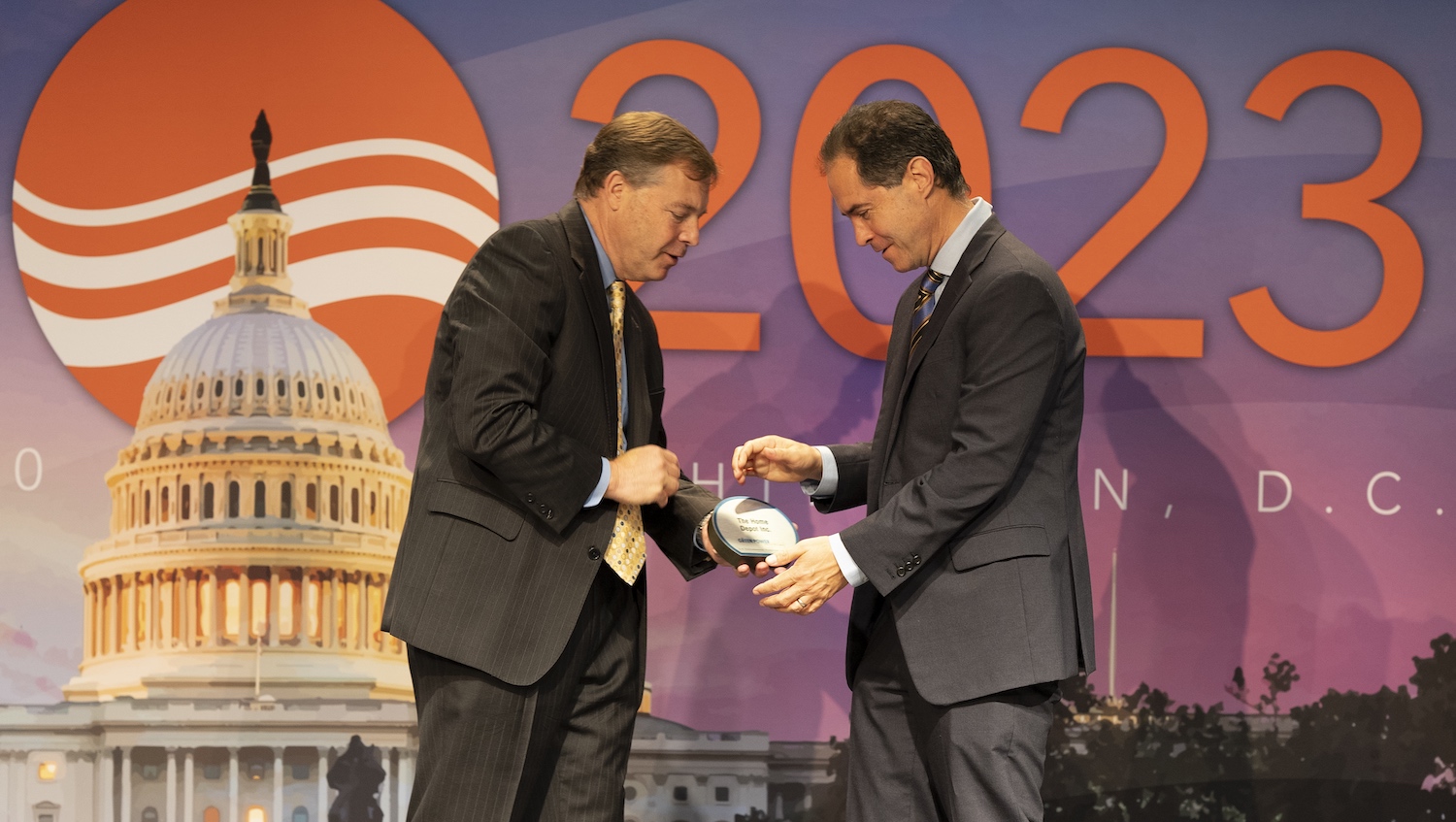 Peden Young, Sr. Manager, Energy accepts the U.S. EPA's 2023 Green Power Leadership Award on behalf of The Home Depot on September 19, 2023, in Washington, D.C. 
Click here to learn more about The Home Depot's commitment to sustainability or check out the company's 2023 ESG Report.