The Home Depot has been recognized as a global leader on corporate climate action for efforts to reduce its environmental impact and build a more sustainable future for consumers. CDP, an environmental impact non-profit, ranked The Home Depot 2021 Climate Change score as an A- for its actions to cut carbon emissions and reduce climate risks. This marks the fourth consecutive year that the company has received an A/A- rating for its climate change efforts, while The North America regional average is a C.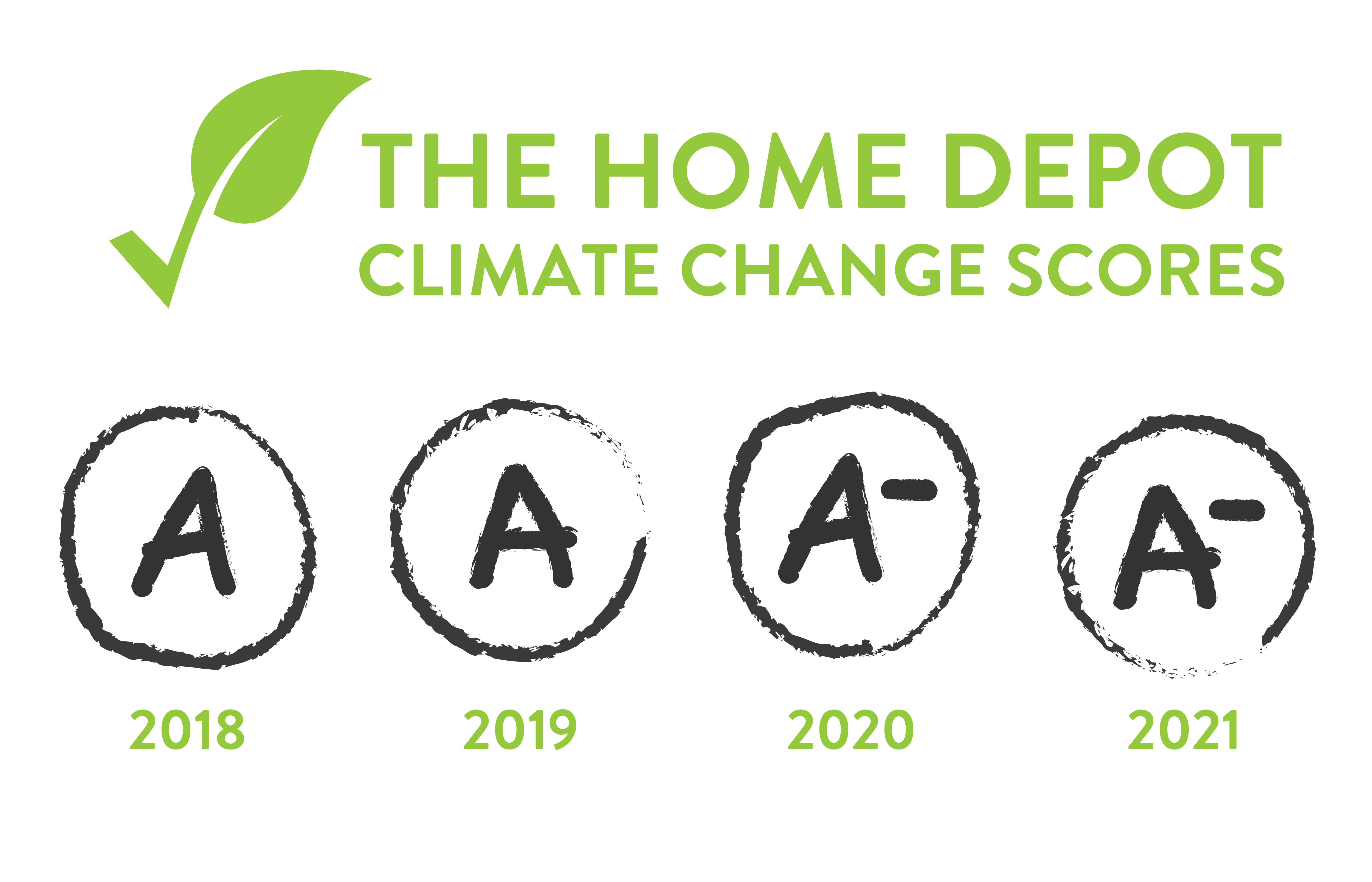 Every year, thousands of companies disclose data about their environmental impacts to CDP for independent assessment and receive scores ranging from A to D- for how effectively they are tackling climate risks. CDP scoring enables companies to move forward towards environmental stewardship through benchmarking and comparison with peers and to continuously improve their climate governance.  
The Home Depot is focused on reducing carbon emissions by continually improving energy efficiency in its operations and expanding investments in green energy and other operational projects.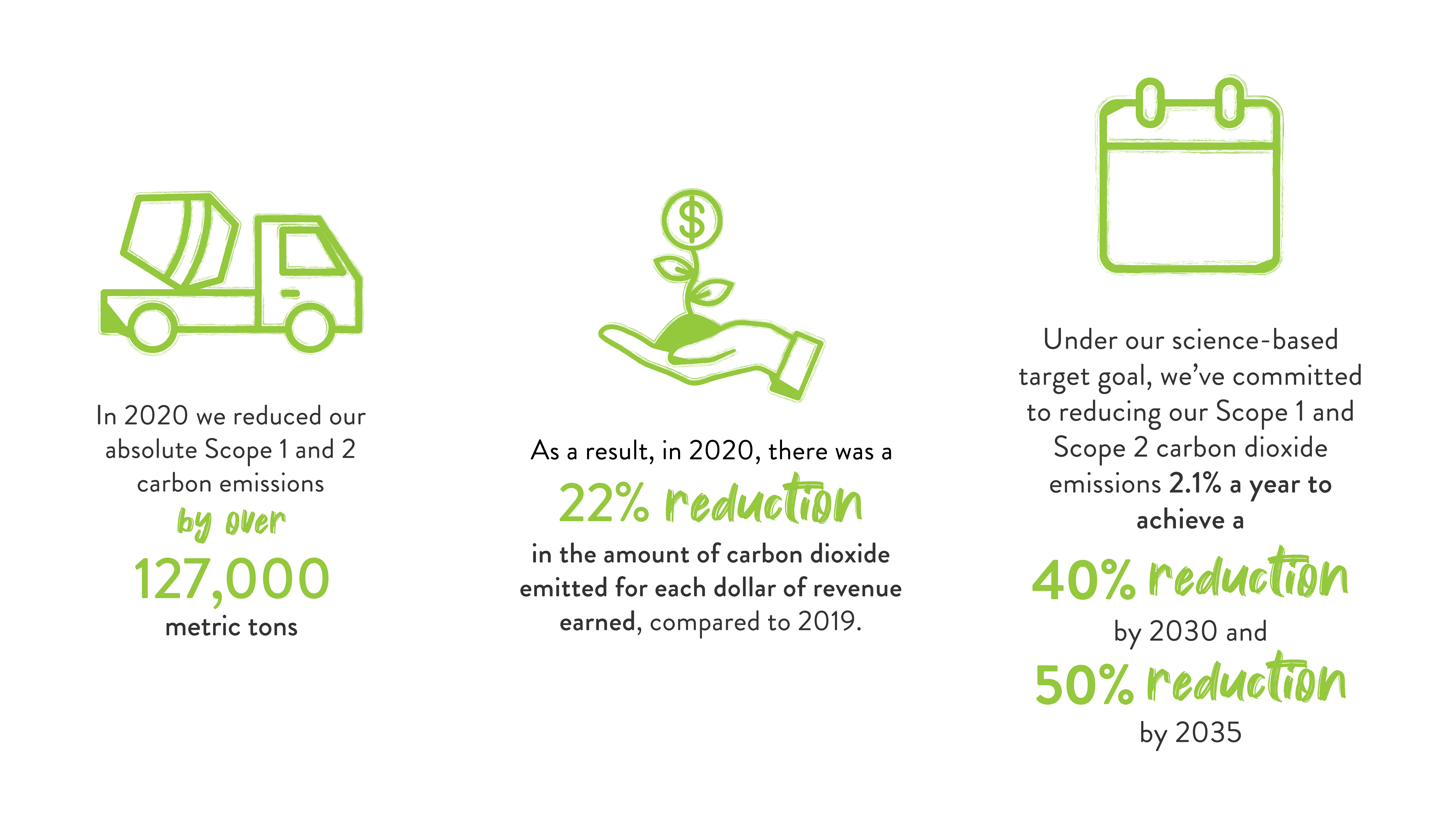 "We're honored to be recognized by the CDP for our efforts to reduce our environmental impact," says Ron Jarvis, vice president of environmental innovation. "Being transparent to stakeholders about our efforts to reduce emissions by using less energy and sourcing cleaner energy is an important part of our sustainability strategy as a company." 
To learn more about The Home Depot's commitment to sustainability, check out the 2021 ESG Report and Eco Actions Website.