Today marks National Battery Day and we're celebrating our 20-year partnership with Call2Recycle. Call2Recycle® is a nonprofit battery stewardship program that's worked with The Home Depot since 2001 to offer in-store rechargeable battery collection. Since the program's inception, we've recycled 12,490,345 pounds of rechargeable batteries.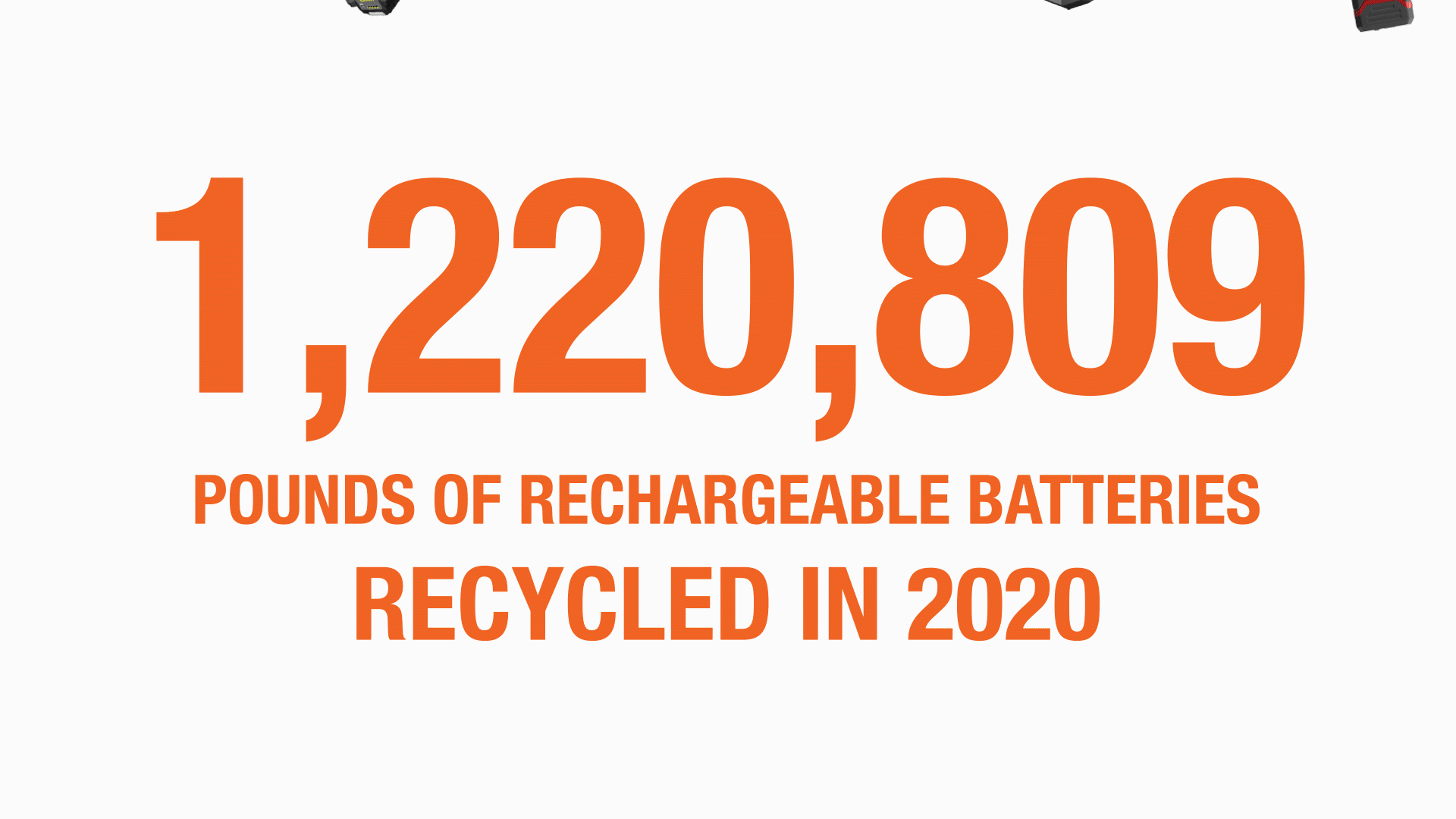 At designated drop-off stations located within Home Depot stores, customers can recycle used portable rechargeable batteries. This includes batteries commonly found in traditional household items, like:  
Cordless Power Tools 
Cell and Cordless Phones 
Digital Cameras 
Two-Way Radios 
Remote Control Toys 
Camcorders 
Laptops 
Other Portable Electronics 
 
*Editor's Note: The batteries inside the items listed above are recyclable. 
Home Depot stores in nearly every state offer this program to customers. Any rechargeable battery, including lithium batteries or cellphone batteries, that weigh up to 11 pounds and is under 300 watt-hours is accepted. To a find a drop off location near you, visit: http://www.call2recycle.org/locator/.  
To learn more about our sustainability goals and achievements, read our 2020 Responsibility Report.