Weekends are different this fall as we continue practicing physical distancing around college football. But even as we navigate Saturday tailgating and avoid packed stadiums, one thing that won't change is The Home Depot's exclusive sponsorship of ESPN's College GameDay.  
To help make College GameDay as enjoyable as possible, The Home Depot and ESPN are running a special play – social distancing style. Each week, a "super fan" will experience a College GameDay pop-up tailgate in their own backyard with up to 10 family and friends. From enjoying burgers cooked on a Traeger grill by a private chef or viewing the game in the iconic College GameDay bus, we're committed to making this physically distanced backyard barbecue a win for fans.  
One winner is Chris Tegeler, an E.R. doctor working on the frontlines to treat COVID-19 patients. COVID-19 was declared a National Emergency on March 11; it was also the day Chris's youngest son was born.  
Due to COVID-19, Chris could only enjoy one week off to spend time with his new son before going back to work. He also had to rent an apartment away from his family to minimize the chance of contracting and spreading COVID-19. 
"Being in the Emergency Department during that initial spread of the COVID-19 pandemic is hard to describe. Everyone working came together for a common cause," says Chris.  "We all felt that we had an essential purpose of treating our community during these uncertain times."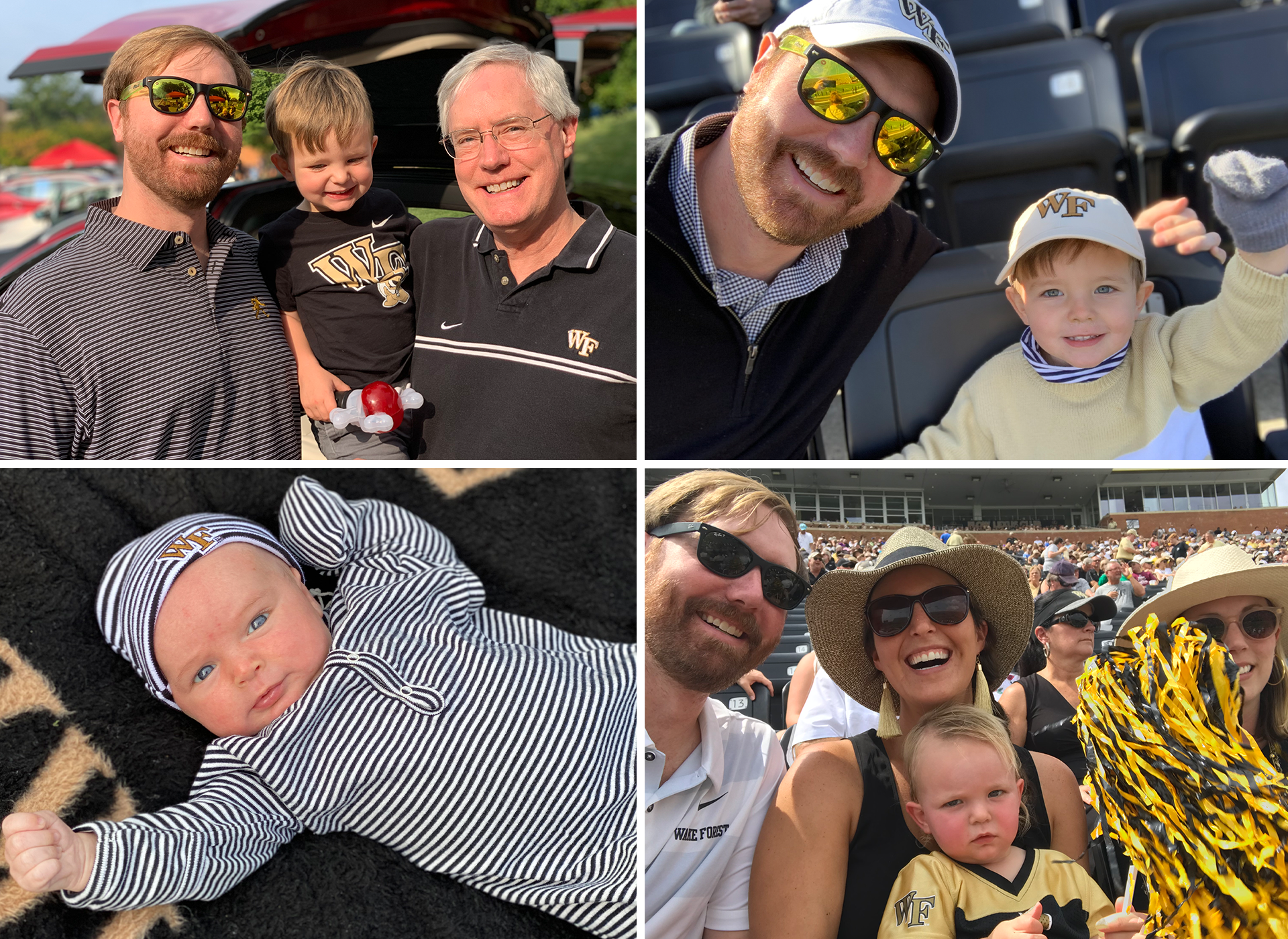 Courtesy Chris Tegeler; Taken Pre-COVID
Chris knows how doers get more done in the face of adversity. And if there's anyone who deserves a special VIP College GameDay experience surrounded by loved ones, it's him. The extra point? Chris was able to celebrate his College GameDay experience on his birthday, September 12.  
"Seeing the bright orange Home Depot GameDay bus pull up to my house that morning was a sight I will never forget. That was the moment I realized that this was actually happening," exclaims Chris. "The actual event surpassed everything I could have hoped for. I was in utter disbelief when I was directed to the assortment of gifts. I really was speechless with the generosity." 
Fans at home can get in on the action by sharing their best College GameDay signs on social media. Simply post a picture of your sign from the comfort of your home and tag #GameDaySigns for a chance to be featured across @CollegeGameDay social platforms. 
Throughout the entire 2020 college football season, The Home Depot and ESPN are committed to providing similar College GameDay experiences to fans. After all, COVID-19 doesn't mean traditions are cancelled. They just need to be reimagined.