The Home Depot Expands Pinterest's Shop the Look with more than 100,000 Décor Products
Ever seen a pin on Pinterest and thought, "I want that exact bronze sconce" or "that duvet is the exact shade of blue I've been trying to track down"? Pinterest, the visual search engine, is now ubiquitous with finding inspiration to take on projects of all shapes and sizes – from a simple décor refresh to a grand-scale home remodel.
And thanks to a new partnership with The Home Depot, pinners can easily Shop the Look of their favorite pins. With options ranging from vanities and faucets, to lighting, textiles, tabletops and interior décor, now you can search and buy more than 100,000 home décor products.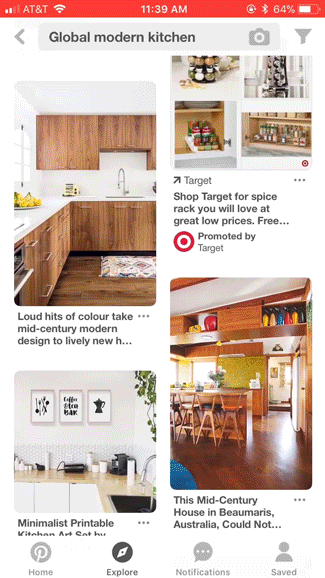 The visual search expansion is the latest innovation between Pinterest and The Home Depot.
Earlier this year, The Home Depot launched a first-of-its-kind video campaign, "Built-In Pins," to illustrate the DIYer's hard work behind the inspirational images commonly found on Pinterest. Pins show the before, during and after of a home improvement project – from ripping up carpet and installing new flooring, to painting, and finally finishing out the room with furniture and decor. Shoppable how-to guides and tip-sheets for the projects round out the experience for a DIYer learning something new.