As the computer science industry continues to operate with an estimated 1 million jobs unfilled, many businesses recognize the need to bring more women into the field. Unfortunately, studies show that women in the industry are leaving these technology jobs – sometimes within just one year of starting them. For Women Who Code (WWCode), a global non-profit organization focused on women in technology, the goal is to identify and address issues pushing women out of the industry.  
In honor of Women's History Month, we're spotlighting a longtime partner, WWCode. Established in 2011, WWCode has hosted more than 14,000 free technical events, workshops and conferences for their 250,000 members connected across 122 countries. A survey of WWCode's members showed that 80 percent experienced a positive career impact after joining.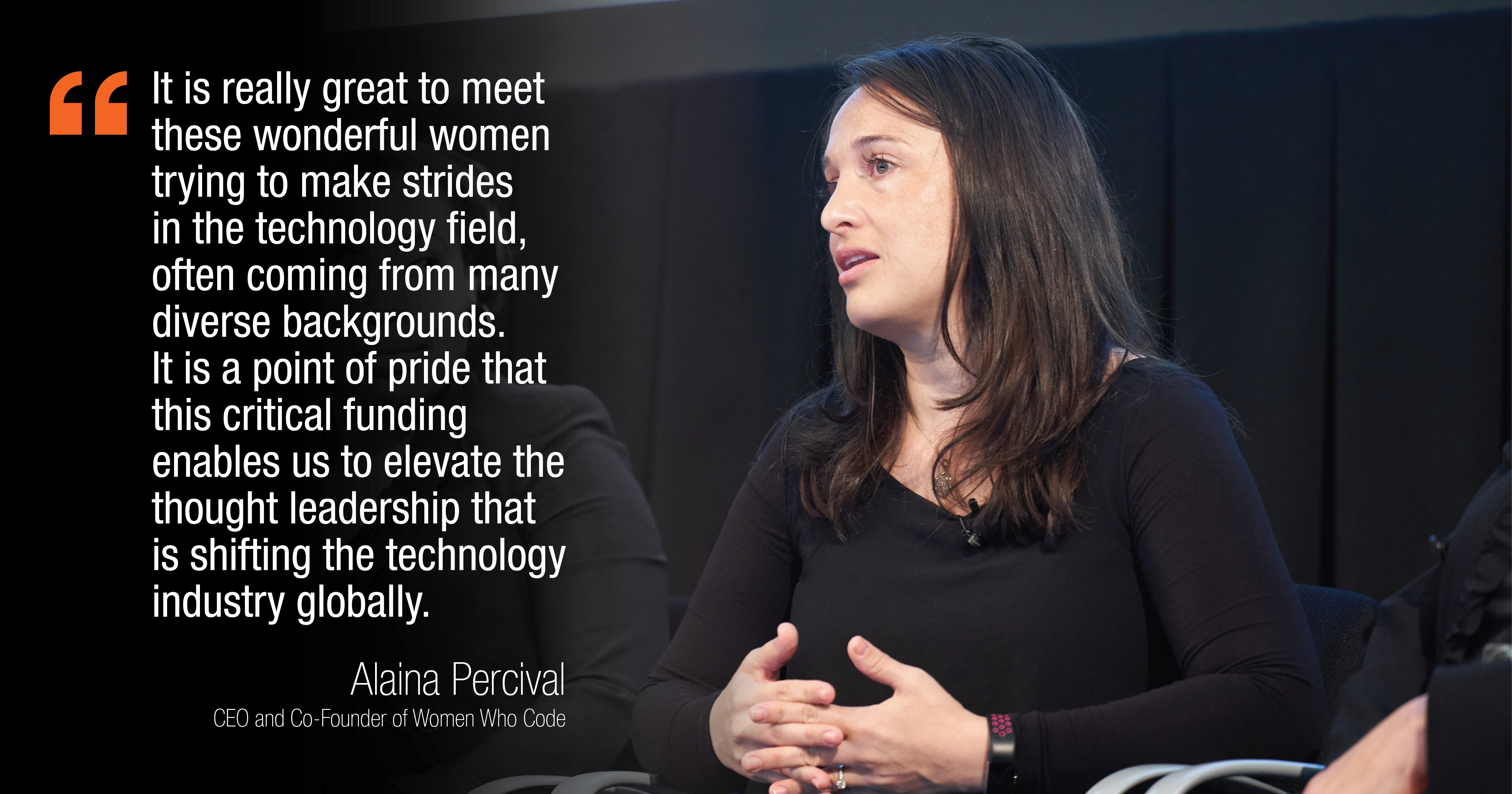 The Home Depot began its partnership with WWCode in 2018 to help move their headquarters from San Francisco to Atlanta. After relocating, WWCode was also able to grow their team to better serve member needs on a global scale.  
Home Depot's partnership also provided support for WWCode to develop deep-learning online groups known as Technical Tracks. Each track is led by dedicated technologists to offer online engagement opportunities for members. In 2020, Tracks became a true cornerstone of WWCode as the community transitioned to a fully remote format. 
"Track communities speak to WWCode's core work of bringing collective minds together to grow and strengthen skills in a supportive and inclusive environment," says WWCode's Chief Leadership Officer Joey Rosenberg. "Our virtual community has allowed us to stay connected through the pandemic and reach an even greater audience of members." 
Today, The Home Depot sponsors WWCode's Data Science Track and Software Engineering Track. These communities provide technical webinars, lunch and learns, on-demand training and other opportunities for WWCode members. 
To learn more about Women Who Code, visit womenwhocode.com.