Since our first holiday season in 1979, we've always focused on building cheer and helping our customers pick the perfect holiday presents.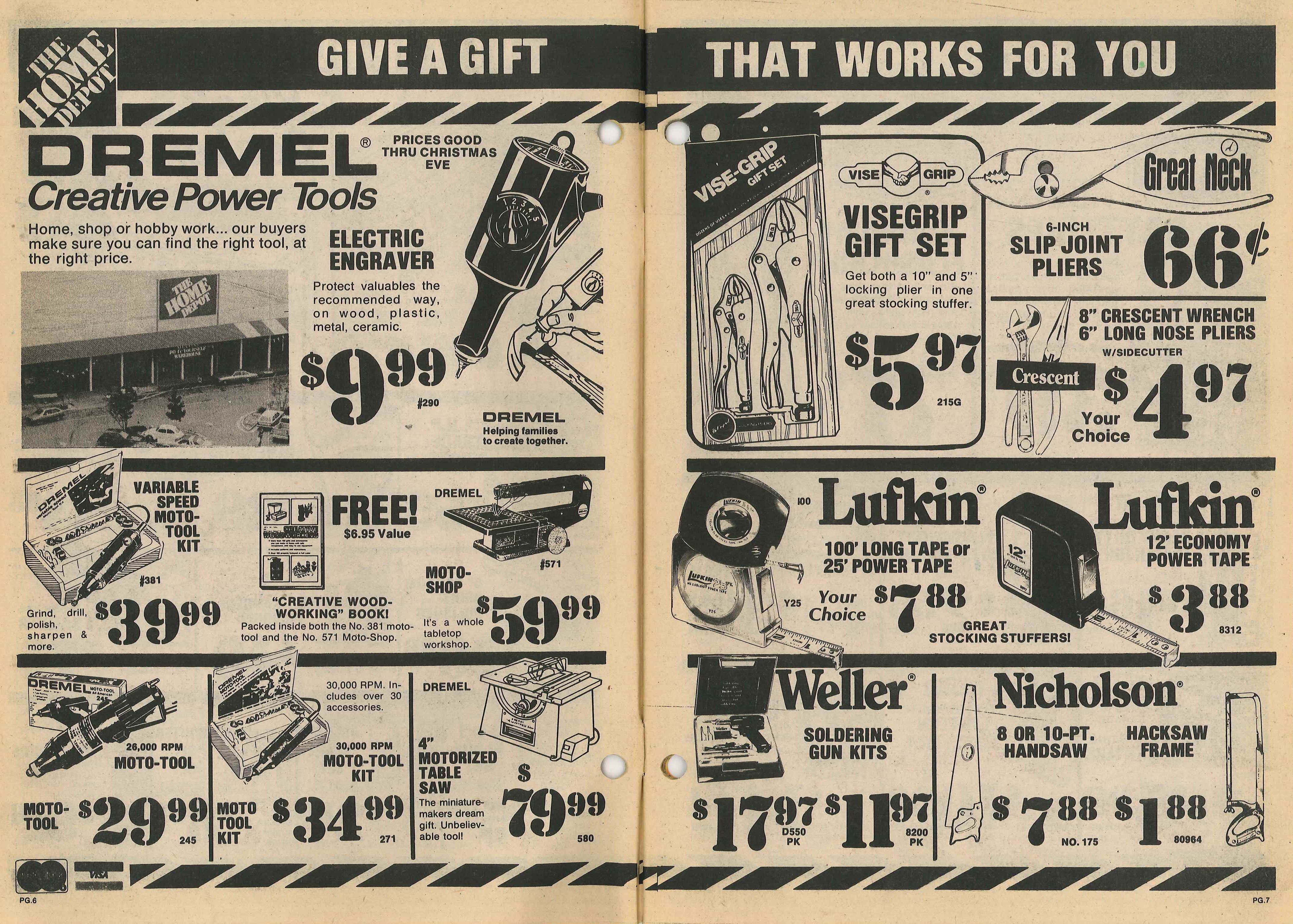 1979 Home Depot Holiday Catalog
Through the years, our holiday cheer and selection has snowballed. In 1987, we added a scent of pine to the aisles when we began selling fresh-cut Christmas trees for the first time.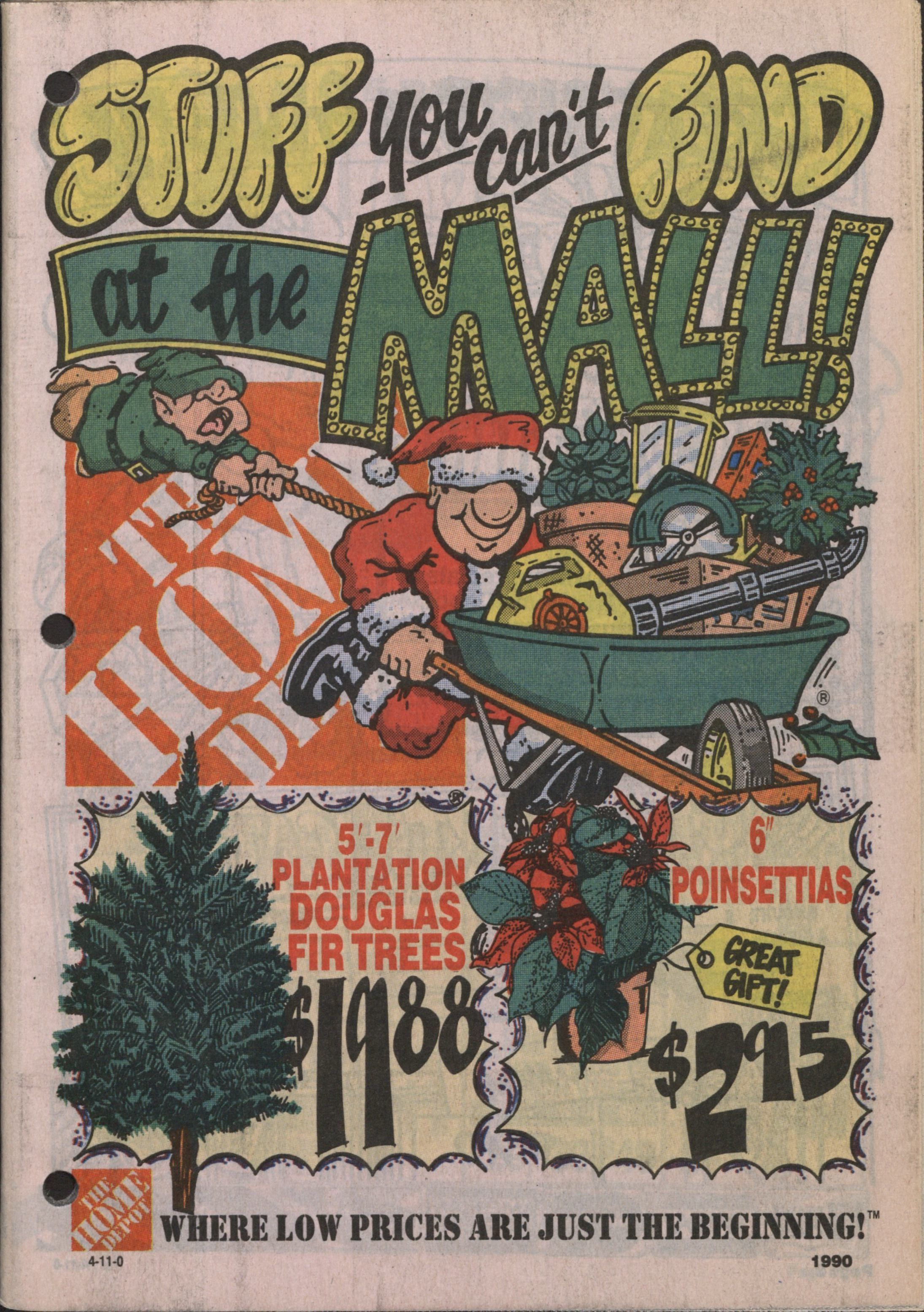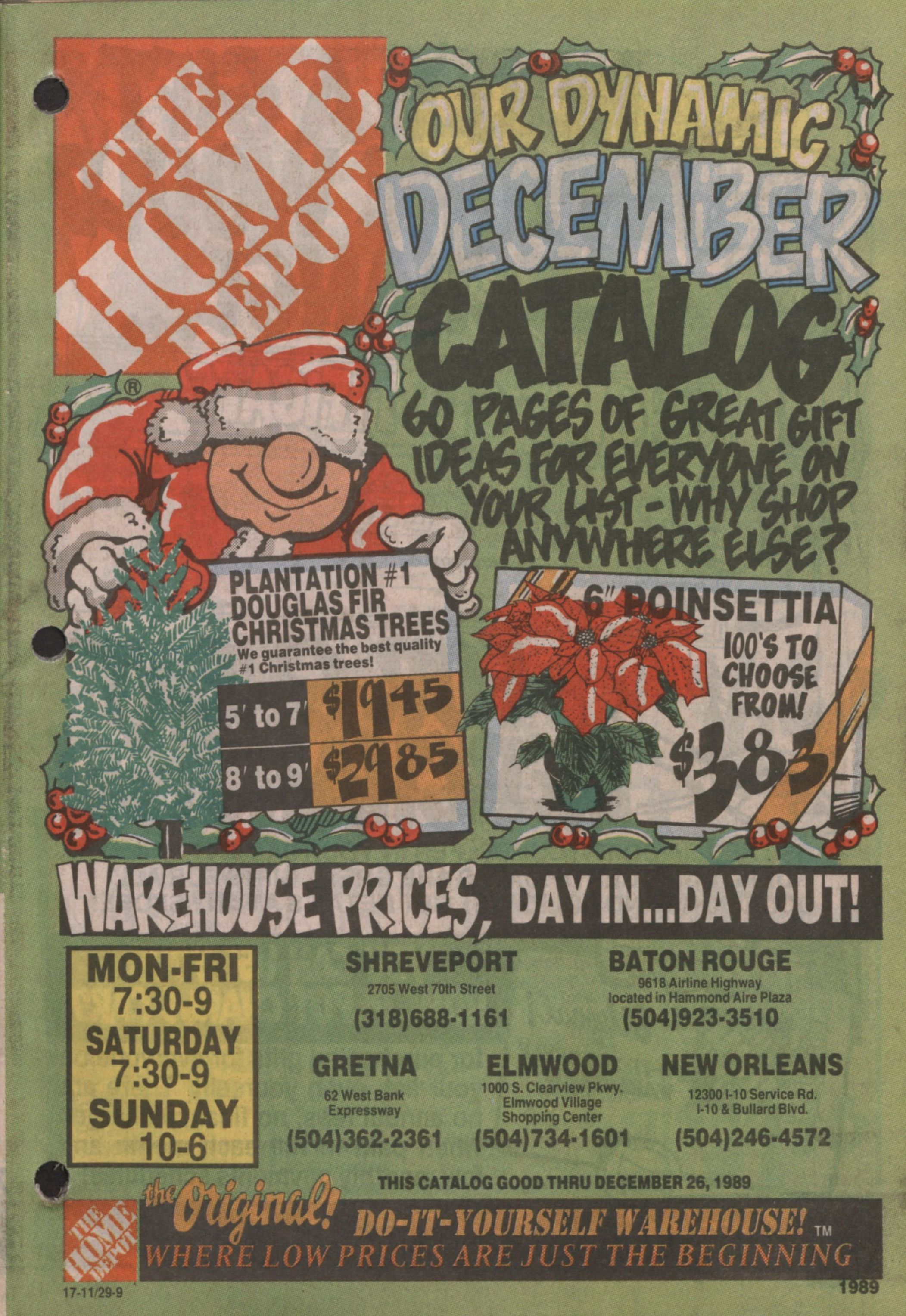 1989 and 1990 Home Depot Holiday Catalogs
Years later, we expanded our holiday section to include tree decorations and home décor items for Christmas.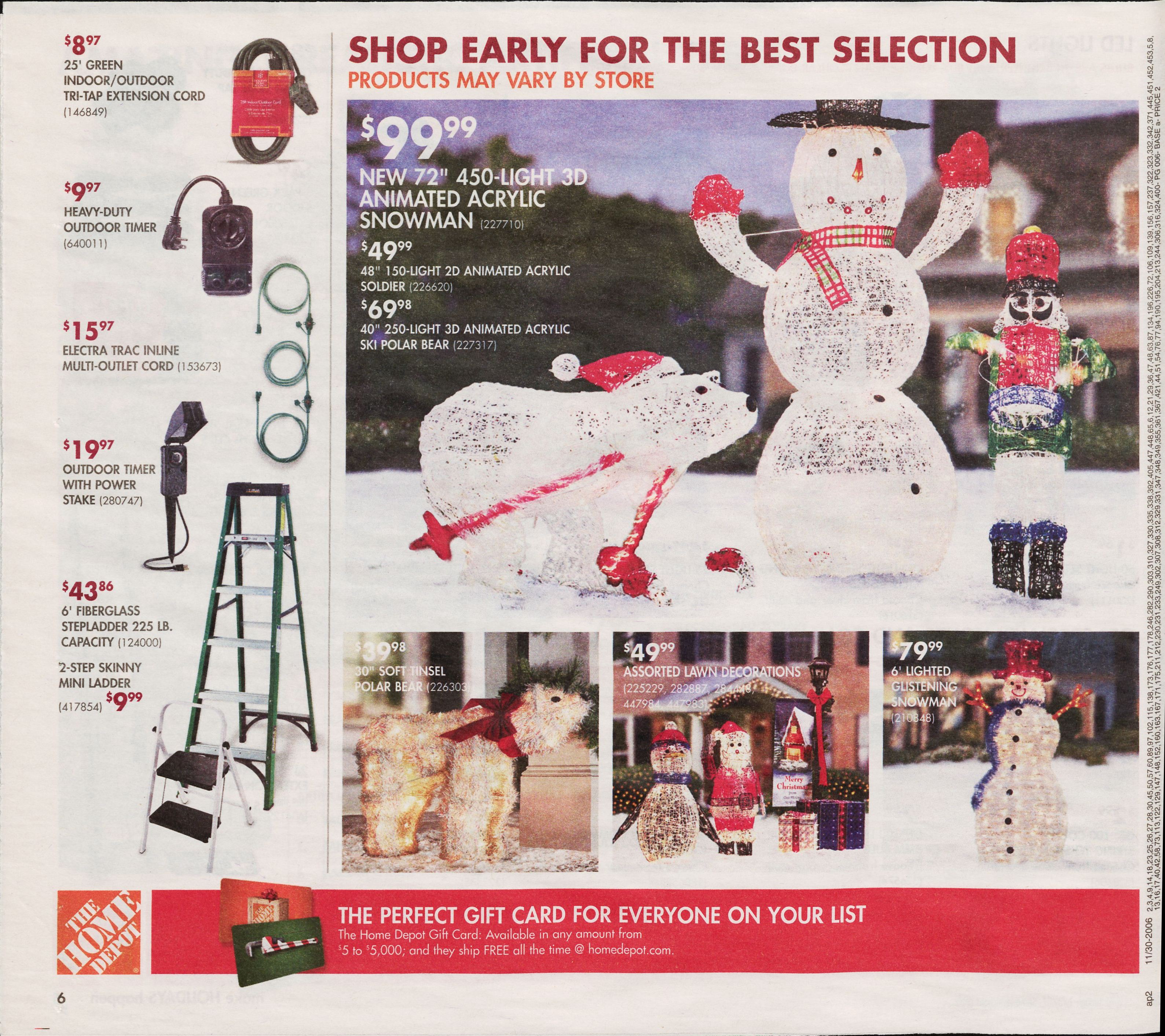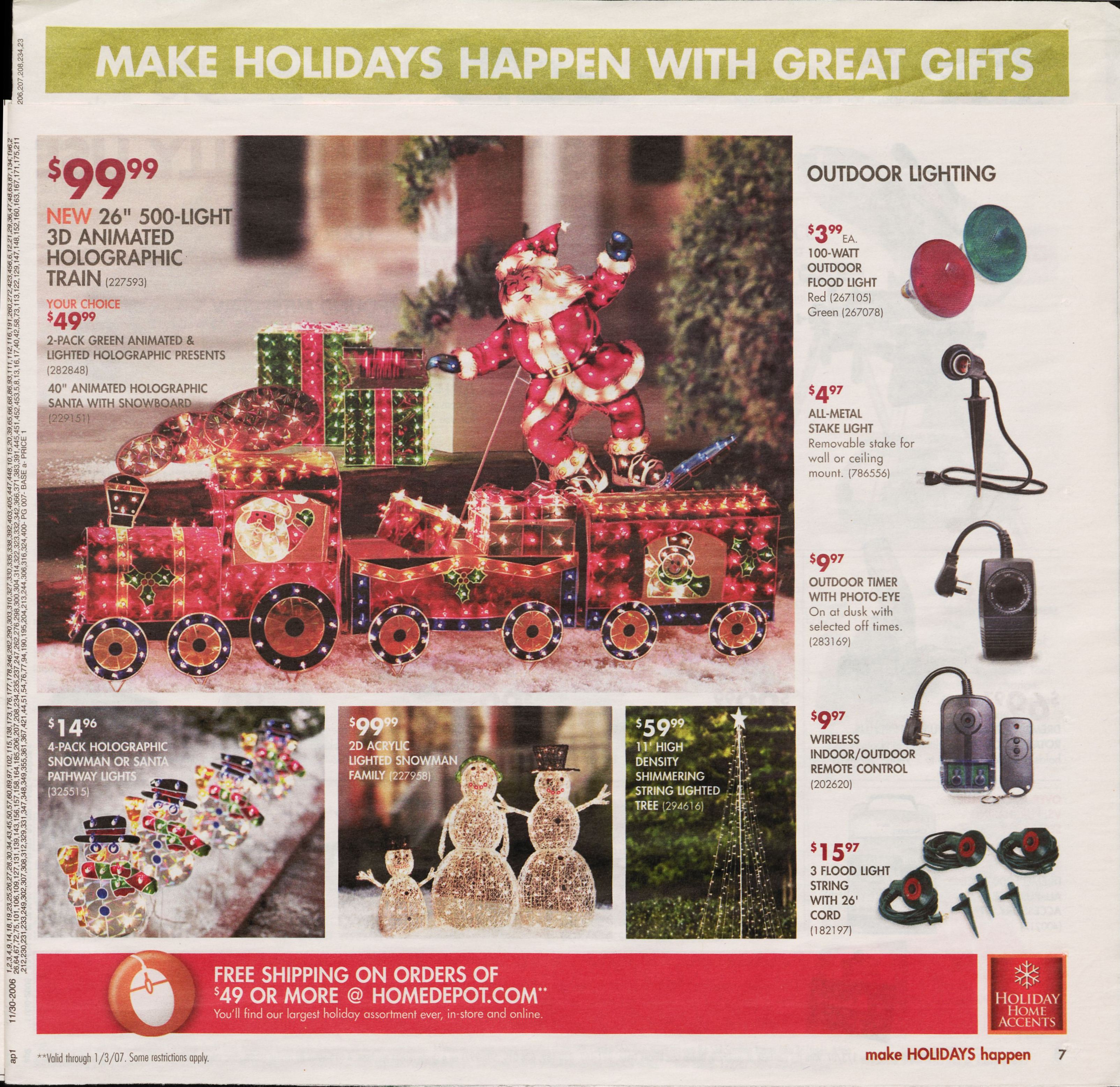 2006 Home Depot Holiday Catalog
Today, we're the number one seller of fresh cut trees in the U.S., partnering with growers across the country to bring local trees to nearby stores. We've also become one of the top sellers of poinsettias and holiday décor items. From décor to lights and trees, The Home Depot has everything to help spread cheer this season.