Ken's Krew is an organization that started in 1997 with support from Ken Langone, Home Depot co-founder. It was created with the belief that every individual deserves the chance to enter the workforce, earn a fair wage and reach their full potential. For this reason, Ken's Krew provides job placement, training and support for individuals with neurodevelopmental disabilities in competitive employment.
Ken's Krew works with corporate partners to develop employment opportunities and provide a supportive work environment for candidates. The Home Depot is proud to have partnered with Ken's Krew since it began. There are currently 450 Krew members in 162 of our stores in nine states. Current Krew members have an average employment tenure of 5.9 years compared to the industry standard of six months.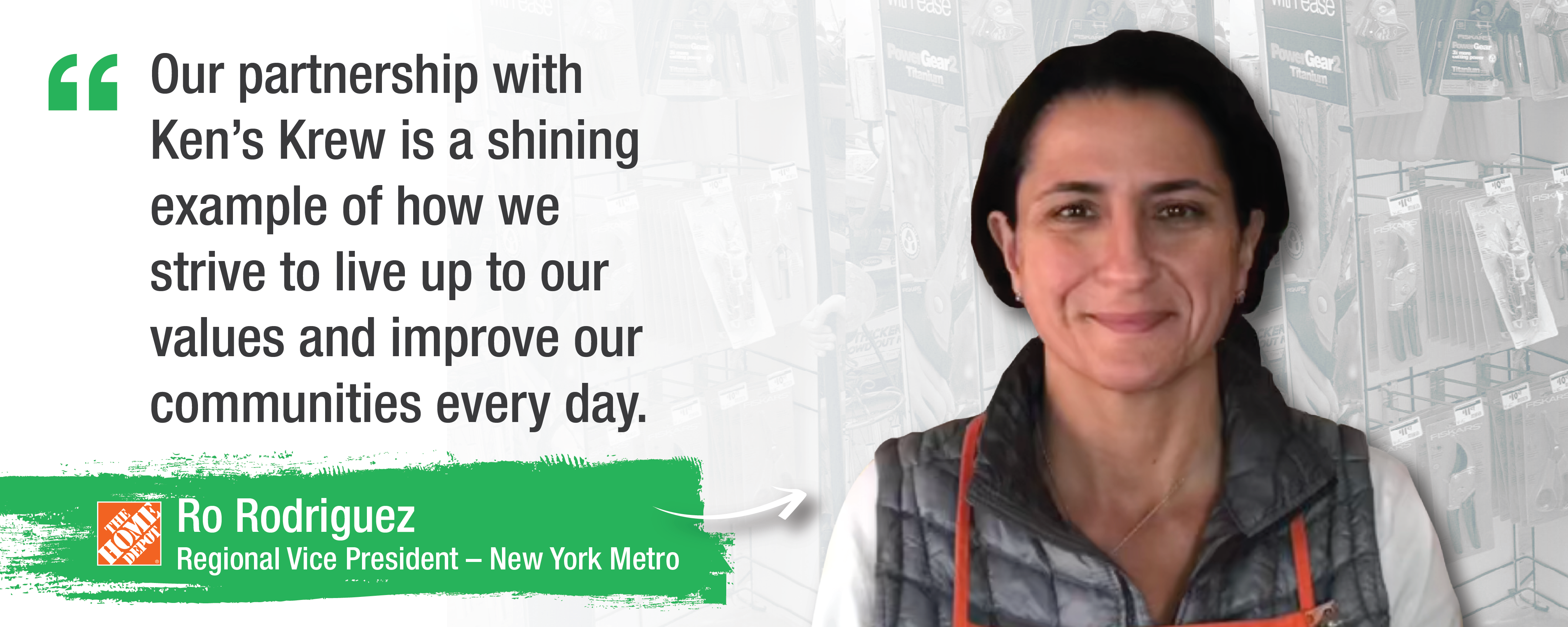 To help a Ken's Krew member succeed, the company tailors training to the ability of each team member and works with them one-on-one for six to eight weeks. Additionally, their vocational coordinators provide ongoing workshops, skills development and opportunities for social networking.
Store Manager Ben Heinze has experienced the positive impact of the program firsthand. "In my current store, I have two members of the Krew – Semaj and Adam. I am inspired daily by their positive, cheerful and grateful attitudes. One of our company's primary goals is to provide great customer service, and these two are among the best I have. They have taught me and many other associates to put things in perspective, be grateful of the opportunities we have and to enjoy each other every day."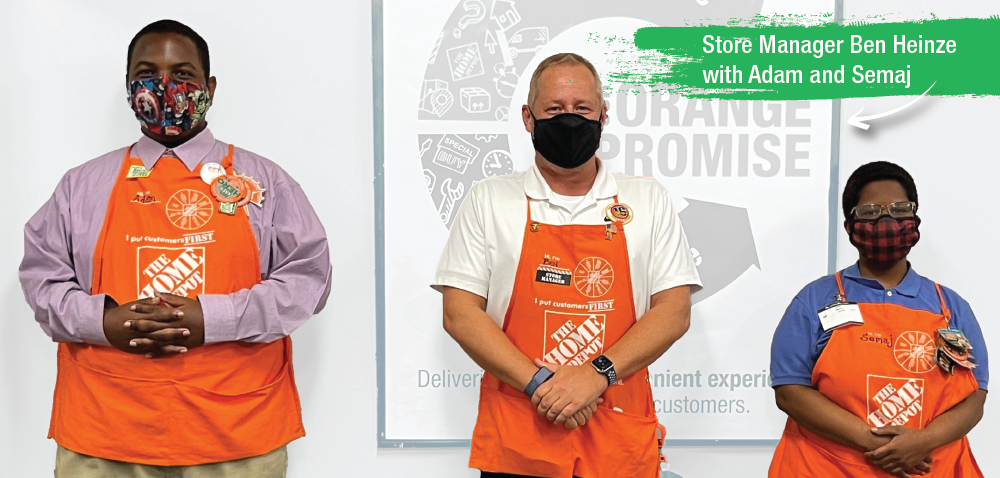 For Semaj, an associate who has taken on more responsibilities in her store every year, it's an exciting opportunity to support her fellow Ken's Krew members. From assisting the Georgia Krew vocational coordinator on the Zoom meetings to coaching safety in her own store, Semaj is always happy to get involved. "I love being a part of Ken's Krew. I love teaching the other Krew members all the things I've learned at Home Depot." 
To learn more about Ken's Krew, visit kenskrew.org.
Editor's Note: Some images depicted contain scenes predating COVID-19 and established safety guidelines.