Although originally from Brooklyn, New York, Charles Wilson, Home Depot's regional vice president of the southeast region, has strong family ties to Virginia. Both his mother and uncle attended Virginia Union University, a Historically Black College and University (HBCU) located in Richmond, Virginia.  
Eager to continue his family's legacy of attending a HBCU, Charles chose Hampton University. He was drawn to this Virginia waterfront school because of its rich history and notable graduates. Renowned educator and author, Booker T. Washington, former NASA aeronautical engineer Mary Jackson and social activist and mother of Dr. Martin Luther King, Jr., Alberta Williams King all attended Hampton University.  
"Hampton like many other HBCUs boasts a very prominent and inspirational walk through African American history, which includes Legacy Park, the Hampton University Museum and Emancipation Oak," Charles explains. "The experience of attending a HBCU is unlike any other." 

Charles has many memorable experiences in college, including his initiation into the Gamma Epsilon chapter of Omega Psi Phi Fraternity Incorporated. "The feeling of accomplishment, excitement and sheer joy went unmatched during my collegiate years," says Charles. "A cornerstone of the culture is homecoming. It's an annual tradition where thousands of students, alumni, parents and visitors gather to celebrate the university. It includes a rival football game, battle of the bands, concerts, step shows, tailgating and so much more."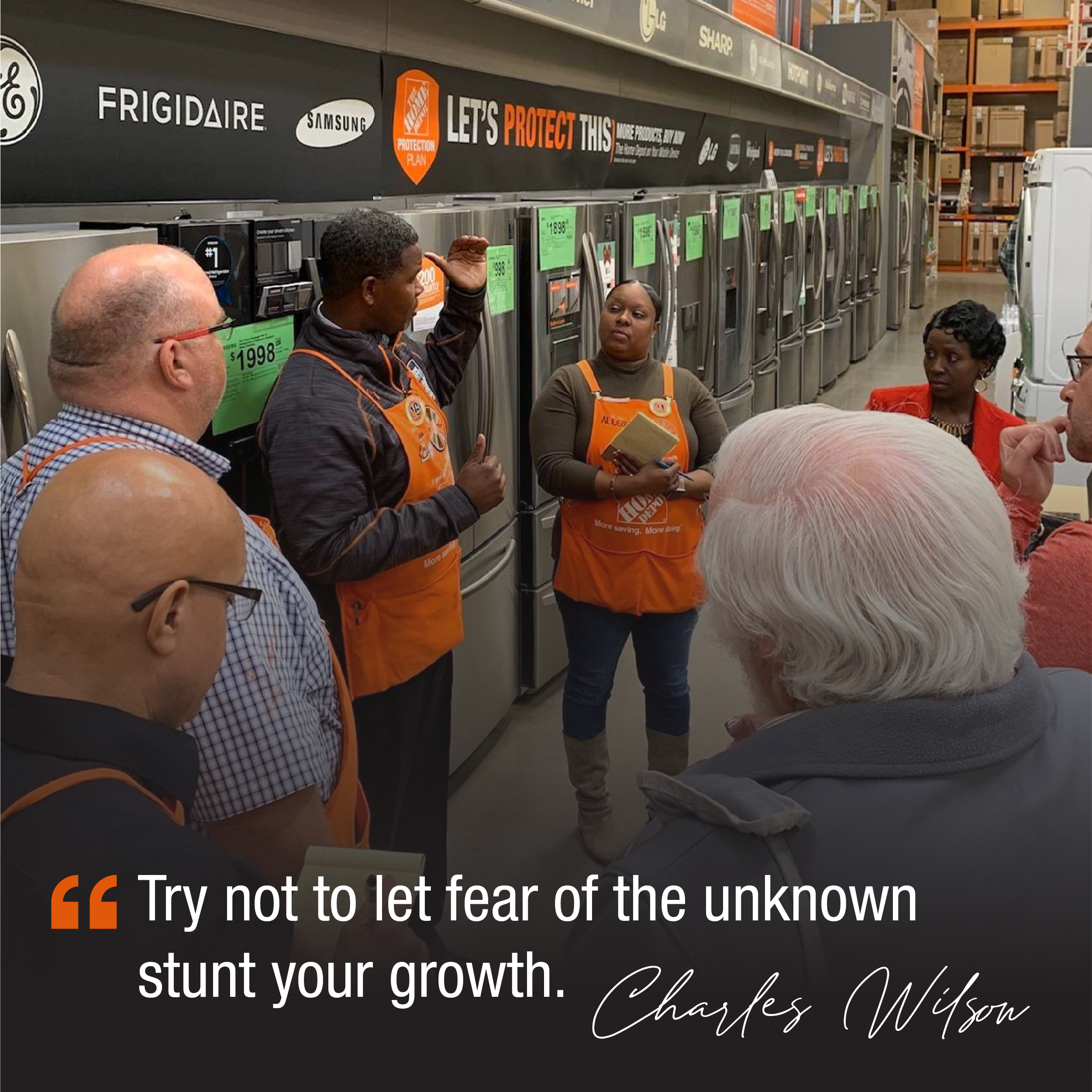 The HBCU experience prepared Charles for a successful career in corporate America, having worked for 10 Fortune 500 companies. In 2003, he started in The Home Depot store leadership program and by 2017 was promoted to regional vice president. 
Charles appreciates the well-defined set of values that govern The Home Depot's culture. "Excellent customer service is my favorite value because it aligns with my personal view on success. Every day that I wake up, I have the chance to take a swing at exceeding expectations for our customers, our associates and my family alike."  
"I encourage employees to embrace challenging, new career opportunities outside of their comfort zone and to solicit candid feedback. Both instances can create the most substantive professional growth," says Charles. 
HBCUs, like the one Charles attended, play a vital role in the American higher education system. The 107 HBCUs across the nation generate more than 135,000 jobs for their local and regional economies.  
The Home Depot's Retool Your School program has funded more than 100 campus improvement projects for 87% of the nation's HBCUs. Voting for HBCUs in this year's Retool Your School program is from February 15 through March 15, and winners will be announced in April 2021. To learn more about the program, visit retoolyourschool.com.   
Editor's Note: All photos shown are taken before the COVID-19 pandemic.