At this year's South by Southwest Trade Show, there's no shortage of augmented (AR) and virtual reality (VR) experiences for attendees. Gaming environments, health and fitness, recreational experiences are at a premium, but VR business applications are rare – except at booth 503.
The Home Depot is giving visitors a look inside a virtual supply chain environment designed to optimize how it gets products to customers each day with the help of the HTC VIVE.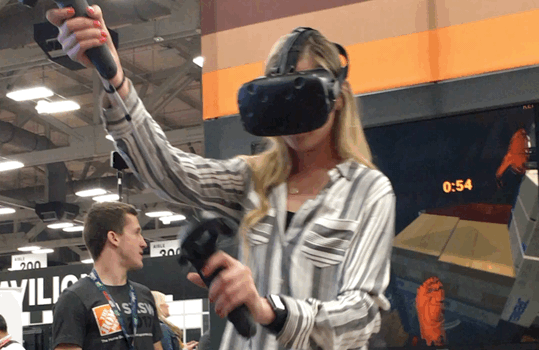 Users experience a virtual pallet build that could teach its supply chain team how to maximize cargo space for shipping goods to stores.
SXSW attendees can visit The Home Depot in Exhibition Hall 4 at booth 503.