Do it yourself­­—it's fittingly the same method Home Depot founders Bernie Marcus and Arthur Blank embodied when they set out to build an innovative home improvement company from scratch. Since 1978, the brand has grown from a few brick-and-mortar Atlanta stores to the largest home improvement retailer in the United States.
While Marcus and Blanks' original one-stop-shop concept was risky, it clearly paid off.
"To remain relevant to the ever-evolving customer today—one who is digitally savvy and always connected—Home Depot must continue to take risks and adapt," says president of U.S. retail Craig Menear. "Today's consumer wants to shop whenever, wherever and however they want, whether that's in store, on their phones or via an app."
Technology has truly revolutionized retail; and how people shop will continue to morph as online, mobile and tablets provide new ways to browse, research, shop and track purchases. Offering customers more ways to shop seamlessly is a huge priority for the company, and what the Home Depot calls "interconnected retail."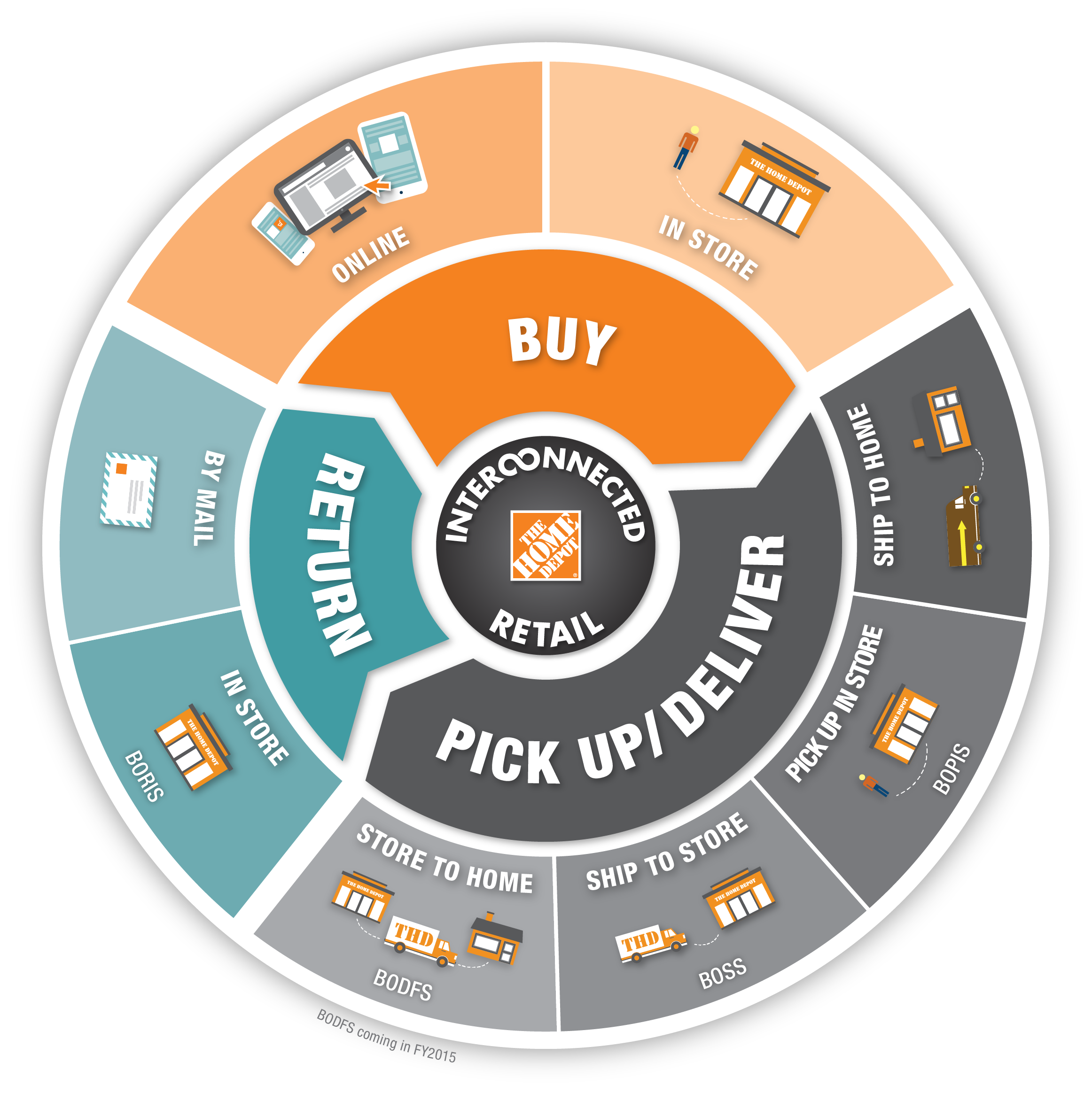 "Across Home Depot, from supply chain to IT and beyond, we're extending our aisle from the 35,000 products we sell in stores to more than 700,000 available online," says Craig, who oversees both store operations and merchandising strategy.
"We're investing in our growth through interconnected retail—it's not a defensive strategy; it's an offensive strategy and an opportunity to remain relevant through some amazing new ideas and processes."
Over the coming months here on Built from Scratch, we'll discuss and discover how Home Depot is bridging the gap between physical stores and the online world. In this original "Interconnected Retail" series, we'll cover everything from store tech updates to new shipping methods, offering behind-the-scenes access to Home Depot strategy and innovation.