Home Depot customers are doers. They like to get their hands dirty, test new skills and build stuff. And for the last 40 years, The Home Depot has been building capabilities to help them get more done, as their needs have evolved.
That's why in 2017, we introduced our One Home Depot strategic plans to create a seamless, convenient shopping experience across our stores and online. We've made tremendous progress and we believe the time is right to showcase these capabilities. It's time for our tagline to change to match today's Home Depot: "How doers get more done."
"No one has more ways to empower home improvement customers than we do," says Ted Decker, EVP Merchandising. "From our award-winning digital, technology and e-commerce solutions and industry-leading delivery options to our Pro B2B website and expanded tool and truck rental, we're uniquely positioned to serve our customers and help them get more done."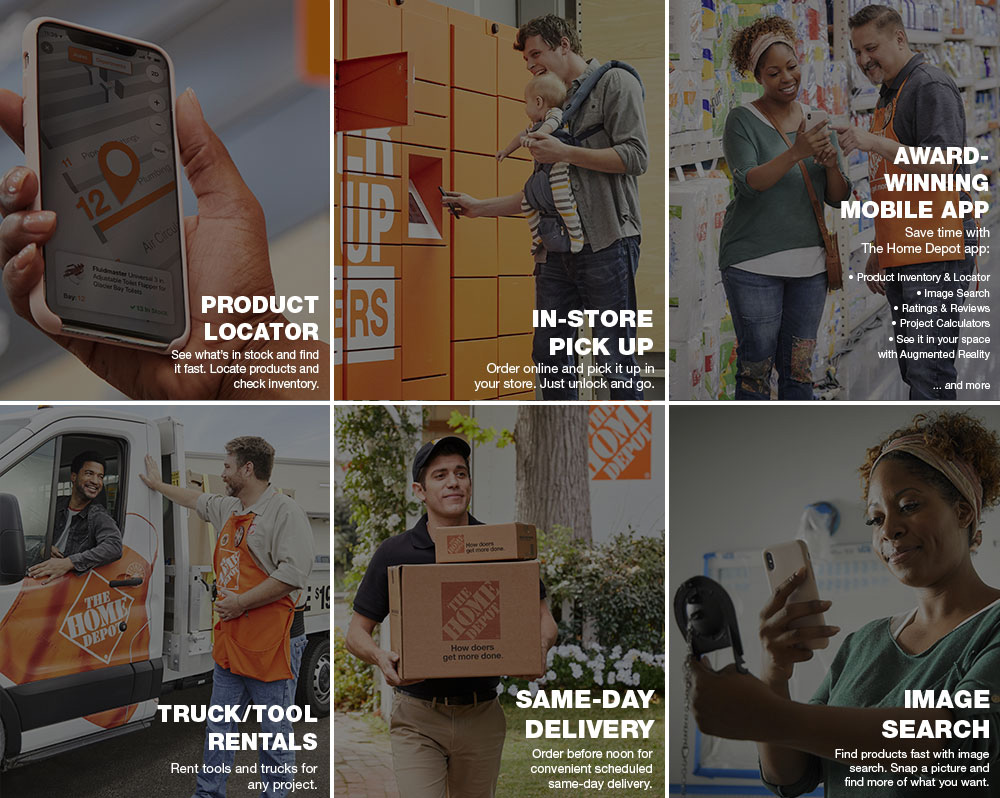 Check out the video below for a sneak peek of one of the ads that will run in the weeks and months ahead – starting with the SEC Championship Game on December 7, airing on CBS.