Ever have trouble finding something in a 105,000-square-foot Home Depot store? The Home Depot app can help – it's loaded with best-in-class location features to make the shopping experience easier.
"[Home Depot] has one of the more user-friendly and innovative mobile apps of all the major chains," said Internet Retailer, who just named Home Depot Omnichannel Retailer of the Year.
"It senses the location of an in-store shopper and can direct him to the precise aisle and bin where his desired item is located. Home Depot, now the seventh-largest online retailer in North America—up from No. 43 five years ago—credits much of its growth online (and offline) to these types of features that link together its physical and digital presence."
Product pages on Homedepot.com, for example, offer several fulfillment options, making it easy to order a product for home delivery, or for in-store pick up. The site also offers a dynamic ETA feature to give customers a faster and more accurate delivery date based on location.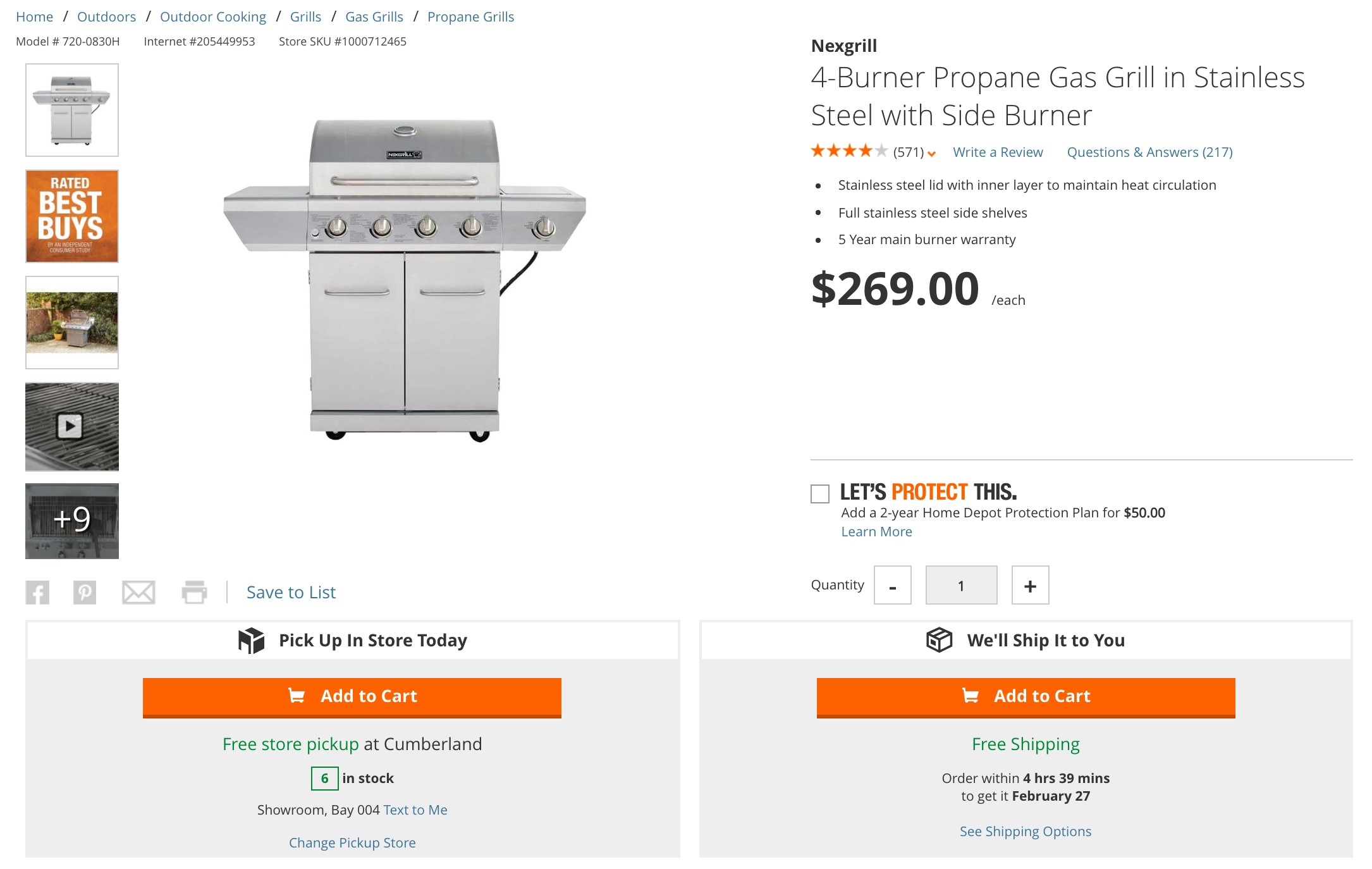 The Home Depot app has been downloaded more than 15 million times. It's location-aware and tailors the customer experience for use in-store vs. at home. In the in-store mode, customers can look at product details and pull up the aisle and bay location of the product on a 3D store map with directions to find the product.