Today, Craig Menear, chairman, CEO and president of The Home Depot, joined CNBC's Closing Bell to discuss the state of the industry and what the future looks like for retailers and homeowners alike. 
As retail continues to evolve, Craig's team at The Home Depot looks for ways to bring the online and in-store shopping experiences together. We caught up with Kevin Hofmann, CMO and president of Home Depot's online business, to learn more about this interconnected strategy:
The Home Depot is also looking at the ways technology is changing how we manage and interact with our homes.
Ted Decker, executive vice president of merchandising at The Home Depot, knows a thing or two about what it means to have a smart home in this day and age. Here are five insights he shared with us:
1. The Home Depot is helping customers make their homes smarter and more connected.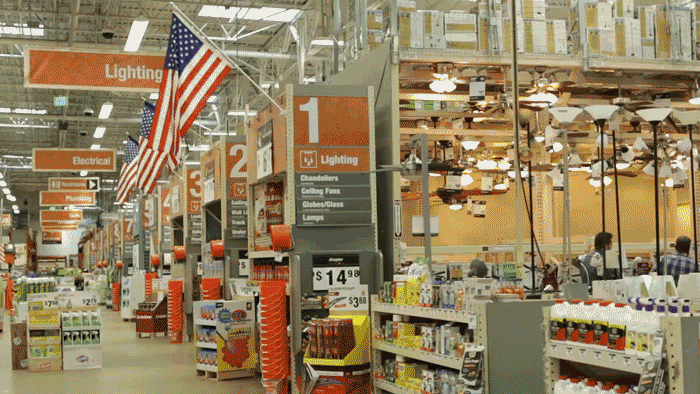 Smart technology has made its way into every aisle at the store. It runs the gamut from programmable thermostats and security systems to smart kitchen appliances and lithium ion power tools.
2. By 2020, some experts predict that every home will have more than 500 connected devices.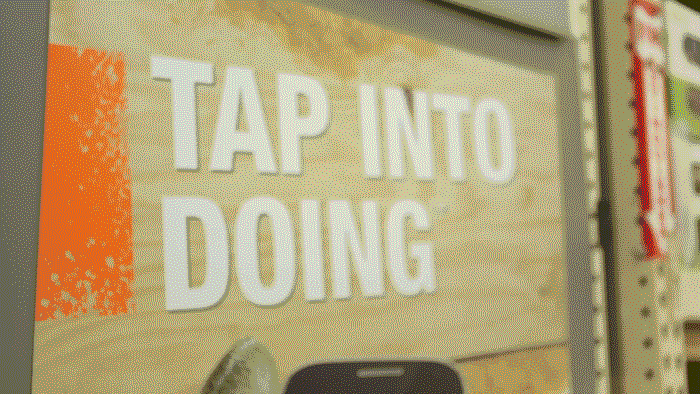 The advancement of Wi-Fi, Bluetooth and general app technology have led to homes that can be interconnected in every imaginable way. Imagine going to the grocery store and connecting an app on your phone to a camera inside your fridge to see if you're out of milk. Yes, it's possible.
3. There are three ways The Home Depot wants smart homes to work harder for the customer: by helping conserve, protect and enjoy.
After conducting a ton of research—and talking to a ton of homeowners—Home Depot learned that people want to tackle smart home projects that will give them a more efficient, money-saving home, a safe and secure home and a fun, relaxing home.
4. Smart home projects don't have to be complicated or high-tech projects.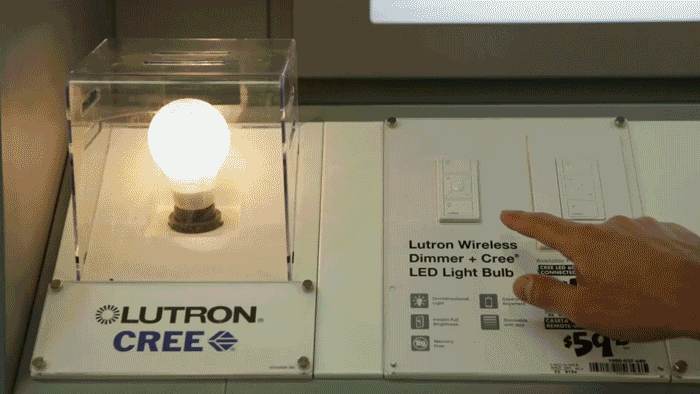 There are three really easy smart home projects that any homeowner can complete today and immediately see the benefits.
First, LED light bulbs. By switching to LED lighting, you'll start saving money and may not need to change your bulbs again for up to 22 years. If you just switch 10 bulbs over to LED, you can have a lifetime savings of about $1200.
Second, a programmable thermostat. This is a really easy project that can impact the whole house. You can install a new one in less than an hour and save big on your utility bills. And there are some great options for high tech thermostats that you can control remotely from your smart phone.
Finally, if you want to easily upgrade your home's security features, check out products like smart locks and doorbells that incorporate high-definition video and audio capabilities. These are easy products to install as well, and give your home an added level of protection.
5. The "How To" videos on homedepot.com will lead you every step of the way.
Whether you want to know the cost benefit of a new bulb or understand exactly how long it's going to take to install that smart lock that connects to your phone, our website is a great resource to get you started on your smart home journey.