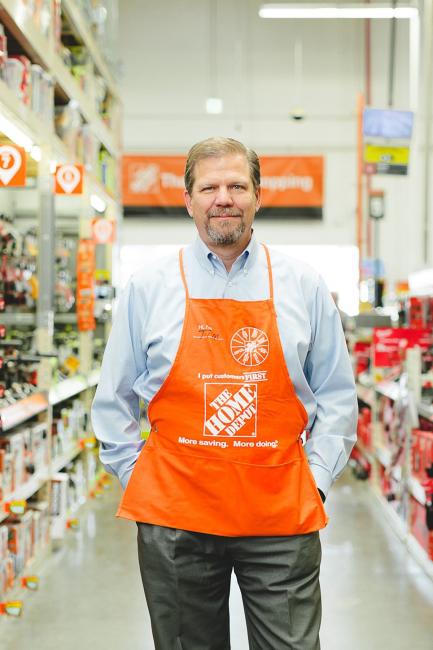 Tim
Hourigan
Executive Vice President – Human Resources
Tim Hourigan leads all aspects of human resource management for The Home Depot. Tim and his leadership team strive to create a best-in-class environment for the more than 400,000 orange-blooded associates who work at the company. Whether in a retail store, distribution center, customer contact center or a store support center, the team's focus is to reinforce the company's inverted pyramid leadership model and ensure decisions are taken in line with the core values gifted to us by our founders.
In Tim's prior role, he served as president of the company's Southern Division where he was responsible for the sales and operations of more than 690 stores, leading a team of more than 100,000 associates in 15 U.S. states, Puerto Rico and St. Thomas. Previously, Tim led the human resources function for the company's U.S. stores and operations as well as overseeing the company's compensation, benefits and HR systems.
Earlier in his career, Tim held a number of finance, human resources and operational leadership roles, including senior vice president and chief operating officer at Homelife Corp., as well as finance, human resources and international training roles with Ernst & Young, Batus, Inc. and Sears Roebuck & Company.
Tim serves on the boards of a number of industry and human resources organizations, including the Board of Trustees of the Home Builders Institute, the Human Capital Advisory Committee of the Atlanta Federal Reserve Board, the Human Resources Policy Association, the Center for Executive Compensation and Center for Executive Succession at the University of South Carolina.
Tim has a bachelor's degree in accounting from Bellarmine University and is a certified public accountant.
Hear more from Tim in his episode of Give Me an H: