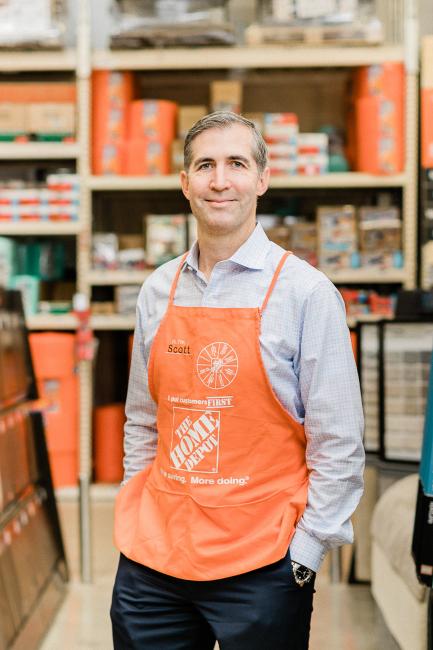 Scott
Bomar
Senior Vice President – Finance
Scott Bomar is senior vice president of finance for The Home Depot. In his role, he oversees planning and execution against Home Depot's short and long-term financial targets, directing resource allocation and supporting the company's strategic initiatives.
Prior to his current role with Home Depot, Scott served as SVP and CFO for Deluxe, a payments and business technology company. Prior to Deluxe, Scott was a Home Depot associate for 16 years and held roles of increasing responsibility, becoming a vice president of finance in 2013, served as vice president of credit & payments and treasurer and ran the company's retail operations in China.
Prior to joining The Home Depot, Scott held positions with Deloitte and SEI Investments.
Scott has a master's in business administration from Duke University and a bachelor's in industrial engineering from the Georgia Institute of Technology.