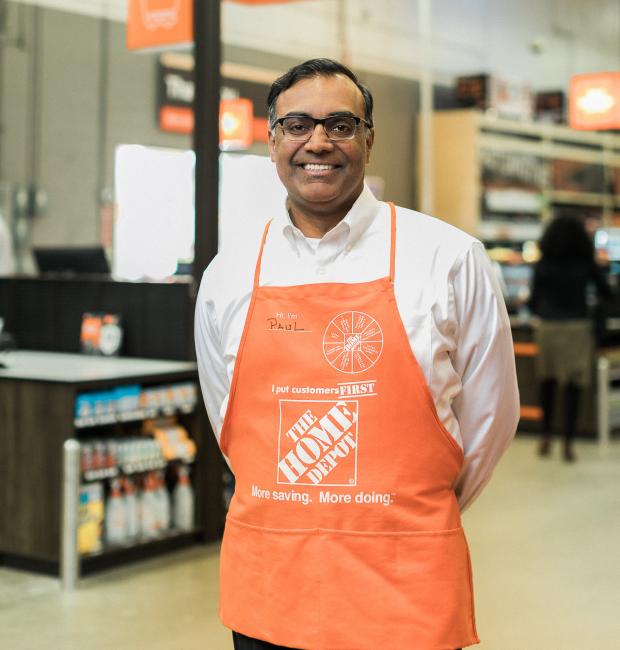 Paul
Antony
Senior Vice President – Technology
Paul Antony is senior vice president of technology for The Home Depot. He and his team are responsible for developing solutions for enterprise-wide functions including stores, supply chain, finance, human resources and legal.
Prior to joining The Home Depot in 2018, Paul served as senior vice president of technology at Walmart where he spent nearly 20 years in leadership positions for store, supply chain and enterprise solutions. Earlier in his career, Paul spent more than a decade with NCR Corporation in software development and led the integration of NCR's services.
Paul holds a bachelor's degree in electrical engineering from Christian Brothers University and a master's degree in engineering from the University of South Carolina.