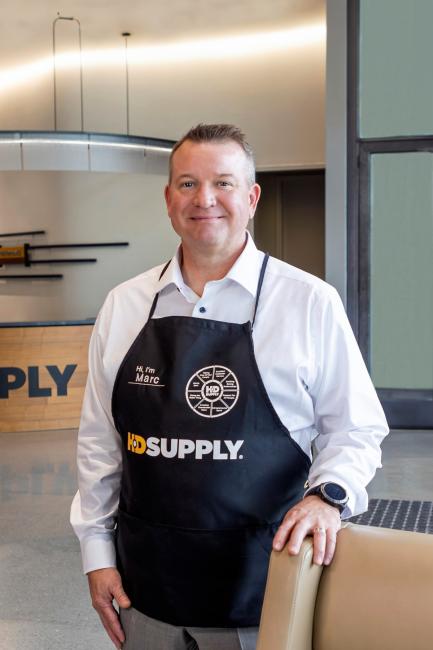 Marc
Brown
CEO – HD Supply
Marc Brown serves as CEO of HD Supply, a critical part of The Home Depot's strategy to serve Pro customers in the maintenance, repair and operations (MRO) industry.
Previously, he was senior vice president of supply chain for The Home Depot.
Marc joined the company in 1998 and has held numerous functional support and line operational roles, including human resources manager, store manager, field install manager, district manager, senior director of Pro sales, regional vice president for the Southeast Region and senior vice president of retail operations. He has led critical initiatives during his tenure, including enhanced supply chain and retail labor models, supply chain automation and productivity, freight flow, and on-shelf availability.
Prior to joining the company, he spent eight years in retail at Wal-Mart and Blockbuster Video, both in field and corporate support positions.
Marc is a graduate of the University of Arkansas, where he earned a bachelor's degree in administrative management.