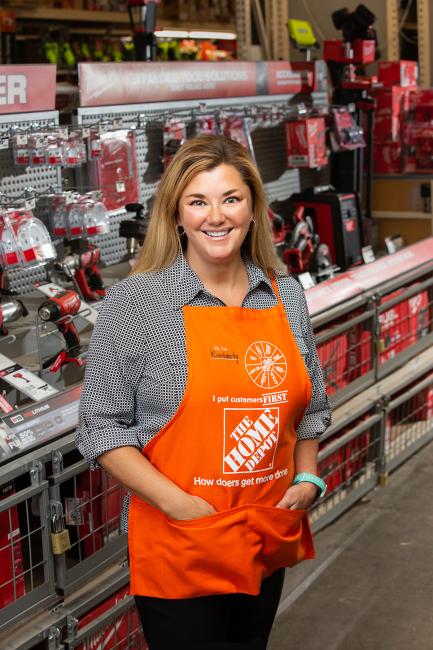 Kimberly R.
Scardino
Senior Vice President – Business Transformation & ESG Chair
Kimberly R. Scardino is senior vice president of business transformation and the ESG Chair at The Home Depot. In this role, she is responsible for the alignment of technology with the company's strategic priorities, as well as financial management technology. She also leads the company's SAP S/4 implementation and Chairs the ESG Committee.
She joined the company in January 2019 and was previously the Senior Vice President of Finance, supporting the company's U.S. businesses – merchandising, stores, supply chain, home services and outside pro sales.
Before joining The Home Depot, Kimberly was Senior Vice President, Global Controller and Chief Accounting Officer of Walgreens Boots Alliance since 2015, where she had responsibility for acquisition integration and business transformation initiatives. Previously she was with American Express since 2006, where she served in roles of increasing responsibility, most recently Senior Vice President, Business Advisory Controller and Americas Controller. She also served in accounting policy, business development and structured finance functions at Credit Suisse and Lyondell Chemical Company. Kimberly started her career in Audit at Arthur Andersen in 1994 and has a bachelor's degree in accounting from the University of Houston.