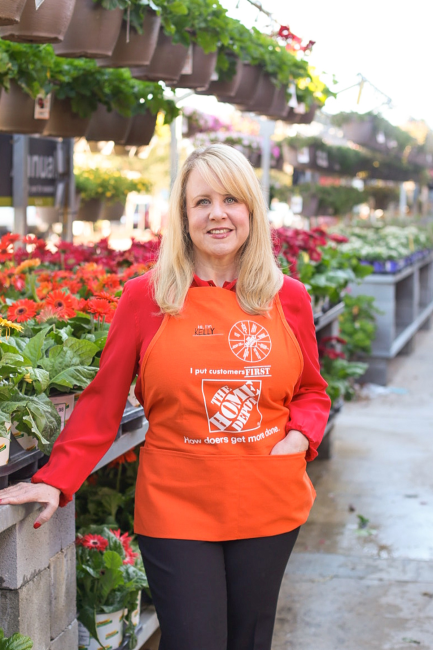 Kelly
Mayhall
President – Southern Division
Kelly Mayhall is president of the Southern Division for The Home Depot. She is responsible for leading sales and operations across 15 U.S. states, Puerto Rico and U.S. Virgin Islands. Kelly started as a part-time cashier in 1996 and has been growing her career at the company for more than 25 years. 
Throughout her years with the company, she has held numerous store and operations positions including store manager, district manager, senior director of operations, regional vice president for the Midwest region and vice president of store operations.
Most recently, Kelly served as vice president of associate and customer experience, where she was responsible for labor operations, customer care, specialty and front end. In addition to her operational experience, she brings a deep understanding and passion for Home Depot's culture to her new role of leading more than 100,000 associates of the Southern Division. 
Kelly is a graduate of the University of North Carolina at Chapel Hill, where she earned a bachelor's degree in international studies and pre-law.