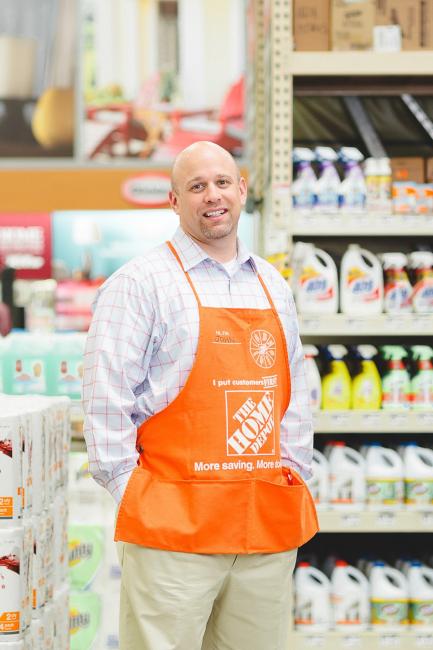 John
Deaton
Executive Vice President – Supply Chain & Product Development
John Deaton leads The Home Depot's strategic efforts to build the fastest, most efficient and reliable supply chain in home improvement. This includes logistics, distribution, delivery, transportation, and inventory management. This innovative network of supply chain facilities and operations is transforming the fulfilment capabilities for DIY and Pro customers and stores across the country. John is also responsible for leading product development for the company's private brands.
He joined The Home Depot in 2007 as vice president of supply chain development and has been an instrumental leader in our supply chain transformation throughout his career with the company. He led the rollout of our Rapid Deployment Centers (RDCs), dramatically improving the speed and efficiency with which we replenish stores. He also served as senior vice president of brand and product development, overseeing product development, sourcing, and management of our private branded merchandise.
Most recently he was senior vice president of U.S. retail operations responsible for simplifying and improving productivity of store operations, as well as the continuous improvement of our associate and customer experience.
Prior to joining The Home Depot in April 2007, John spent eight years at Office Depot in various officer-level positions in its supply chain, business development, marketing, and retail operations. Prior to Office Depot, John worked in management consulting at Ernst & Young.
John earned his bachelor's degree in business administration with honors from Georgia State University with a double major in operations management and decision sciences.