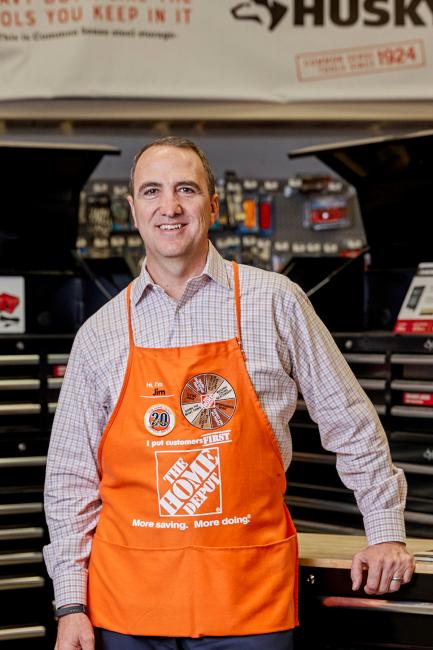 Jim
Hovis
Senior Vice President – Merchandising, Building Materials
Jim Hovis is senior vice president of merchandising, building materials for The Home Depot. He leads merchandising for the lumber, building materials, plumbing, electrical, lighting and millwork departments.
More than 20 years ago, Jim joined The Home Depot as a senior analyst and has held positions of increasing responsibility across the company including regional install manager, inventory merchant for distribution centers, merchant, global product merchant for building materials, divisional merchandise manager for building materials and plumbing, merchandising vice president for tools and merchandising vice president for garden. He most recently served as senior vice president – pro experience, where he led efforts of developing enterprise strategies to deliver superior customer experience, reliable delivery, and the right product at the right price to our pros.
Prior to serving as vice president of pro experience, he was senior vice president – brand & product development, where he oversaw our $20 billion-plus portfolio of private brands.
Before joining The Home Depot, Jim was a buyer with RSR Group, where he also spent time in operations and sales
Jim has a bachelor's degree in history from the University of Florida and a master's in business administration from the University of Central Florida.