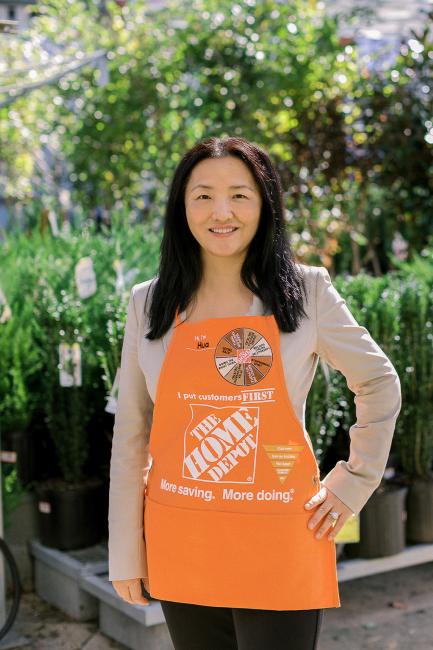 Hua
Li
Senior Vice President – Global Brand & Product Development
Hua Li is senior vice president of global brand and product development and is responsible for managing all aspects of Home Depot's proprietary brands portfolio, including product development, engineering and testing, global sourcing and sustainability.
Hua joined the company in 1998 as a network engineer in IT and has served in several roles during her career including product development merchant, managing director of Asia sourcing operations and divisional merchandising manager in product and development. Prior to taking her current role, Hua served as vice president of global sourcing.
Hua earned a bachelor's degree from the University of Tennessee and a master's degree from Georgia State University. Additionally, she is a Six Sigma Black Belt. She currently serves on the board of directors of the Atlanta Children's Shelter.