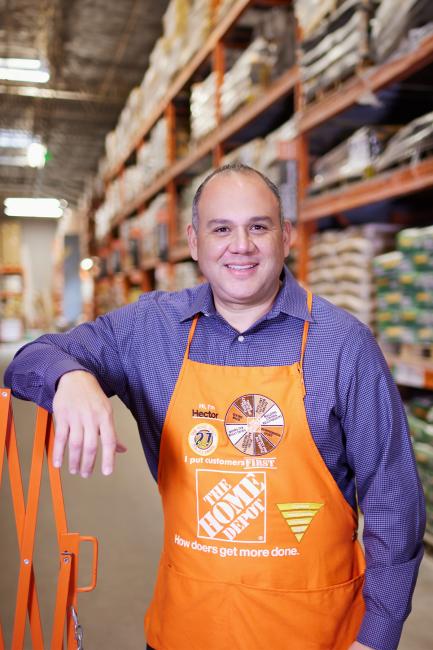 Hector
Padilla
Executive Vice President – U.S. Stores and Operations
Hector Padilla is executive vice president of U.S. stores and operations, where he leads the company's three U.S. operating divisions comprising more than 2,000 U.S. stores. Prior to his current role, he served as executive vice president for outside sales & service and has been growing his career with the company for more than 29 years.
He previously served as president of the southern division, overseeing sales and operations of more than 690 stores and leading a team of more than 100,000 associates in the U.S., Puerto Rico and U.S. Virgin Islands.
Like so many of the company's senior leaders, Hector began his career in the aisles of our stores. He has held various positions throughout the organization including department supervisor, store manager, district manager, general manager of home services, divisional director of field services, regional vice president and senior vice president of operations.
During his tenure as president of the southern division, Hector supported our associates and customers through numerous hurricanes and natural disasters, working with The Home Depot Foundation to help rebuild the impacted communities.
Hector earned an executive MBA from the University of Miami.
Hear more from Hector in his episode of Give Me an H: