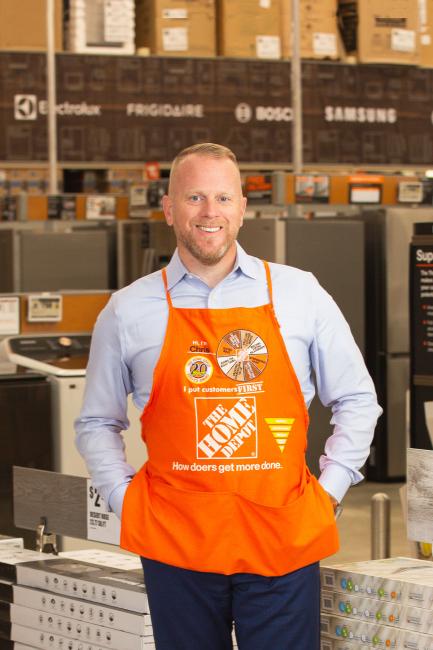 Chris
Berg
President – Western Division
Chris Berg is president of the Western Division for The Home Depot. He is responsible for leading sales and operations across 13 U.S. states and Guam, as well as Contractor's Warehouse. Chris joined The Home Depot in 2001 as part of the Business Leadership Program and has gained an array of experiences across the organization. 

Throughout his career with the company, he has held numerous store and operations leadership positions including store manager, district manager, senior director of operations, vice president of store operations, vice president of labor strategy, customer care, and building services and regional vice president for the mid-south.

Most recently, Chris served as vice president of Enterprise Pro Experience, where he was responsible for the end-to-end customer experience for our Pros. In addition, Chris brings a passion for the culture of The Home Depot to his role of supporting over 100,000 associates in the Western Division.

Chris has a Bachelor of Science in Business Management and a Master of Business Administration from Babson College. He currently serves on the board of Ken's Krew and is involved with City of Hope.