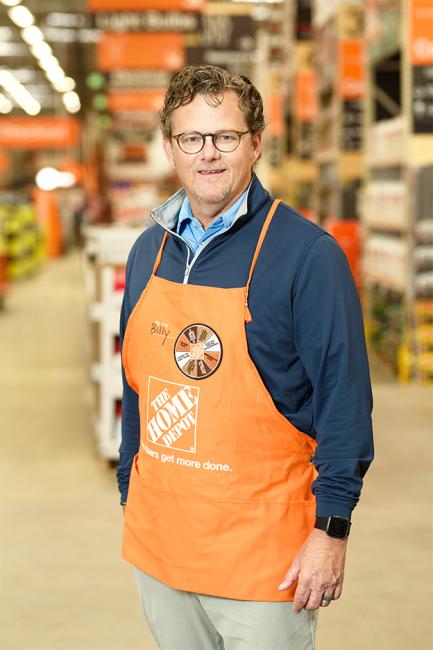 Billy
Bastek
Executive Vice President – Merchandising
Billy Bastek serves as executive vice president of merchandising for The Home Depot, where he is responsible for all store merchandising departments, merchandising strategy, services and vendor management and in-store environment.
Previously, he was senior vice president of hardlines, responsible for merchandising and marketing strategies for the hardware and garden departments. Prior to that role, he was merchandising vice president of hardware and tools, where he oversaw the growth and transformation of the power tools and automotive departments in stores and online.
Under Billy's leadership, the merchandising team has led the modernization of the power tools and outdoor power categories, driving an industry-wide shift from corded or gas-powered to battery-powered equipment, with an ecosystem of innovative tools powered by the same battery platforms. He and his team also drove the successful growth of The Home Depot's Halloween and holiday categories both online and in-stores, which have achieved record sell-through over the past several seasons.
Billy is a more than 30-year veteran of The Home Depot and began his career in 1989 at HD Supply, formerly known as Maintenance Warehouse, which the company originally acquired in 1997. He has held various roles of increasing responsibility, including global product merchant, senior merchant, divisional merchandise manager and MVP for building materials.
Billy has a bachelor's degree in communications from San Diego State University.