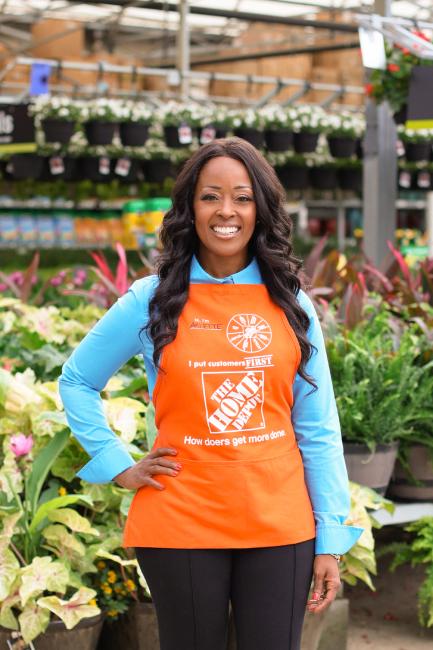 Arlette
Guthrie
Senior Vice President – Human Resources
As senior vice president of human resources at The Home Depot, Arlette Guthrie is a champion of the company's unique culture that puts people – associates, customers, and communities – first. Arlette works to cultivate an effective, engaging and inclusive work environment where associates are empowered and confident in career growth and advancement.

Arlette is responsible for leading human resource support for U.S. stores and international operations, merchandising, online, global supply chain, outside sales and service. Most recently, she held the position of vice president of human resources with responsibility for corporate functions including merchandising, marketing and online, technology, finance, human resources, legal, outside sales and service, and corporate communications and external affairs.

Arlette began her career at The Home Depot in 1999 as a human resources analyst. As a testament to the company's investment in professional development and her learning agility, Arlette quickly moved into leadership roles as manager of research and diagnostics, director of organizational effectiveness and subsequently senior director of organizational effectiveness, talent acquisition and talent management. Arlette was promoted to vice president of talent management/acquisition in 2007 and became chief diversity officer in 2009. She is currently senior vice president of human resources.

Prior to joining The Home Depot, Arlette served as the research leader for an international workplace research consortium and as an assessment center consultant through the Department of Psychology at Texas A&M University.

Arlette gives back to the community by serving on the Board of Visitors with Agnes Scott College. She received a bachelor's degree in psychology from Dillard University and holds Master of Science and Doctor of Philosophy degrees in industrial-organizational psychology from Texas A&M University.