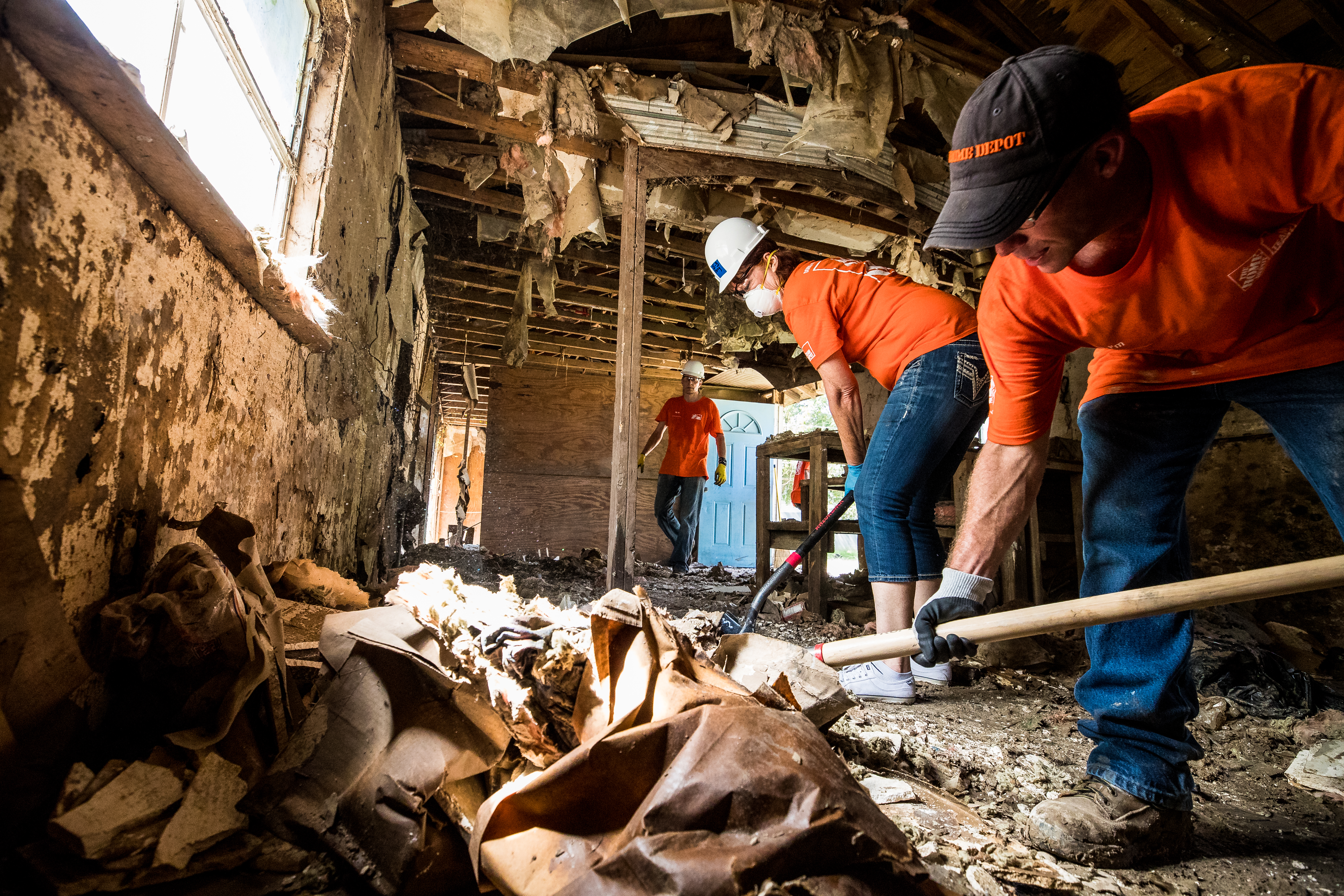 On August 24, 1992, The Home Depot had an awakening. It was the day Hurricane Andrew devastated South Florida and when we learned that we were not only a retail store, but also a part of the infrastructure of communities to assist citizens, first responders and relief organizations when disasters strike.
During big storms, our merchandising, supply chain and operations teams work around the clock in a complex effort to move necessary product and equipment to stores caught in the path of hurricanes, blizzards, tornadoes, wildfires and other crippling events. Meanwhile, our human resources team, alongside The Homer Fund, activates to support associates in dangers way while our operations teams work to be the last stores to close and the first to reopen to help communities recover.
Our stores often become command centers for first responders and relief agencies. The Home Depot Foundation partners with nonprofit organizations like Team Rubicon, an organization that rallies military veterans to help and empower communities in the wake of a disaster, to help deliver the right aid to the right people — right when they need it. The Foundation also contributes to the American Red Cross' Annual Disaster Giving Program to ensure it's prepared to respond immediately after a disaster strikes. 
Rebuilding after a natural disaster takes time, money and energy that many victims simply don't have to spare. That's where we come in. From making sure emergency supplies are on hand to helping repair and rebuild, Team Depot, our associate-led volunteer force, instinctively goes into action to make sure our communities have the support they need to recover.