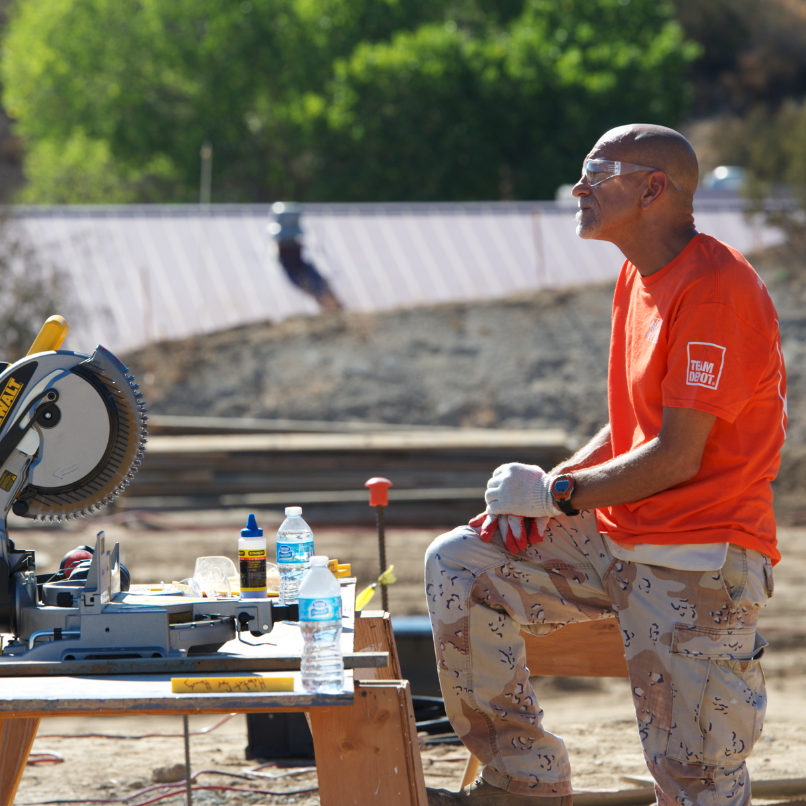 More than 41,000 and facilities transformed. Committed half of a billion dollars to veteran-related causes by The Home Depot Foundation since 2011. When it comes to supporting the brave men and women of our armed forces, we're all in. 
Too many of our veterans and their families face major housing challenges, aggravated by issues like unemployment, age and service-related disabilities. Through nonprofit partnerships and hands-on volunteering, we work hard every day to improve the lives of veterans and their families.
Through Team Depot, our associate-led volunteer force, volunteers devote thousands of hours each year to building and repairing homes for those who have served. Through The Home Depot Foundation, we annually grant millions of dollars to nonprofit partners across the country who's programs focus on ending veteran homelessness, creating housing for our most critically wounded veterans, and ensuring our aging veterans have a safe place to call home.
We're dedicated to giving back to those who have already given so much for our country, and with more than 35,000 veteran associates, taking care of them is personal to us.