We take ethical sourcing seriously, knowing that we owe it to our customers, associates and society to leverage our values towards a collective commitment to human rights, safety and environmentally sound practices. How? By procuring most of our wood from plentiful North American forests. By partnering with nonprofits, governments and industry leaders to limit harvesting in areas where precious rain forests are endangered. And by building relationships with vendors and suppliers who share our commitment to protecting the Earth's natural resources. We also conduct thousands of supplier audits around the world each year to ensure our suppliers are following our Social & Environmental Responsibility (SER) Standards which we mandate in the factories where our products are manufactured.
Wood Sourcing and Purchasing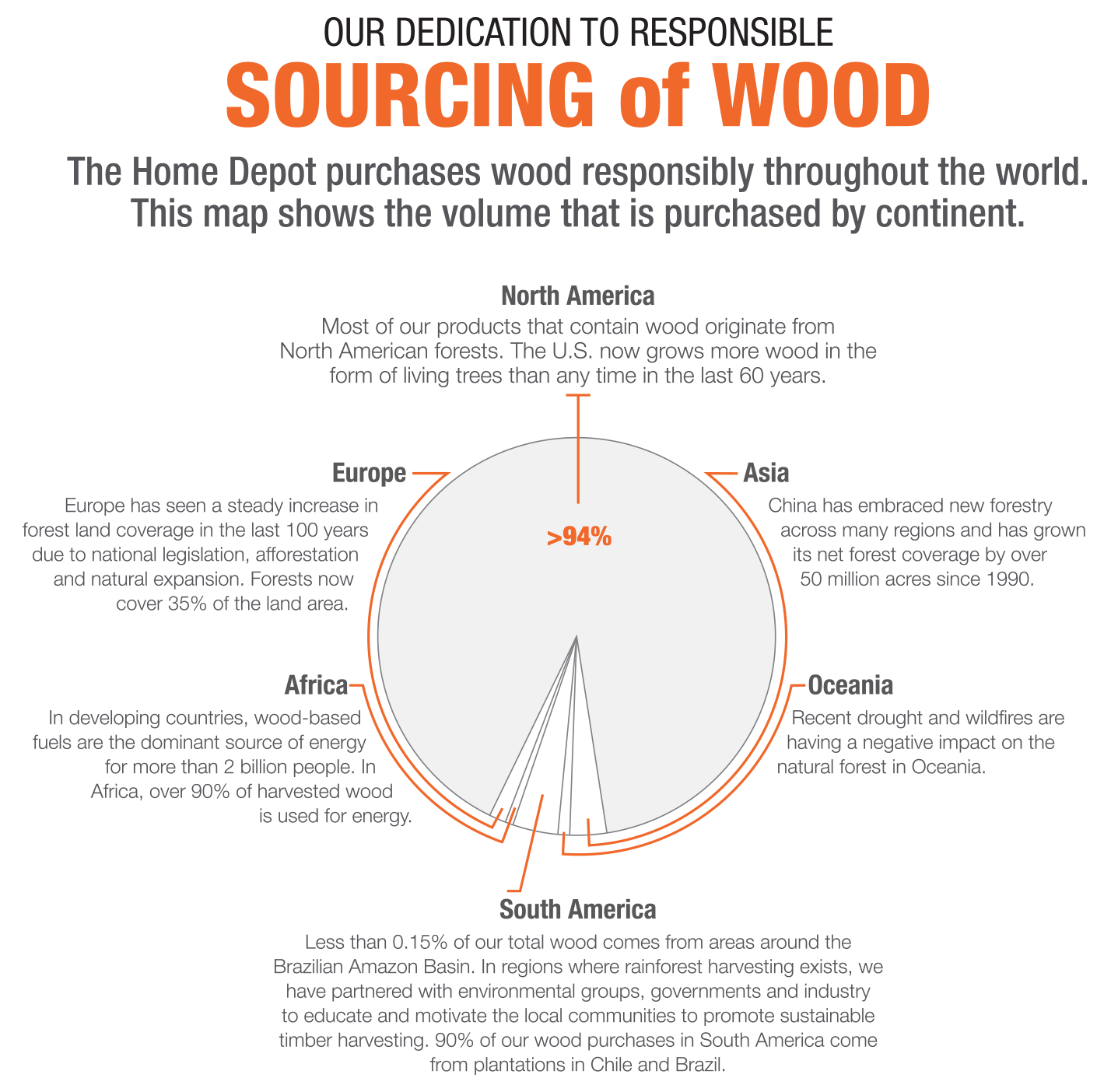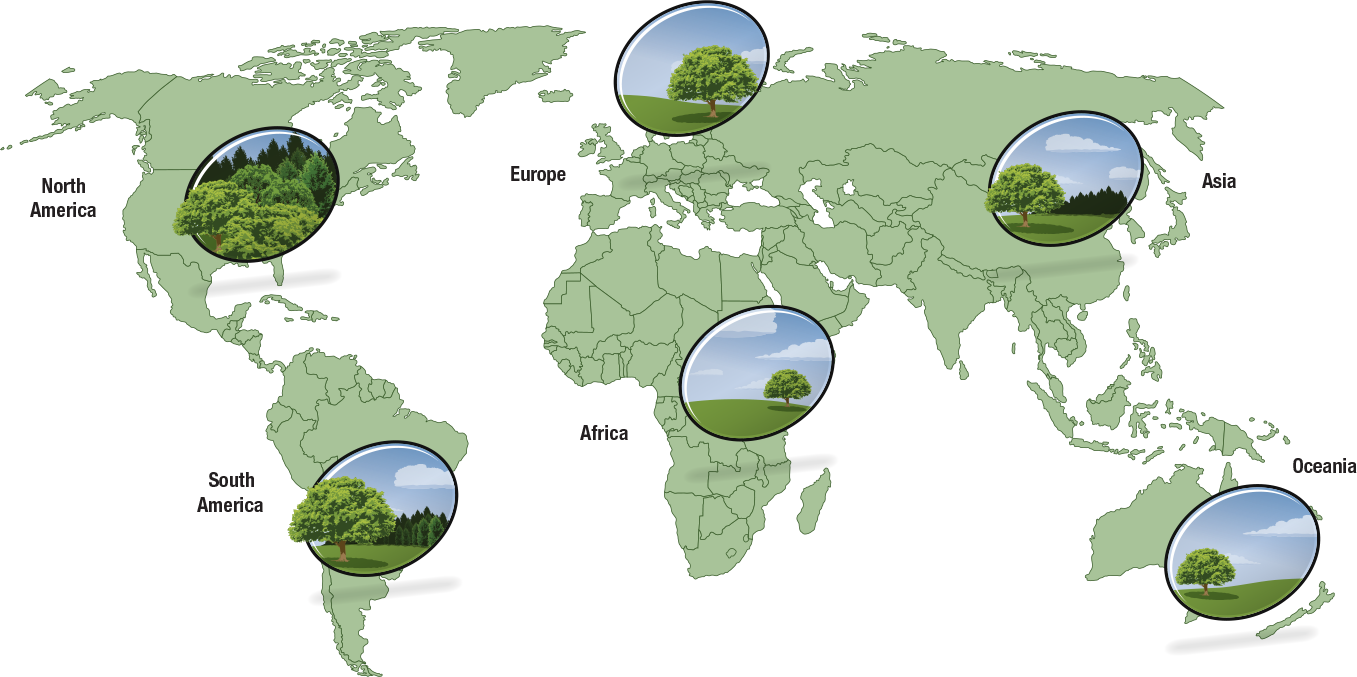 WOOD PURCHASING POLICY   SUSTAINABLE WOOD PURCHASING   CERTIFICATION   SUSTAINABLE FORESTRY FAQS 
Eco Options
Our goal is to offer products that help customers make smarter, safer, cleaner choices. That starts with education and awareness, and it's our responsibility as the world's top home improvement retailer to deliver both. To that end, in 2007 we launched the at-a-glance Eco Options identification system, which helps consumers find merchandise with less environmental impact than its alternatives. For a product to earn the Eco Options seal of approval, its supplier must submit a detailed report explaining why it is a greener option than comparable items. We've also undergone a steady shift toward more sustainable wood species in the products we sell.
Contributing to greener energy and water conservation can be as simple as switching to more efficient appliances. As a nine-time ENERGY STAR® award winner, we sold 161 million ENERGY STAR-certified products in 2016, saving our customers more than $903 million in energy costs and reducing greenhouse gas emissions by 4.9 million metric tons. Our bath faucets are among the more than 7,000 WaterSense® products in our stores, and more are on the way. The result: nearly 76 billion gallons of water saved in 2016. Firm believers in practicing what we preach, we also have installed water accumulation tanks in 150 Home Depot stores, saving 75 million gallons of water in just one year.
Of course, true stewardship extends beyond the store aisle. Through our partnerships with groups such as the International Dark-Sky Association and PlantRight™, we're helping promote lighting that's friendly to wildlife and neighbors, and plants that require less water to maintain.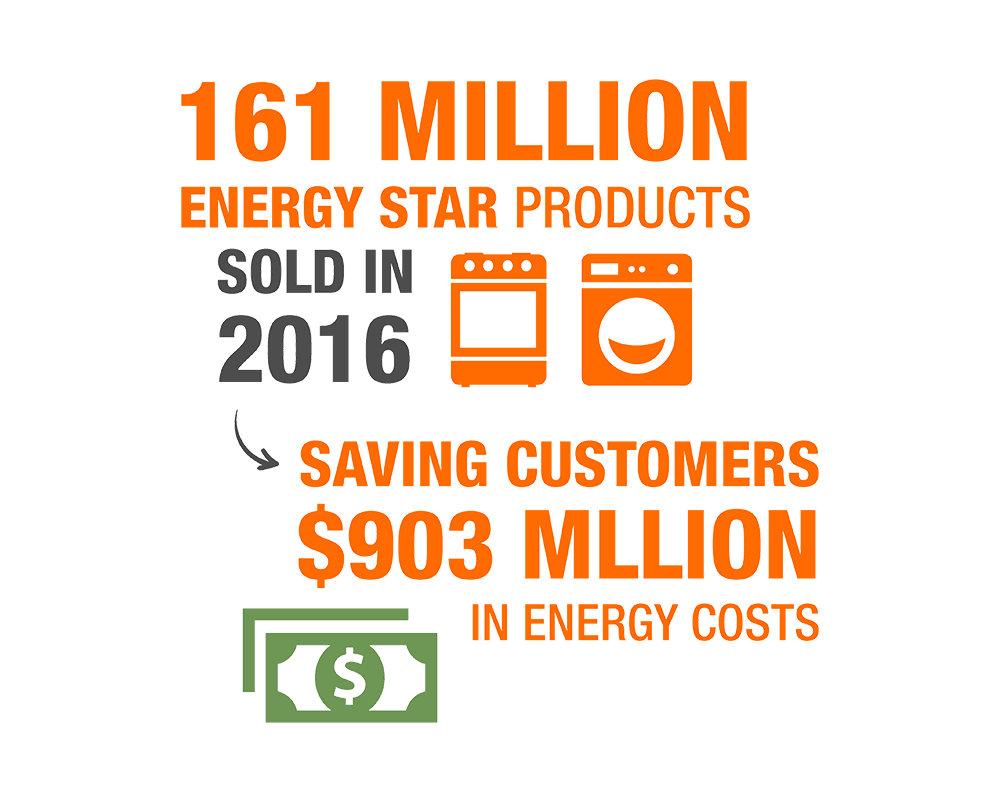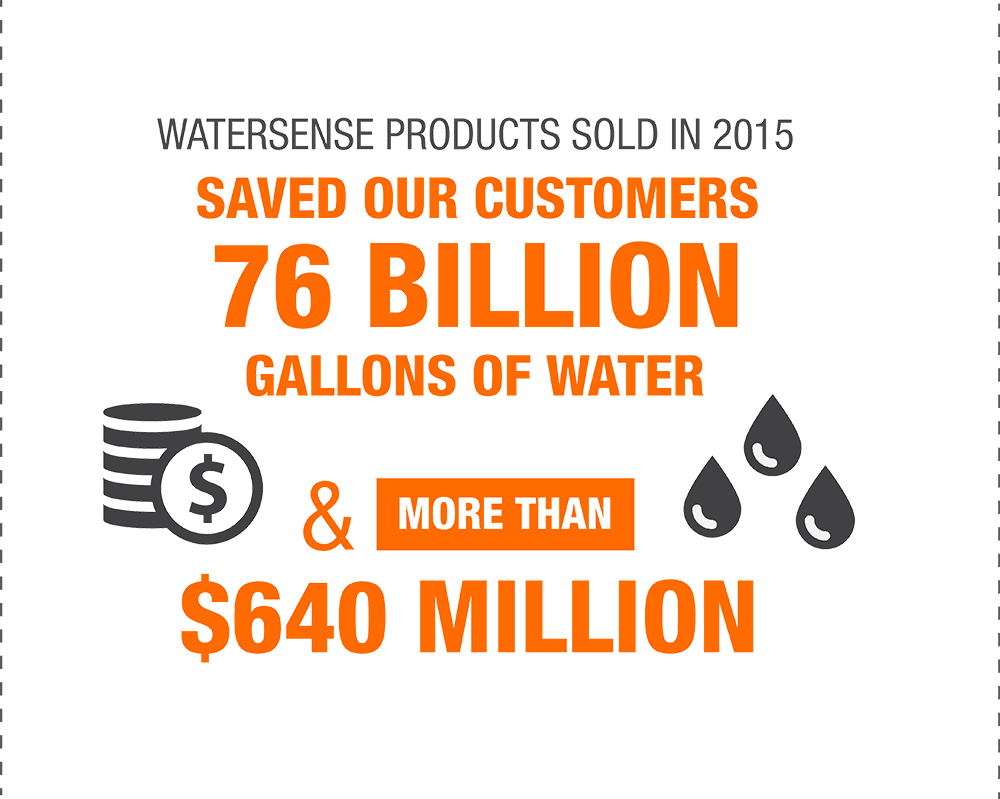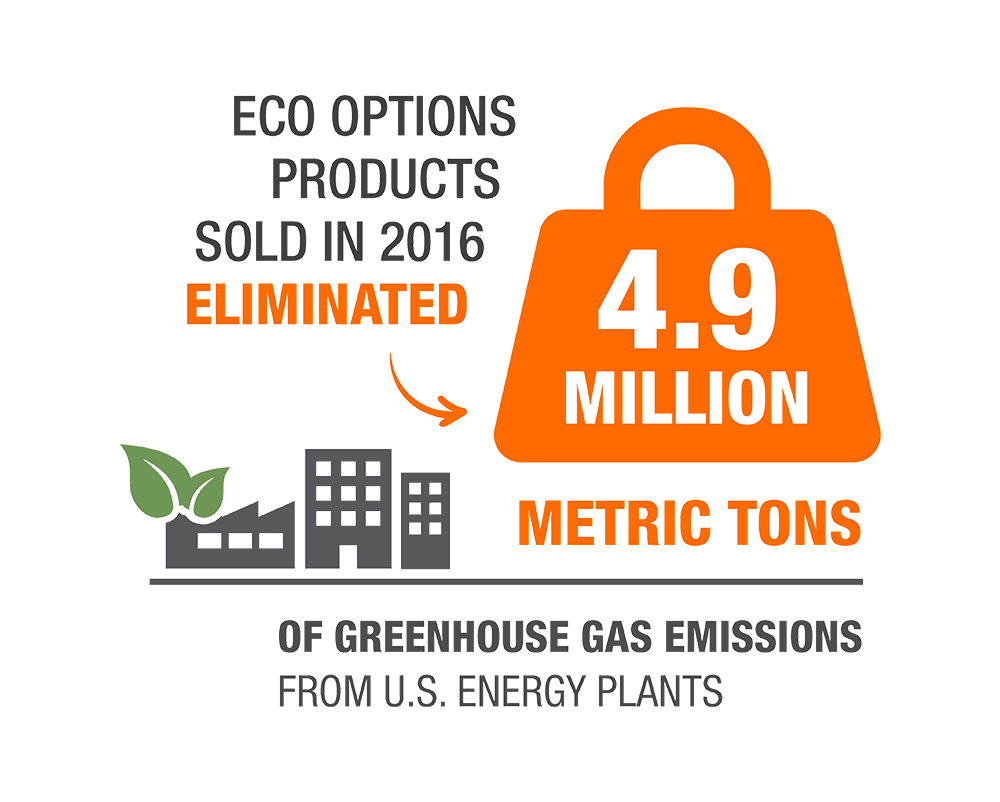 Conflict Minerals
Click below to view our full policy.