Four Steps to Take This Fall for a Perfect Spring Lawn
November 07, 2017
There's a certain satisfaction DIY'ers get from fall cleanup. It feels like… victory.
But cleanup is just part of the job. If you want to show off a full and fresh yard in the spring, fall is the ideal time to start on some of the tasks you might not have thought about. Follow these four steps to get a head start on the perfect spring lawn.

1. Clear the Leaves to Let Your Lawn Breathe
Leaves are fall's best-known export, and "by far the largest fall project that affects the majority of the U.S.," says Ryan Duffy, senior merchant at The Home Depot.
Clearing leaves is a quintessential fall clean-up task that's about more than keeping your lawn tidy – it's about letting your lawn breathe and keeping it healthy through the winter months, removing layers that could invite pests, diseases and block important nutrients making their way to your grass.
Leaf cleanup has no one-size-fits-all tool. For simple cleanup, grab the Home Depot-exclusive Ames' 26-inch dual tine rake. With two rows of rake tines, this rake hauls in leaves in half the time than standard rakes.
If trees are shedding their leaves with particular gusto, turn to the EGO Lithium Ion Cordless Blower — its powerful motor uses similar technology to that found in jet fans, clearing leaf piles quicker and helping you get the job done faster. It's also quieter than ever, so you won't be such a bother to your neighbors (in fact, it's four times quieter than gas blowers). "We highly recommend battery-powered blowers," Duffy says. "They've become increasingly powerful over the years and some models are just as or more powerful than gas. Not to mention they're also lighter, quieter, and maintenance- and fuel-free."
For those felled branches that need to fit into lawn bags, Fiskars' PowerGear Titanium Pruners are three times stronger than others, making your job easier and meaning twigs become easy-to-compost bits in a snap.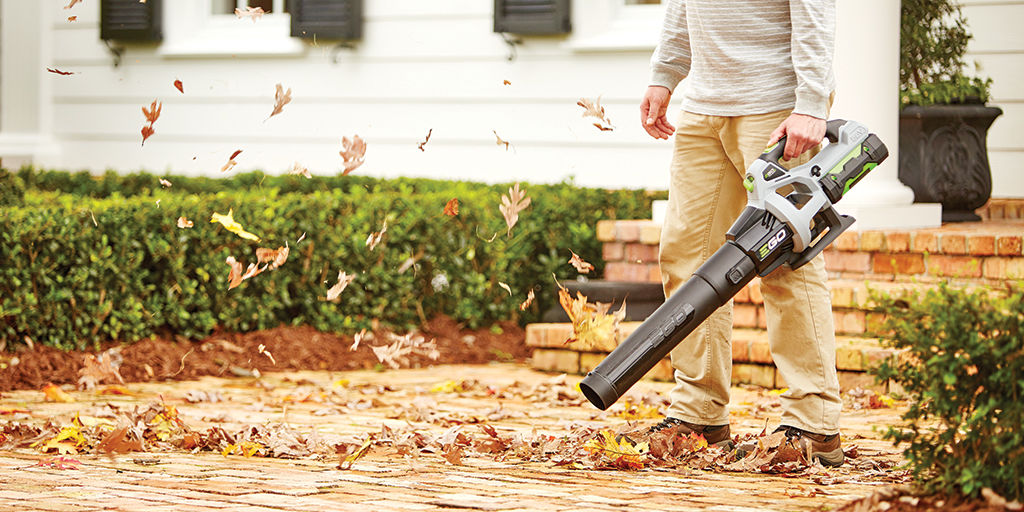 2. Weed Out the Weeds (Once and for All)
Fall is a great time to dispel weeds or prevent ones starting to take root. The first line of defense is a healthy lawn, says Home Depot garden associate Danny Watson. "Weeds tend to come up in spots where your lawn is weak, but if your lawn is in great shape, you won't even have a weed problem."
To keep them away, a pre-emergent will prevent and stop the cycle of those about to sprout without damaging existing grass. But if summer has left your lawn with a few unwanted weeds, a post-emergent is designed to take them down. Better yet, try ripping them out by hand. "For larger weeds that need extra chemicals, I pull them up," Danny says. "It's therapeutic and effective."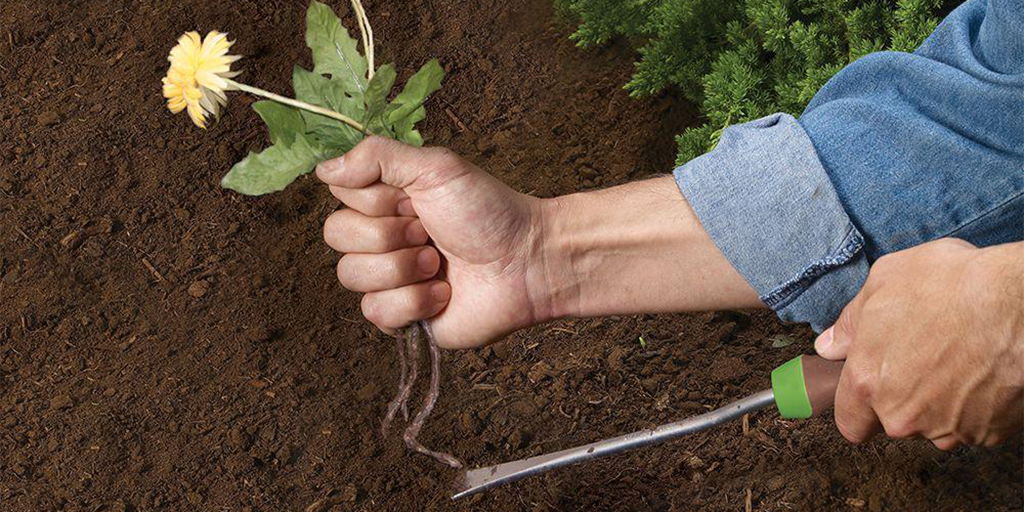 3. Feed Your Lawn to Last Through Winter
Next, it's time to prep and prime your lawn to bear the coming winter with some fertilizer. "Lawns in cooler climates have been sleepy in the summer and fertilizer gives them the jolt they need to come back to life," Danny says. "For lawns in warmer climates, it will strengthen them to go dormant in optimum shape."
Whether by spreader or hand, different fertilizers are made for different lawns. A weed-and-feed mixture does double duty to fortify grass and take down weeds, but be careful. "I've had customers buy the wrong one and it damage their lawns," Danny says. "So read the directions and make sure your lawn is approved."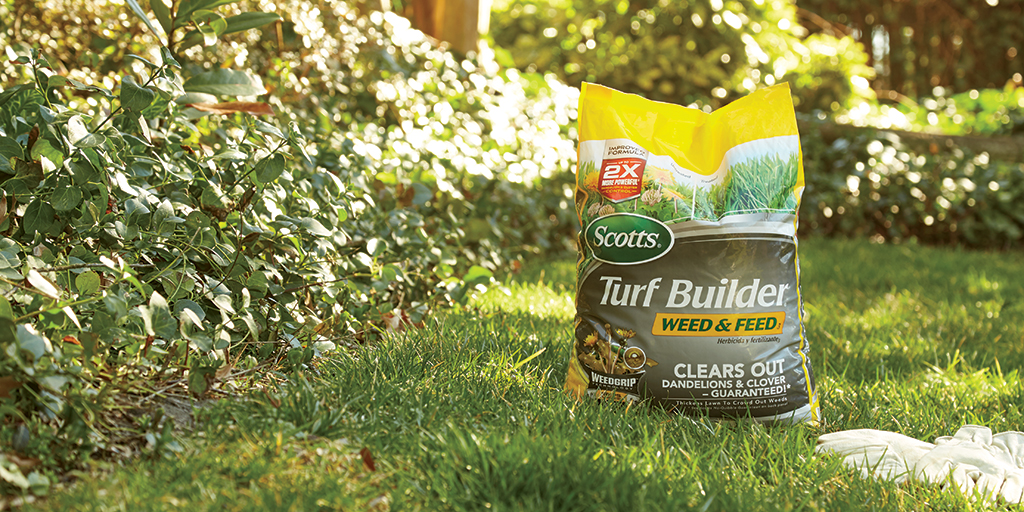 4. Sow Some New Seeds for Spring
If your lawn has some vacant spaces that need coverage before winter, build up a thicker, more durable turf by over-seeding the area. Rough up the area with a garden rake so the seeds have a soft ground to lie on and use a spreader to ensure full coverage. Make note of the mixture as well, and keep an eye out for the letters NPK on your supplies, which indicate key elements of plant nutrition. "A good rule of thumb is 'up, down, all around,'" Danny says. "The nitrogen (N) helps it grow tall and green, the phosphorous (P) helps the roots and the potassium (K) is the 'health insurance' that ensures all around growth."
If your lawn is in good shape, but the garden could use a facelift, fall is also a fantastic time to plant bulbs—pansies and violets are especially popular—and even shrubs like boxwoods. "The nights are cooler and there's less stress, so the roots will grow like mad," Danny says.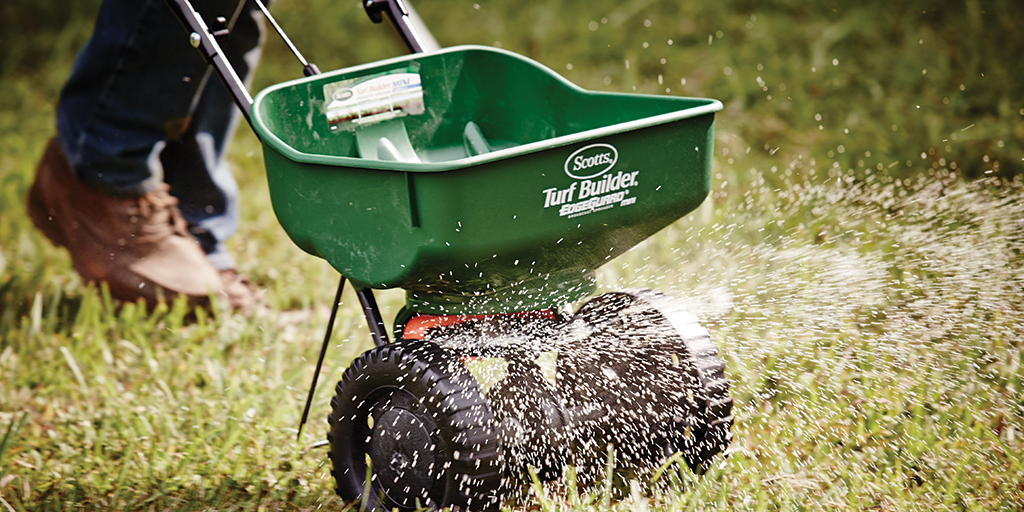 Don't fall for the same seasonal clean-up list. Winter may be coming, but spring is around the corner and your yard will thank you.
Keep up with all the latest Home Depot news!
Subscribe
to our bi-weekly news update and get the top Built from Scratch stories delivered straight to your inbox.
Related Stories & Articles: