"Fall" in Love with Hygge, the Danish Design Trend You See Everywhere
November 06, 2017
Fall is when DIY projects wrap up, temperatures drop and we end up spending our time inside. It's scientifically proven, in fact, that all of this time indoors and the changing light outside can give you a case of the blues. So this fall, embrace the lifestyle Scandinavians call hygge. This trend toward all things cozy and comfortable is the perfect cure for cabin fever and can be used almost anywhere in your home.
"The trend lends itself well to imperfection and layers, which is perfect for a busy household," says Sarah Fishburne, Home Depot's director of trend and design. "We're so over-stimulated in our day-to-day lives that by the time many people get home, they want to disconnect. And hygge is perfect for that."
Considering that we already spend an estimated 90% of our time indoors, it's only right that we help our spaces reflect the environments we love most through some simple updates.
"Paint is the fastest and cheapest way to update a room and change the feeling of a space," Sarah says. "For a hygge-inspired room, you want to focus on soft colors."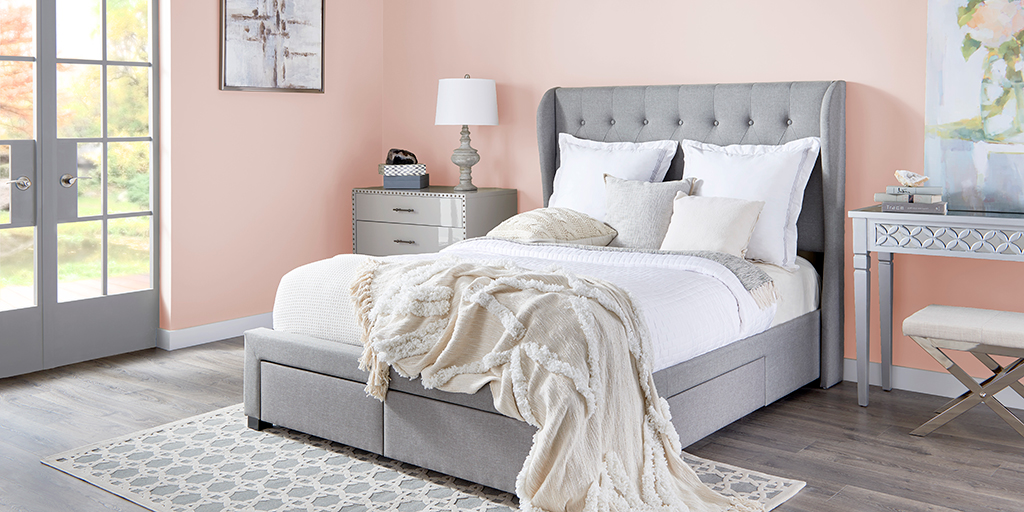 This season, call on neutrals like Doeskin Gray and Stolen Kiss to bring light, dusty tones indoors—perfect for when the sun sets in the late afternoon. Painting a room is a quick weekend project almost anyone can do. With Behr's innovative Marquee super-paint, for example, primer and paint is combined into one, letting you paint a bedroom in just one hour, instead of three.
With the right paint, you can move on to what else beyond the walls needs a refresh: such as updating throw pillows or a duvet cover to match your new color scheme.  
To keep those add-ons, like a fresh area rug, as cozy as possible, consider their texture. The softer and fluffier the better, but don't forget to add natural materials to provide some outdoor inspiration in your space. "After paint, change up your accents and focus on tactile elements, like adding a chunky throw blanket, a faux-fur pillow or natural wood serving trays," Sarah says.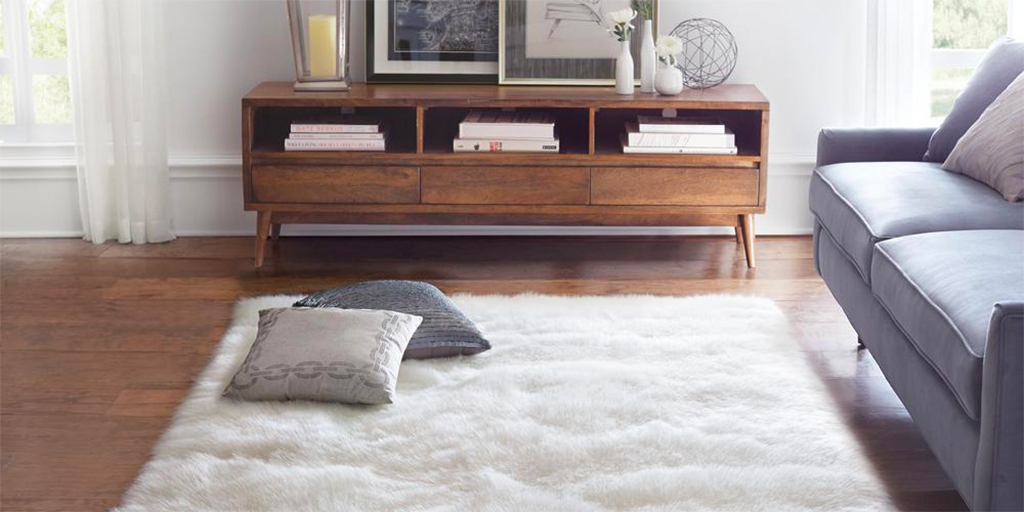 A lush sheepskin rug in white plays the perfect canvas when paired with a rich colored fleece throw blanket. By centering your décor choices on a neutral paint palette, Sarah says, metallic accents on lighting, hardware and other accessories can stand out, creating an eclectic look that blends the comfort of the indoors with outdoor inspiration.
Heading inside more is inevitable this time of year. But you don't have to leave your DIY projects out in the cold. A facelift with some fresh paint and new décor can keep your DIY skills in shape and your home cozy throughout the winter season.
Keep up with all the latest Home Depot news!
Subscribe
to our bi-weekly news update and get the top Built from Scratch stories delivered straight to your inbox.
Related Stories & Articles: