Only @ The Home Depot: How a DIYer Dentist Sparked a Revolution in Cabinetry
September 01, 2017
As a young dentist in Long Island, Alvin Goldhush needed new cabinets for his growing practice. This was way before the DIY boom, before e-commerce and large home improvement stores. You couldn't just go shopping for readymade cabinets, so Alvin did what any enterprising DIYer does: He built his own from scratch.
After all, he already knew his way around a drill.
Patients and friends saw and admired his work, and they started asking him to make fixtures for them, too. Within a few years, Goldhush's cabinet business was outpacing his dental practice, and he'd embarked on a new full-time career. By 1980, after decades of acquisitions, transitions and mergers of his original company, American Woodmark had grown into a $30 million-dollar business, built mostly on customers who came to the company with specific cabinet needs. That's when then-CEO Bill Brandt saw an opportunity to reach a larger home improvement market.
Meanwhile, The Home Depot had just gone public. Founders Bernie Marcus and Arthur Blank had plans to reach a larger home improvement market, too. They'd opened several superstores with a huge variety of products and associates trained to help inspire DIYers to do even more.
"Our timing could not have been better," American Woodmark's current Vice President John Ried says. "The Home Depot had just opened its first few locations, so we signed on to be the first cabinet supplier and sold our first kitchen in early 1981."
Almost 37 years later, The Home Depot is now the world's largest home improvement retailer, and the partnership with American Woodmark is thriving. For its part, American Woodmark keeps evolving to help inspire cabinetry ideas, Ried says. With trends in home décor changing every year, the company keeps a close eye on the latest trends to bring the latest and best new styles to potential customers.
"As crazy as it sounds, we're in the fashion industry," Ried says. "It may not be your traditional sense of picking fashion, but we see through our market research and designers what is speaking to the market. We usually see contemporary styles on the west coast, for example, but also know that we may not need brown Oak in Southern California as it might sell a small percentage of the time."
Through American Woodmark's constant evolution and The Home Depot's reach of more than 2,000 locations, both companies are able to anticipate customers' needs and offer the highest quality product. Customers are able to choose the exact look they want at the price point they want, with the best materials whether it's sturdy oak or Duraform, a paint-like finish that's easy-to-clean, but also highly resistant to warping, heat, humidity and fading.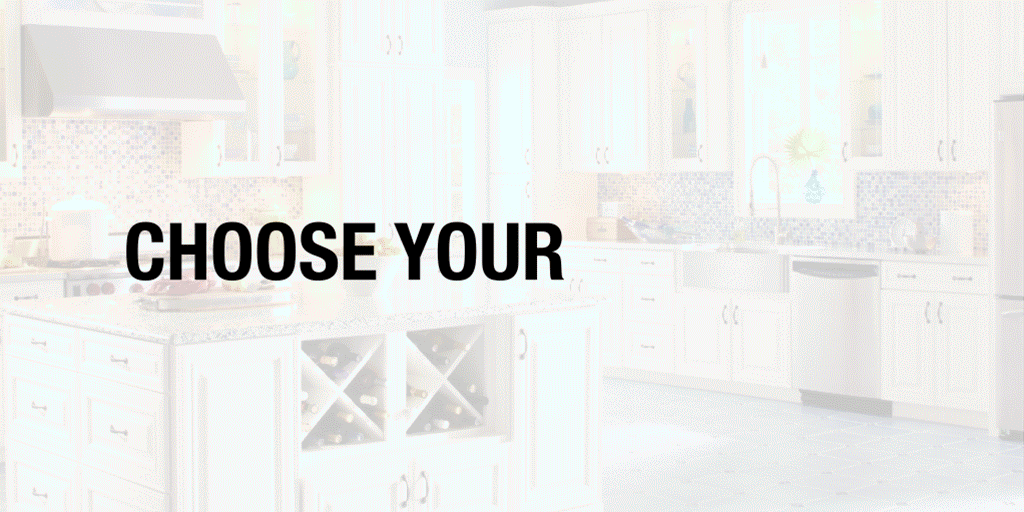 "You can go into any Home Depot store and see our sales reps working with designers, helping create customers' dream kitchens with our products."
Today, almost four decades after switching careers, a former dentist's DIY vision is still creating smiles.
Shop American Woodmark cabinets exclusively at The Home Depot.
Keep up with all the latest Home Depot news!
Subscribe
to our bi-weekly news update and get the top Built from Scratch stories delivered straight to your inbox.
Related Stories & Articles: